Illegal COVID clinic in Makati raided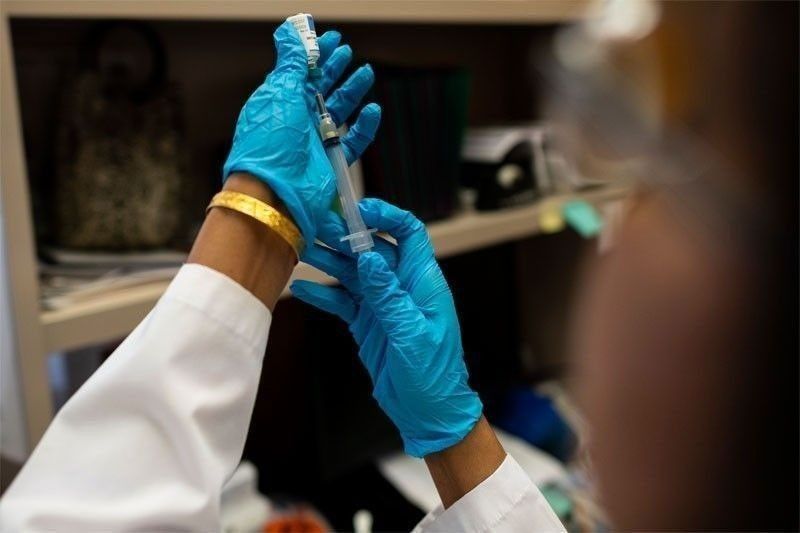 MANILA, Philippines — Members of the Southern Police District and city health department raided Goldstar Clinic and Pharmacy Corp. located on the fifth floor of New Lasema Spa building along Sampaloc street in Barangay San Antonio at around 3:30 p.m.
Acting Makati police chief Col. Oscar Jacildo said the underground clinic reportedly operates without business permit.
A Chinese doctor working in the clinic has no license to practice medicine in the Philippines, Jacildo said.
Police said the facility was uncovered when a maintenance worker of the building found hospital waste near the clinic, which occupied six units of the whole fifth floor.
Jacildo said a Chinese tipped off police about the facility.
Chinese doctor David Lai, 49, and his assistant Liao Songhua, alias Bruce Liao, 41, were arrested during the raid.
Police said charges of medical malpractice, operating without a business permit and selling of medicines not registered with the Food and Drug Administration would be filed against the doctor.
"This may endanger the health of the patients because the doctor has no authority to practice medicine here," Jacildo told reporters. "May mga ibang related illnesses pa that they are trying to treat."
Medical supplies such as vials, syringes and medicines, which have Chinese labels were confiscated during the operation.
Police said they also recovered rapid anti-body test kits and COVID-19 equipment valued at P5.2 million.
Four Chinese patients who were at the clinic at the time of the raid will be tested by the city health department for COVID-19.
Authorities previously busted a medical facility catering to COVID-19 Chinese patients in Parañaque.
Last week, a seven-bed hospital exclusively for Chinese patients was raided by police at Fontana Resort in Clark, Pampanga.
Fifteen new cases of COVID-19 were recorded in Makati on Monday, bringing to 590 the number of people infected with the virus, according to the city govermment.
Barangay Pembo posted the highest number of COVID-19 infections with 43.