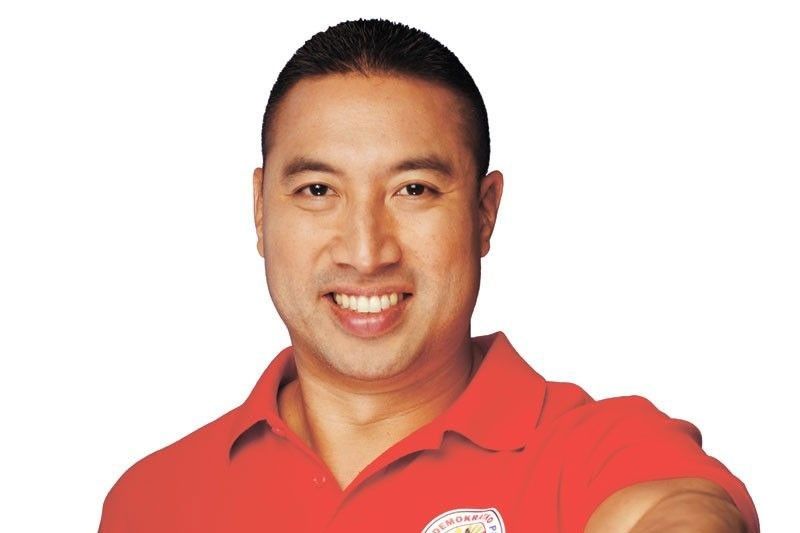 Mayor Francis Zamora said the management of the commercial center agreed to implement social distancing and sanitary measures to ensure that shoppers and mall employees are not infected with the virus.
STAR/File
Greenhills shopping center to reopen next month
MANILA, Philippines (Updated 1:10 p.m.) — Greenhills Shopping Center is set to reopen its tiangge in June pending a reorganization of stalls that follow strict social distancing rules and other sanitary measures, the city government of San Juan said on Saturday.
The city government said all other businesses allowed by the national government to operate have already reopened in the shopping center and the rest of the city after San Juan transitioned into more relaxed quarantine restrictions last week.
Mayor Francis Zamora said he has spoken to Greenhills management and reached an agreement that stalls in the tiangge need to have safe gaps in between to prevent contraction among shoppers and shopkeepers.
"Greenhills will reopen in June, but the stalls need to have a safe distance between each other. I will not permit them to reopen without that condition being followed," Zamora said in an online tete-a-tete with San Juan councilor Paul Artadi late Saturday.
The city government will not impose limits on the number of shoppers and said they left the decision to the management of the shopping center. Mall administrators have also been ordered to place sanitizers in the entrypoints of the buildings and foot baths to disinfect footwear.
Shoppers without face masks will not be permitted to enter.
While restaurants remain closed, Zamora said the city has prepared safety guidelines once they eventually reopen, including the placement of partitions in every booth or table.
Tricycles have also resumed their operations, pending medical examinations among drivers. They have also been required to secure health and travel passes from the city government.
"Tricycles have started operating again. Drivers can only start ferrying passengers once they have accomplished the requirements," Zamora added, saying one passenger per sidecar would be strictly observed.
San Juan became the country's ground zero in the fight against COVID-19 when the first local transmission, a man from Cainta, Rizal, frequented a prayer hall inside one of the malls in Greenhills Shopping Center.
As of May 23, San Juan has recorded about 302 COVID-19 cases, including 138 recoveries and 40 deaths. The city posted its second straight day of zero COVID-19 related deaths and cases on Sunday