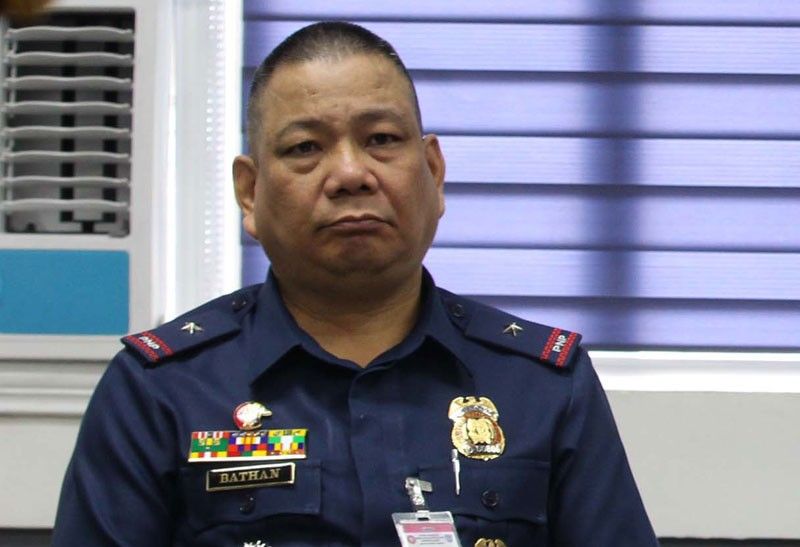 Phone-grabbing general is NCRPO's No. 2 man
Promoted twice in a week
MANILA, Philippines — The police general who grabbed the cell phone of a television reporter during the Traslacion or procession of the Black Nazarene in Quiapo, Manila last month has again been promoted to a higher position.
Brig. Gen. Nolasco Bathan was named deputy regional director for administration of the National Capital Region Police Office, making him the NCRPO's second highest official.
Less than a week after being promoted as deputy regional director for operations of the NCRPO on Feb. 6, Bathan was included anew in the latest round of reshuffle of ranking police officials.
Bathan's promotion dated Feb. 12 took effect yesterday.
He was chief of the Southern Police District prior to his appointment to the NCRPO.
In January, Bathan was caught on video grabbing the cell phone of GMA-7 reporter Jun Veneracion while he was filming a scuffle involving policemen and a devotee during the feast of the Black Nazarene.
Bathan reportedly ordered policemen to delete the video from Veneracion's phone.
Despite the incident, Bathan kept his post and was promoted to the NCRPO because of seniority in the police service.
He was replaced by Brig. Gen. Florendo Quibuyen as deputy regional director for operations of the NCRPO.
Bathan's predecessor, Brig. Gen. Herminio Tadeo, was named director of the PNP Health Service.
Col. Steve Ludan was designated acting executive officer of the Directorate for Research and Development.