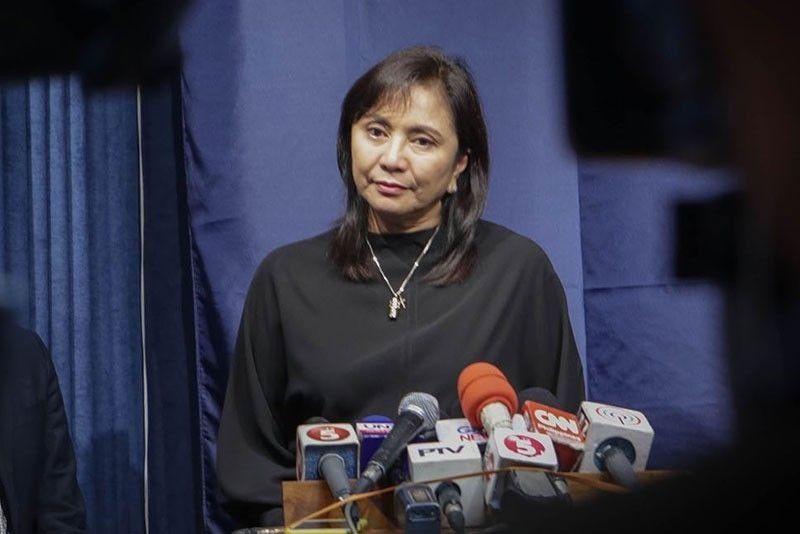 Robredo said the money could have been used to build more than 16,000 housing units.
Geremy Pintolo/File
Robredo: Use reverted Marawi funds for displaced residents' houses
Helen Flores
(The Philippine Star) - February 3, 2020 - 12:00am
MANILA, Philippines — The over P400 million in Marawi funds that were returned to the National Treasury could have been used to build houses for the 16,000 families displaced by the 2017 armed conflict, Vice President Leni Robredo said yesterday.
"It's disappointing that because of the delay in the submission of documents and approval of projects, the funds intended for Marawi victims were returned to the treasury," Robredo said over radio dzXL.
She blamed the return of the funds on the delayed approval of the projects by the National Disaster Risk Reduction and Management Council and the Office of the President.
"That's where I think the approval was delayed," she said, noting the displaced residents have long been waiting for the government's help.
The P406.5 million, allotted in 2018 for the rebuilding of Marawi, expired and reverted back to the treasury.
Robredo said the money could have been used to build more than 16,000 housing units.
The Office of the Vice President's Angat Buhay program spent P12 million for the construction of 72 houses, Robredo said.
"We could have given per-manent shelters to 16,000 families," she said, adding that public school principals in Marawi are appealing for houses for their teachers who are still in evacuation centers.
"Many of the teachers are still staying in evacuation centers. Some of them are in Cagayan de Oro, which is more than an hour away from Marawi," she said.
Over 100,000 residents were displaced when the Maute group laid sieged on the city on May 23, 2017.
The conflict prompted President Duterte to place Mindanao under martial law.
The armed clashes lasted five months.