Comelec official pushes for advanced, mobile app voting
January 27, 2020 | 12:00am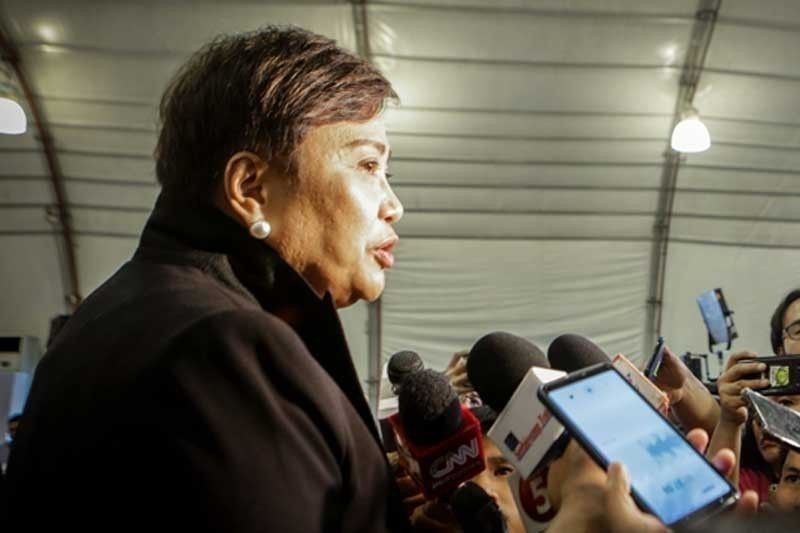 MANILA, Philippines — Will advanced voting for the marginalized sectors and mobile app voting for overseas Filipino workers (OFWs) come into play in the 2022 presidential elections?
Commissioner Rowena Guanzon, who is pushing for these new modes of casting votes in the national elections, is optimistic the Commission on Elections (Comelec) will approve them.
Guanzon, speaking in Cadiz City, Negros Occidental last Saturday, said she is set to propose that members of certain sectors be allowed to vote ahead of time.
Among these voters are persons with disability (PWDs) and those deprived of liberty or prisoners, senior citizens, indigenous people and pregnant women.
The official said she is confident that the proposal will be passed by the Comelec full bench within two weeks' time.
However, such as measure would still require passage of a law, for its implementation in the 2022 polls.
As such, once the Comelec approves her proposal, it will then be forwarded to Sen. Imee Marcos, who chairs the Senate electoral reforms committee, and to the House of Representatives.
The Comelec already started the registration of voters for the 2022 elections. It will end on Sept. 30 next year, ahead of the elections set on May 9, 2022.
Meanwhile, Comelec spokesman James Jimenez gave assurance that the impending retirement of Commissioners Luie Guia and Al Parreño on Feb. 2 is unlikely to affect the operations of the poll body.
He said there will still be a quorum to do business for the seven-member commission even after the retirement of the two commissioners.
"The quorum to do business is four. Seven minus two gives you five. So even then, we will still have a quorum," Jimenez said. "So, it won't really have a big impact in our day-to-day business at the commission."
He also cited that since the next elections are not until 2022, the present workload in the commission is not so heavy.
Both Guia and Parreño were appointees of former president Benigno Aquino III.
Jimenez said the Comelec is not endorsing anyone to the positions to be vacated, giving President Duterte a free hand to choose the new commissioners.
But he expressed hope that the retiring commissioners be replaced by good managers direly needed by the poll body. "Often, it comes down to management of resources, management of people, management of time," he stressed.
The remaining members of the Comelec after Feb. 2 are Chairman Sheriff Abas and Commissioners Marlon Casquejo, Antonio Kho, Socorro Inting and Guanzon – the only one left among Aquino's appointees.