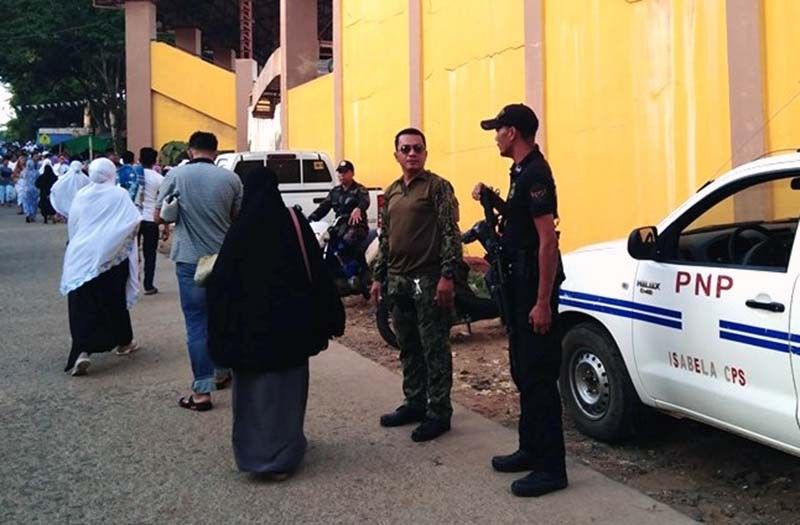 Isabela City passes Freedom of Information ordinance
John Unson
(Philstar.com) - September 12, 2019 - 11:41am
COTABATO CITY, Philippines — Isabela City in Basilan now has a Freedom of Information Ordinance — possibly Mindanao's first — to ensure good governance through transparency and accountability.
Mayor Sitti Djalia Turabin-Hataman said Thursday she is grateful to the Sangguniang Panglunsod for the prompt approval of the measure.
The SP is chaired by first-termer Vice Mayor Kifli Salliman, who was the mayor's running mate during the May 13, 2019 elections.
Isabela City's FOI ordinance is meant to ensure good governance and public confidence in the city government, particularly in the management of its fiscal resources and all its daily financial transactions, including expenditures for peace, development and humanitarian activities.
The local government is setting up two large television monitors in two strategic spots in Isabela City where summaries of fund releases and details of socio-economic activities will be displayed.
"Thank you Isabela City Sangguniang Panglunsod for your fast and responsive and committed service to the people of Isabela," Turabin-Turabin-Hataman said Thursday, referring to the SP's enactment of the FOI Ordinance 19-536.
A large organization of reporters in Central Mindanao, the Kampilan Press Corps whose members are covering the provinces and cities covered by the Army's 6th "Kampilan" Division lauded on Thursday Isabela City's new mayor and vice mayor for working together to have an FOI ordinance.
The mayor said besides the FOI ordinance, the SP also approved the creation of three other outfits to operate under the local government --- the Culture and Arts Board (Ordinance 19-533), the City Information Office (Ordinance 19-534), and the City Legal Office (Ordinance 19-535).
She said the three entities are needed to boost the governance and administrative powers of her administration.