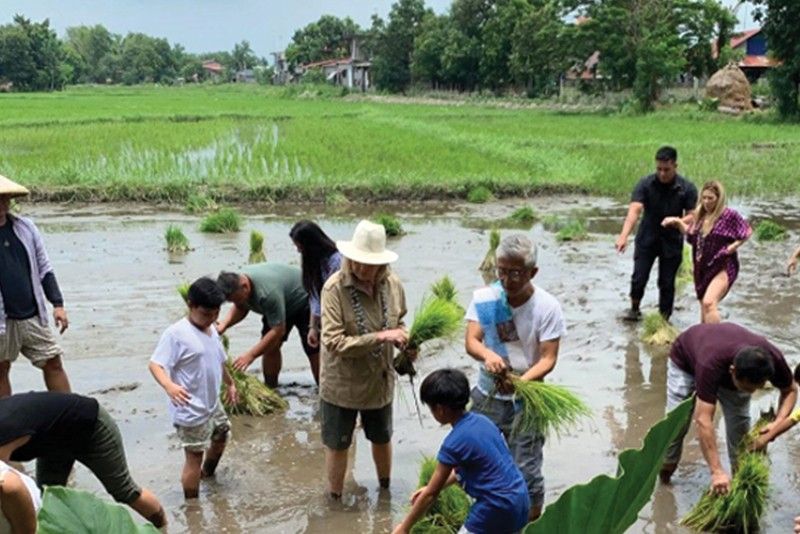 Martha Stewart (with hat) plants rice in Sta. Rita, Pampanga on Wednesday in this photo she posted on Instagram.
Martha Stewart plants rice in Pampanga
CLARK FREEPORT, Pampanga, Philippines — Making the most of her visit to the country, lifestyle guru Martha Stewart visited this province on Wednesday to plant rice.
"Something I always wanted to do. Plant rice. In Pampanga province in the countryside two hours by car from Manila," Stewart said in a post on Instagram.
"The whole town turned out to extol the importance of native rice for the local population. Thank you people of Pampanga," she said.
Stewart said Filipino musician Andy Alviz hosted her stay in Pampanga. Actress Dawn Zulueta was also seen with Stewart.
Zulueta said she had "a most awesome, fun-filled day" with Stewart.
Stewart returned to Manila in a helicopter, which she said "enabled us to view the diverse nature of this country."