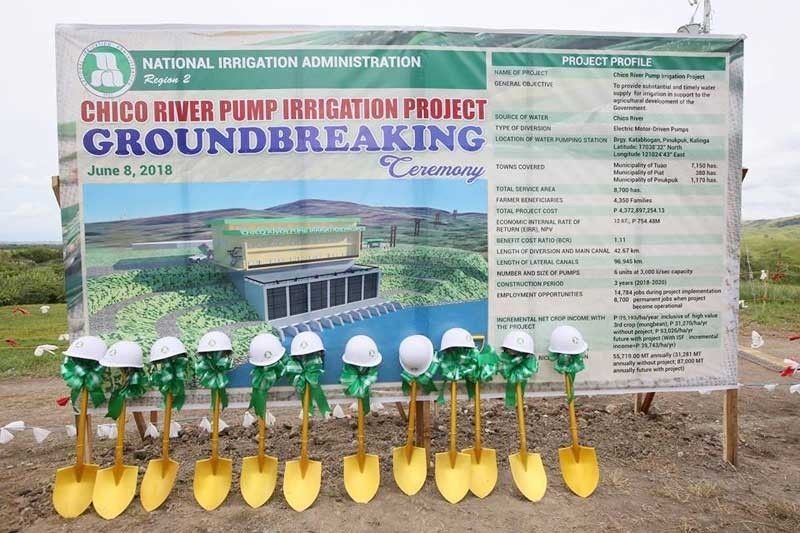 Hiring foreign workers is not illegal in the Philippines, but DOLE-Cordillera said they must have permits
National Irrigation Administration Facebook Page
Chico River contractor, Chinese workers fined over lack of labor permits
KALINGA, Philippines — The Department of Labor and Employment's regional office in the Cordillera has fined China CAMC Engineering Company Limited—the contractor of the P4.3-B Chico pump irrigation project in Kalinga—and 25 Chinese employees for working without a permit.
The company was fined P250,000 for hiring undocumented workers while the employees were fined P10,000 each.
DOLE regional director Exequiel Ronnie Guzman said his office also required the Chinese workers to apply for Alien Employment Permits. They will need to pay application fees of P9,000 each.
"The hiring of foreign workers by contractors is not actually prohibited, provided that, those hiring them comply with the primary requirement of securing their Alien Employment Permit," Guzman explained.
DOLE issues Alien Employment Permits, which are required for 9(g) visas, a visa "for aliens employed in the country, with contracts usually lasting for one to three years."
Guzman said the work being done by the Chinese employees is classified as highly technical, as duly certified by the project management office of the National Irrigation Administration.
DOLE-Cordillera issued a stern warning to the Chinese contractor to follow guidelines and labor standards or have its permit cancelled and its workers deported.

Some of the Chinese workers were advised to apply for their AEPs in Cagayan Valley since their base of work is in Tuao, Cagayan, the major recipient of the irrigation project.
NIA earlier acknowledged there were at least 65 Chinese workers involved in the project.