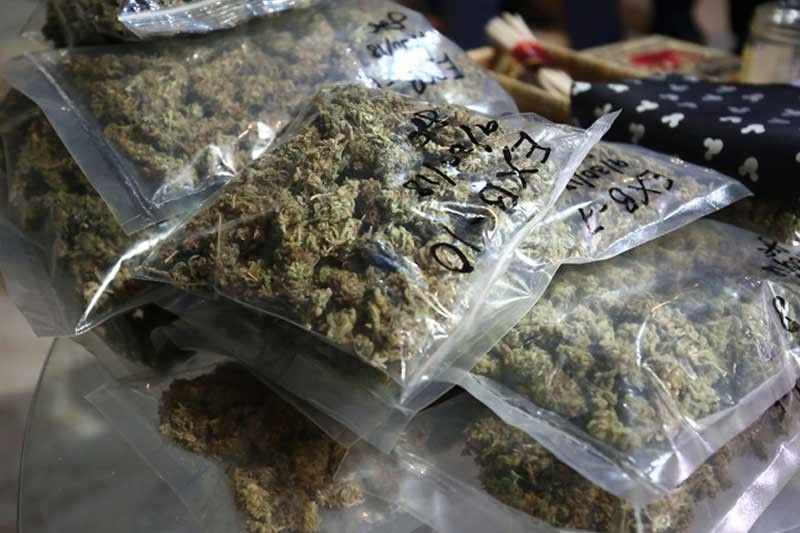 Cordillera police have arrested around three dozen young alleged drug couriers in recent months.
The STAR/Miguel de Guzman, File
More youths from Manila caught carrying marijuana
LA TRINIDAD, Philippines — Authorities arrested five suspected drug couriers, two of whom are minors, in separate operations in Mountain Province.
Eliterio Celada Pazon, a 25-year-old video editor from Bulacan was arrested after police at a checkpoint in Sabangan town on Sunday found 10 bricks of marijuana leaves placed inside his backpack. The drugs were valued at P1.18 million.
Police in Sabangan also arrested two 17-year-olds from Quezon City who were intercepted last Thursday aboard a Rising Sun bus. They were found with P480,000 worth of marijuana.
Two other bus passengers, 22-year-old Jay Farala and 23-year-old Joshua Brylle Dela Paz from Marikina City were caught at the Rising Sun bus terminal in Bontoc town with 12.95 kilograms of marijuana. Police said the marijuana was estimated to be worth P1.5 million.
On Friday, police found four bricks of suspected marijuana leaves and two "tubular marijuana leaves wrapped in a transparent cellophane" in a sack along the Bontoc–Kalinga road in Bontoc.
RELATED: Youths nabbed transporting marijuana in Cordillera
The Cordillera police said they have noticed a rising trend of young Manileños becoming drug couriers.
Brig. General Ephraim Dickson, Cordillera police director, appealed to the public and to parents to keep an eye on their children to prevent them from being lured into working for syndicates.
Authorities in the Cordillera have caught at least three dozen young suspected drug couriers, most of them from the lowlands and posing as tourists, in recent months.