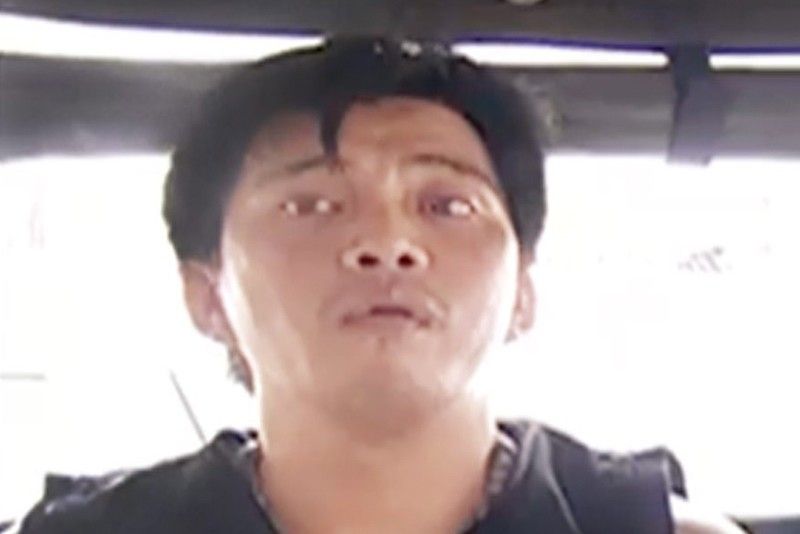 Alejandro Llena talks to reporters shortly after his arrest on Thursday. Image taken from One Ph.
Man shoots, stabs, beheads partner in Quezon City
MANILA, Philippines — A man was arrested for shooting, stabbing and beheading his live-in partner and taking their three-year-old daughter hostage at their family home in Quezon City on Thursday.
Neighbors called police when Alejandro Llena, 34, held his daughter at gunpoint in front of their house on Arba street in Barangay Batasan Hills at around 1:15 p.m.
Police were able to convince Llena to surrender his firearm and took him in custody.
The child told police that her mother, Maricel Balaora-Alejo, 38, was dead in their house.
Police found Alejo's head, lying in her ripped pink shirt, in the kitchen and her body – which bore stab and gunshot wounds – in the bathroom.
A .45 caliber pistol, a kitchen knife, a butcher knife and bullet fragments were recovered at the crime scene.
Llena surrendered to authorities in 2016 for drug use and is on the barangay drug watchlist.
The victim's relatives told police that Llena and Alejo had a heated argument over his jealousy before the incident.
Llena told police he killed Alejo while high on drugs.