MPD station chief, 8 cops sacked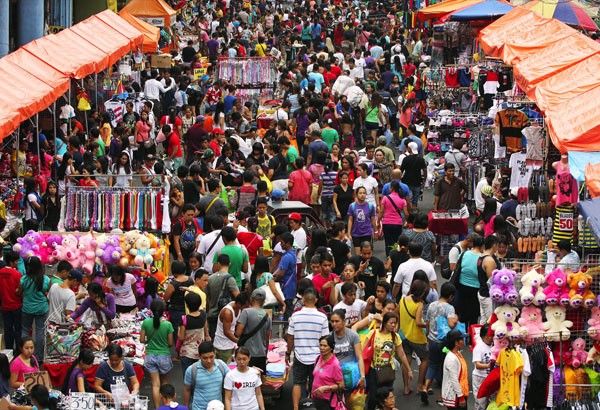 Over illegal vendors in Divisoria
MANILA, Philippines — The commander of the Manila Police District (MPD) Station 11 and eight other policemen have been relieved from their posts over their failure to remove illegal vendors in Divisoria.
Lt. Col. Antonietto Eric Mendoza was sacked on orders of Mayor Isko Moreno on Sunday, according to MPD director Brig. Gen. Vicente Danao.
Also relieved were Majors Robinson Marañon and Alden Lee Panganiban; Captains Jerry Garces, Bernardino Venturina and Manuel Calleja, as well as Lieutenants Jerry Caneda, Maricel Pili and Maribel Fiedacan.
National Capital Region Police Office director Maj. Gen. Guillermo Eleazar designated Lt. Col. Noel Calderon Aliño, formerly of the MPD Plans and Logistics Division, as Mendoza's replacement.
"The mayor asked for Mendoza's relief after he learned that illegal vendors have returned to Divisoria," Eleazar said.
"We should support the city government's campaign against illegal vendors to rid the streets of obstruction," he added.
Maj. Salvador Tangdol, formerly of the MPD anti-car theft unit, was named commander of the San Nicolas Police Community Precinct. Capt. Manolito Flores is the new head of the Juan Luna PCP.
The relief of the nine police officials came after Moreno learned that illegal vendors were back along Claro M. Recto Avenue, Juan Luna, Sto. Cristo and Carmen Planas streets.
A police official said the mayor was irked when he saw that vendors had returned to the streets.
"It's either the vendors managed to sneak behind their backs or the police officials were sleeping on the job. Either way, it means that my orders were not followed," an angry Moreno said.
He said he received reports that the police officials were conniving with barangay officials.
Asked to name the barangay officials, Moreno refused, saying he would just put them in handcuffs in due time.
Moreno launched an all-out campaign against sidewalk vendors and illegal gambling in the city shortly after he assumed office on July 1.
After Divisoria and Blumentritt, the mayor said he would clear the Paco Market of illegal vendors.
Moreno vowed that more heads will roll if police officials fail to carry out new initiatives in the city, particularly its clearing operations to decongest major roads.
Isko Moreno wants Chinese deported
Meanwhile, Moreno said he would ask the Bureau of Immigration to speed up the deportation of a Chinese man who punched a barangay tanod.
A report reaching the mayor's office showed that Chito Villaluz Keng punched the barangay watchman who accosted him for urinating outside a KTV bar in Binondo on Saturday night.
Keng was arrested on charges of direct assault. – With Non Alquitran