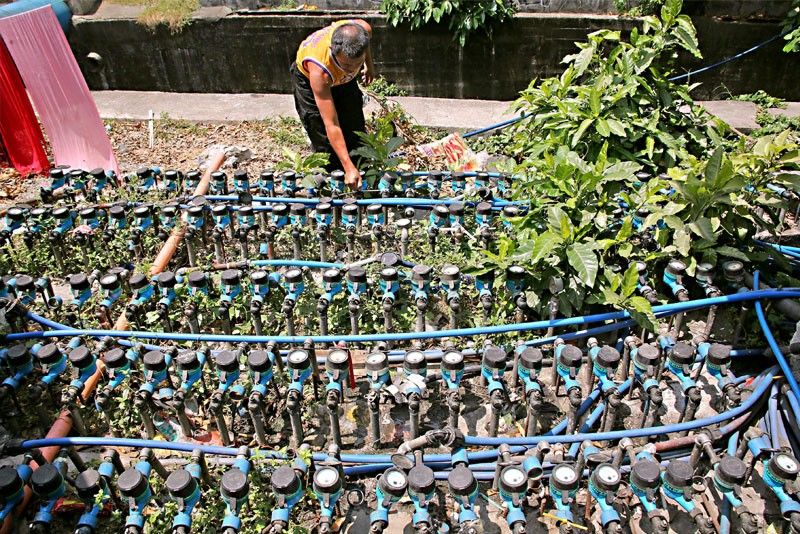 Rebate set for Manila Water customers
MANILA, Philippines — Some customers of Manila Water Co. Inc. will receive rebates of up to P2,197 in connection with the penalties imposed by the government following the supply mess in its service areas last March.
The Metropolitan Waterworks and Sewerage System (MWSS) Regulatory Office is set to implement bill rebates beginning in June, reflective of the customers' May consumption as a result of the penalties imposed.
MWSS chief regulator Patrick Ty said all connections as of March 31 will receive a minimum rebate equivalent to their first 10 cubic meters or P153.93 while identified severely affected accounts will receive an additional rebate amounting to P2,197.94.
Severely affected areas are those that experienced no water for 24 hours for seven consecutive or broken days starting March 6. Most of these areas are in Pasig, Mandaluyong, Quezon City, Taguig and portions of Rizal.
"The rebate can be used for succeeding monthly bills and may also be used if a customer has previous unpaid balance with Manila Water," Ty said in a briefing yesterday.
"This will serve as an overpayment and will be credited to be used going forward. The entire amount of penalty will be given to the public and not a single cent will be kept by MWSS," he added.
The over 140,000 accounts to receive the amount were identified based on the list of 45 barangays released by Manila Water when it offered a one-time bill waiver program last month.
The P2,197.94 was computed based on the P534 million of the P1.13-billion total penalty for Manila Water.
Ty also warned that the penalty may increase in the next few months, which means that customers may also receive additional rebates.
Based on the concession agreement, Manila Water should be able to resume 24/7 water supply operations 180 days after the start of the crisis.
"If they are not able to fix this and bring back the service by end-September, their penalties may even double," Ty said.
MWSS will also conduct a financial audit next year to make sure that the rebate is implemented correctly by Manila Water.
Last month, the MWSS Board fined the east zone concessionaire P534.05 million and an additional P600 million to be used for the development of a new water supply source.