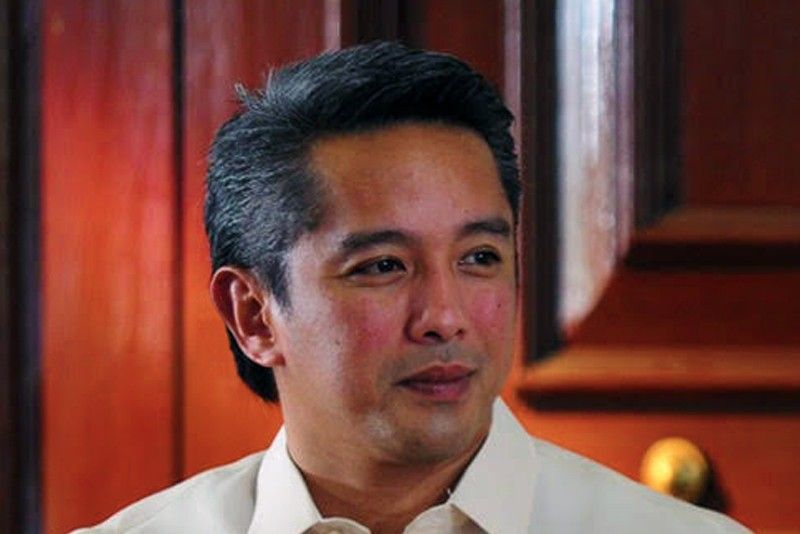 Disqualification case filed vs Jonvic Remulla
MANILA, Philippines — A petition to disqualify Cavite Gov. Juanito "Jonvic" Remulla was filed yesterday before the Commission on Elections (Comelec).
Efepania Sunico, a voter of Bacoor, said Remulla should not be allowed to seek reelection, citing incidents of vote buying.
Sunico said Remulla's campaign coordinators distributed paper bracelets to voters in Barangay Zapote V on Sunday and told them to attend the governor's campaign rally to get "something in return."
She claimed that those who wore the paper bracelets received t-shirts and brown envelopes which contained P200.
Sunico said the distribution of money was "made purposely" to influence the recipients to vote for Remulla.
On Saturday, 10 supporters of Remulla were arrested for allegedly distributing money to voters also in Barangay Zapote.
Police said they seized brown envelopes each containing P200, t-shirts marked with the names of Remulla and his running mate Vice Gov. Ramon "Jolo" Revilla, wristbands and a notebook, bearing the names of several persons.
In Quezon, farmer Fredilino Cunanan, 45, and driver Darius Bonifacio, 47, were arrested for alleged vote buying in Tagkawayan on Tuesday.
Col. Ramil Montilla, Quezon police director, said sample ballots of mayoral bet Roberto de Vero and his ticket with P500-bills were found in the possession of the suspects at a checkpoint in Barangay Tabason.
The suspects were pulled over for not wearing helmets and overloading.
Cunanan admitted that the sample ballots came from De Vero.
Police said they recovered 13 sample ballots with P500 bills, P400 in cash, three identification cards and the motorcycles of the suspects.
In Cagayan, Jomar Alonzo, 41, campaign leader of his cousin Arnold, who is running for mayor, was found dead yesterday, a day after he was kidnapped by armed men who identified themselves as communist rebels.
Alonzo was in an L300 van distributing campaign materials when the vehicle was flagged down and he was snatched. – Ed Amoroso, Raymund Catindig