Manila Zoo shut down indefinitely due to untreated sewage
January 23, 2019 | 12:00am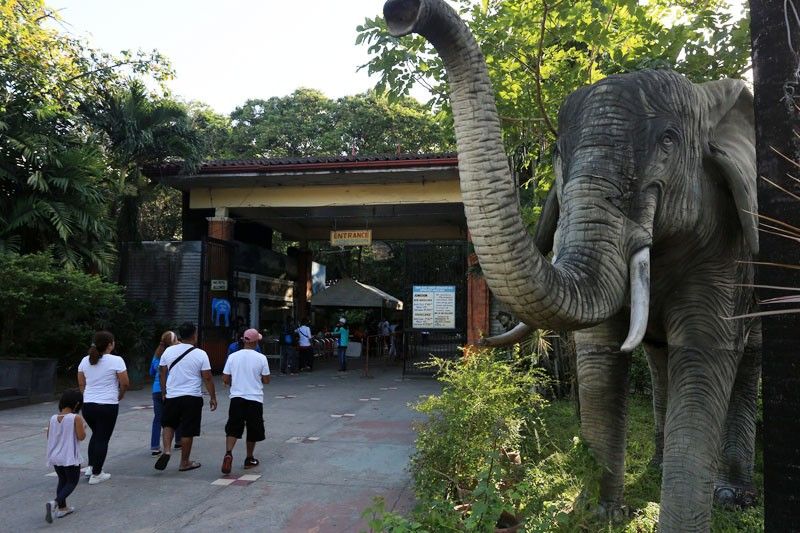 MANILA, Philippines — Manila Mayor Joseph Estrada has ordered the indefinite closure of Manila Zoo after the Department of Environment and Natural Resources (DENR) identified it as a major pollutant of Manila Bay.
In an interview with The STAR yesterday, Estrada said he directed the city and zoo officials to address the problem.
"Manila Zoo will be closed until further notice. The department of engineering and public works and the department of public services are ordered to submit a program of work for the construction or installation of water treatment facilities or sewerage treatment plants for Manila Zoo and other city facilities," Estrada said in a Jan. 21 memorandum released yesterday.
He said DENR Secretary Roy Cimatu earlier said that Manila Zoo had been draining untreated sewage into one of the estuaries leading to Manila Bay.
The office of the city administrator, the department of engineering and public works have also recommended the closure of the zoo to allow the proper assessment and study of the problem.
Estrada said he fully supports the national government's program to rehabilitate Manila Bay like what it did to Boracay.
He directed department of public services chief Lilybelle Borromeo, Task Force Manila Cleanup chief Rafael Borromeo, city engineering chief Rogelio Legaspi, Manila Zoo administrator Jaysyrr Garcia and city administrator Ericson Jojo Alcovendaz to "cooperate with the national government through the DENR."
President Duterte earlier ordered the rehabilitation of Manila Bay. On Jan. 11, the DENR ordered facilities and establishments around the bay to put up their own sewage treatment plants.
Officials of Manila Zoo, which is run by the city government, earlier admitted the zoo does not have a sewage treatment plant.
Garcia told The STAR the zoo's closure is targeted to last three to four months.
She said the management did not know the zoo had no sewage treatment plant because the zoo was established in 1959, when a treatment plant had not yet been required.
The zoo's employees will not lose their jobs because the zoo will only be closed to public but will remain in operation for them to take care of the animals, Garcia said.
The city hall will conduct an inspection today to locate the site for the treatment plant, which was promised funding by Estrada, she added.