Manila Bay rehab; DENR orders sewage treatment plants put up
January 13, 2019 | 12:00am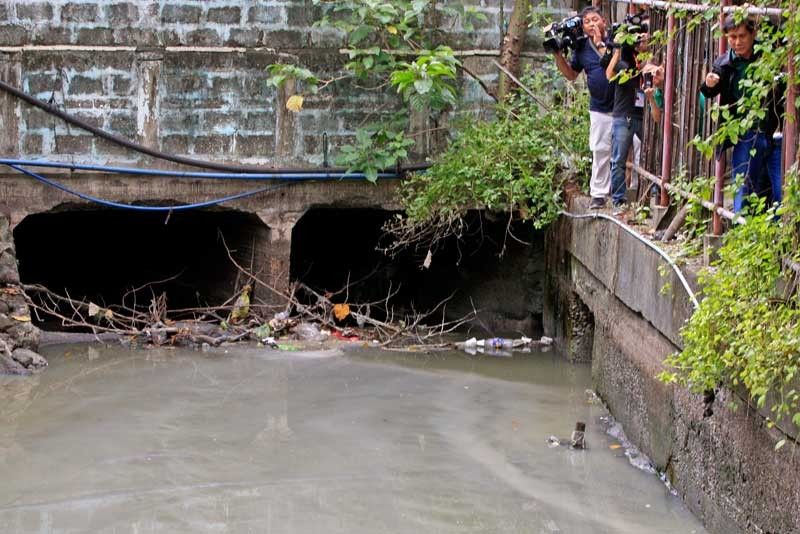 MANILA, Philippines — Department of Environment and Natural Resources (DENR) Secretary Roy Cimatu yesterday gave establishments surrounding Manila Bay three months to put up their own sewage treatment plants (STPs).
"Establishments have to put up their own STPs. They cannot discharge their wastewater in the esteros," Cimatu said.
He added that these establishments should immediately work on having their respective STPs or face sanctions.
Among these establishments is Manila Zoo, which is located near the polluted Estero de San Antonio Abad in Malate, Manila. Officials of the zoo, run by the city government, earlier admitted that they do not have an STP.
Cimatu said Estero de San Antonio Abad directly drains into the bay through an outfall at the Manila Yacht Club.
Phases
Cimatu said the rehabilitation program will be in three phases: cleanup and improvement of water quality; then rehabilitation and finally, protection and sustainment.
Phase one is set to begin this year, Cimatu said, adding that this includes the cleanup of esteros and waterways, reduction of the fecal coliform level and toxic discharges from establishments and the provision of temporary sanitation facilities for informal settlers residing along the esteros and the Manila Bay shoreline.
Solid waste management and planning for the relocation of the informal settlers will also be done.
Cimatu said that to jumpstart the rehabilitation, the DENR will start the cleanup of esteros by tracing the sources of untreated wastewater.
Inspections
Aside from inspecting the Estero de San Antonio de Abad on Friday, Cimatu also inspected the Parañaque and Don Galo rivers, which both lead to Manila Bay. These two tributaries have also been reported to have high fecal coliform levels.
The strict implementation of Republic Act 9275 or the Philippine Clean Water Act of 2004 is the "key to addressing water quality issues and other environmental problems in the historic bay," he added.
In 2008, the Supreme Court issued a continuing mandamus ordering the DENR and 12 other government agencies to clean up Manila Bay and restore its water quality to Class SB level, which is deemed safe for recreational activities such as swimming.
The fecal coliform level in Manila Bay is at 330 million most probable number per 100 milliliters. The acceptable level for Class SB water is 100 MPN/100 ml.
Cimatu said the DENR's goal is to reduce coliform levels to less than 270 MPN/100 ml by December 2019.