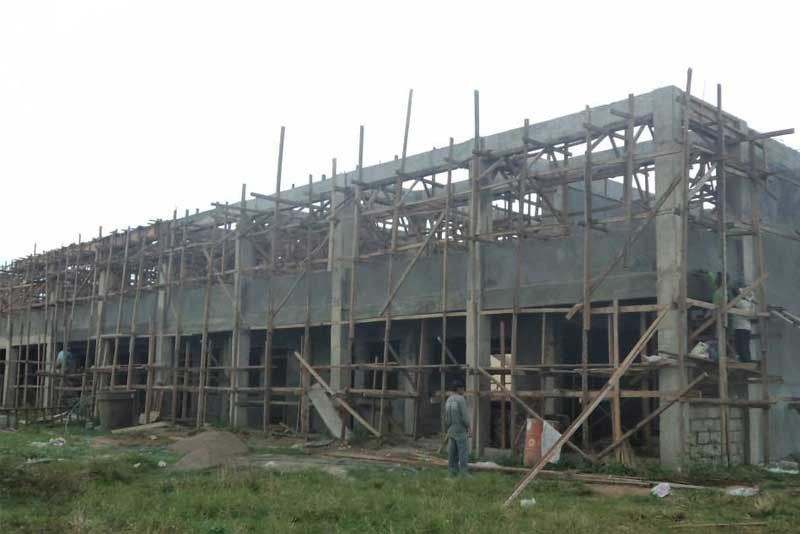 The former NHA officials were also perpetually disqualified from holding public office.
AFP/PNP/BFP/BJMP Housing Program FB page
Ex-NHA officials get 10 years for graft
MANILA, Philippines — Five former officials of the National Housing Authority (NHA) have been convicted of graft in connection with a housing project in Bacolod City in 1992.
Josephine Angsico, former NHA-Visayas management office head; Virgilio Dacalos, NHA-Visayas manager; Felicisimo Lazarte Jr., provincial director; Josephine Espinosa, project management officer, and Noel Lobrido, supervising engineer, were found guilty of violating Section 3 (e) of Republic Act 3019 or the Anti-Graft and Corrupt Practices Act and sentenced to up to 10 years in prison, the Sandiganbayan's Second Division said in a decision released yesterday.
The former NHA officials were also perpetually disqualified from holding public office.
The case against former NHA general manager Robert Balao was dismissed due to his death in March 2007.
The court said the Office of the Ombudsman's prosecution panel proved that the former officials padded the billings for the Pahanocoy housing project to P1.28 million when the actual cost amounted to only P330,075.
"They all agreed to increase the final bill and payment to Triad Construction... Unfortunately, they failed to provide a credible, logical and truthful explanation for the increase in the final billing," the decision penned by Associate Justice Lorifel Pahimna read.
"Not a single witness" was presented by the accused to provide proof that would justify the increase in the payment, the court added.
The Sandiganbayan found no merit on the argument of the accused that the increase was due to imported items and other "expensive" construction materials used during the latter part of the project, specifically for the improvement of roads leading to the housing site.
The court said an inspection by state auditors revealed that no imported construction materials were used.
"It was also proven that the... pavement... fell short of the required thickness," it added.