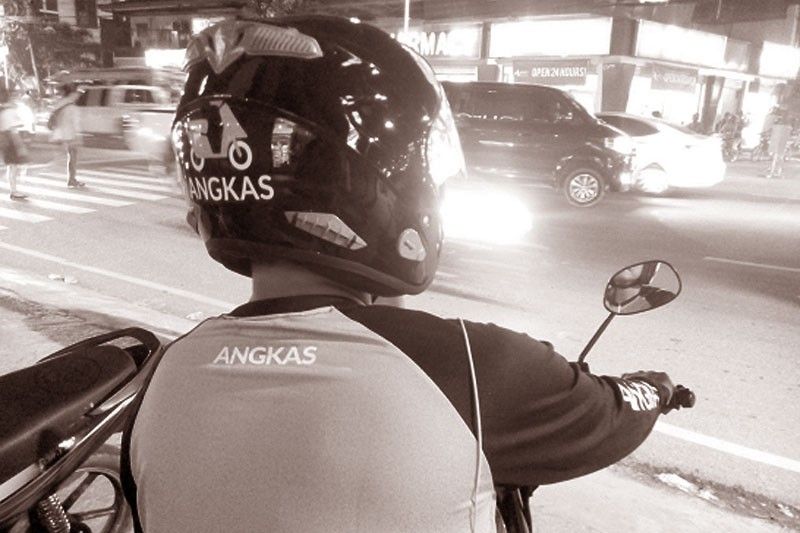 LTFRB resumes crackdown on Angkas drivers
MANILA, Philippines — The Land Transportation Franchising and Regulatory Board (LTFRB) yesterday resumed its crackdown on drivers of the app Angkas after the Supreme Court (SC) issued a temporary restraining order on the operations of the motorcycle ride-sharing services firm.
In a board resolution, the LTFRB directed its law enforcement units and other authorized traffic enforcement agencies to apprehend and impound motorcycles of Angkas.
The other government agencies covered by the resolution are the Land Transportation Office, Metropolitan Manila Development Authority,
Philippine National Police-Highway Patrol Group (PNP-HPG) and the Inter-Agency Council on Traffic.
LTFRB chairman Martin Delgra III, board member Ronaldo Corpus and executive director Samuel Jardin signed the resolution.
At least three Angkas riders were apprehended in operations along EDSA in Makati City.
The LTFRB earlier said motorcycles are barred from being used for public transport under Republic Act 4136 or the Land Transportation and Traffic Code.
Violators will be fined P6,000 and their motorcycles impounded for three months.
HPG director Chief Superintendent Roberto Fajardo said it would not apprehend drivers of Angkas as they would need to coordinate with first with the LTFRB, the lead agency.
"We first need to coordinate with the LTFRB on what grounds, fines and other penalties," he said in a text message.
Fajardo said their mandate is more on addressing car theft, highway robbery, carjacking and other street crimes as well as road safety.