Ex-Reds tagged in Sagay massacre surrender
November 10, 2018 | 12:00am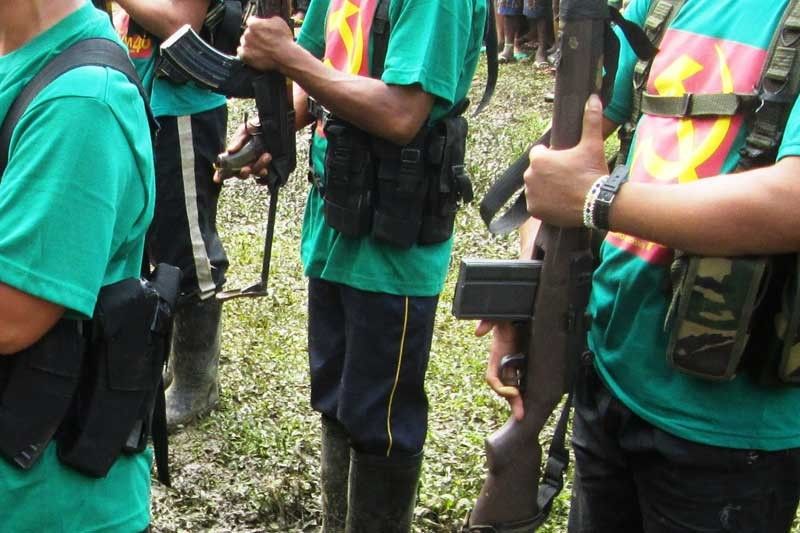 BACOLOD CITY, Philippines — Four former communist rebels tagged in the killing of nine farm workers in Sagay, Negros Ocidental last month have surfaced to seek protection.
Vito Lutrago, Eduardo Linogon, Rexi Robles and a certain Rako, who turned themselves in to the Sagay police yesterday, denied the allegations of the National Democratic Front (NDF)-Negros that they were involved in the massacre in Barangay Bulanon.
NDF-Negros spokesman Frank Fernandez had earlier accused the former New People's Army (NPA) rebels of being "armed goons" of landlords in northern Negros.
The former rebels, who were presented by Chief Inspector Robert Mansueto, Sagay police chief, and Consolacion Espinosa of the Department of Social Welfare and Development (DSWD) during a press conference of the lawyers of the families of the victims, said they and their family members have been receiving death threats.
Mansueto said the former rebels are still considered as suspects despite their denials.
Police had earlier filed multiple murder charges against Rene Manlangit and Rogelio Arquillo, organizers of the National Federation of Sugar Workers, and seven John Does in connection with the massacre.
Negros lawmaker
The former NPA rebels also urged President Duterte to investigate a lawmaker, whom they did not identify, for allegedly supporting the communist movement.
The ex-rebels claimed the lawmaker is a drug lord.
Col. Benedict Arevalo, 303rd Infantry Brigade commander, said the lawmaker should be included in the investigations to be conducted by the Senate and the House of Representatives.
Also during the press conference, the father of a 14-year-old boy who survived the massacre, insisted that his son and his former partner were taken by militant groups against their will.
The city DSWD office said the witness and his mother could not be located after they were taken from their custody.
Charges of kidnapping were filed against human rights group Karapatan for taking the witness from the custody of the DSWD.
Rody warns land grabbers
Meanwhile, President Duterte lashed out at insinuations that the government had a hand in the killing of Benjamin Ramos, a human rights lawyer who was among the counsels for the families of the victims of the massacre.
"Why would I kill a lawyer?... whether you are a lawyer or not, you cannot occupy anybody else's land. That is anarchy," Duterte said in his speech at the awarding of certificates of land ownership to agrarian reform beneficiaries in Boracay on Thursday.
Ramos had also assisted farmers accused of land grabbing, police said.
The President reiterated his directive to the police and military to arrest land grabbers and shoot them if they would resist violently.
In a statement, the European Union condemned the killing of Ramos.
"The European Union expressed its condolences to the families of all the victims and looks to the ongoing investigations as announced by the government to swiftly bring those responsible to justice. – With Christina Mendez, Helen Flores