Benguet mining panel OKs processing of ore stored before landslide
October 27, 2018 | 10:48am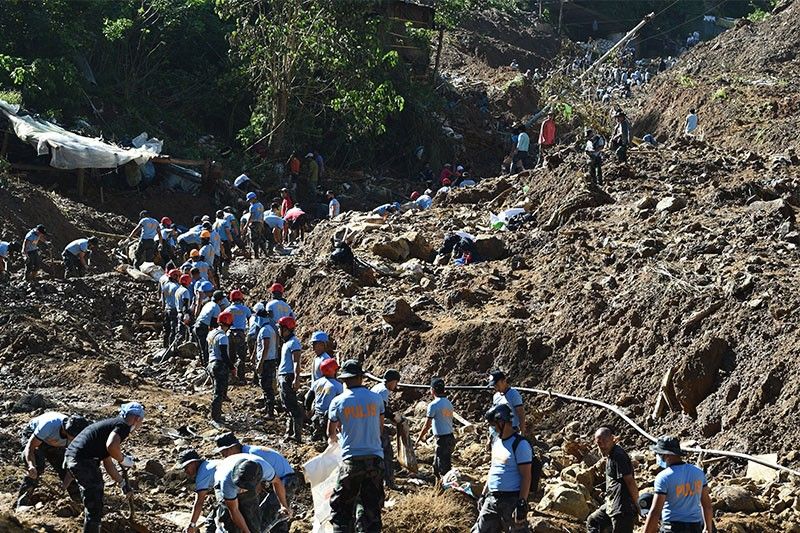 BENGUET, Philippines — The Benguet Provincial Mining Regulatory Board has approved the request of small-scale miners and gold panners to process mine ore stored in Itogon town while all small-scale mining activities in the region are halted.
Allowing the processing is meant to give small-scale miners a temporary source of income until the official declaration of a "Minahang Bayan" in Itogon.
Small-scale mining is only allowed in designated "Minahang Bayan" areas. The Department of Environment and Natural Resources has ordered all small-scale mining in the Cordillera Administrative Region stopped after a landslide in Ucab, Itogon in September.

Engineer Fay Apil, PMRB chairperson and Mines and Geosciences Bureau – Cordillera chief, explained, though, that the approval of the request of pocket miners and gold panners will not be immediately executory.
She said meetings will still have to be held to settle details and guidelines on how the ore will be processed.
Environment Secretary Roy Cimatu earlier gave the PMRB authority to decide on whether to allow the processing of ore that had been stored before the landslide that killed more than 70 people.
"We will first have to conduct an inventory of the mine ore that are stored in the working areas of the different small-scale miners associations so that we will be able to determine the actual volume of the stockpile," she said. This will allow the board to estimate how many days the miners will need to process the ore.
Apil said that the carbon in pulp (CIP) and carbon in leach (CIL) mode of processing the mine ore will not be allowed hazardous chemicals are used such as cyanide to extract the gold from the ore.
The PMRB claimed it will not allow any hazardous modes of extracting gold from the ore to help in preserving and protecting the environment.
The fastracking of all Minahang Bayan applications in the region, according to Apil, is already in the pipeline.
Stringent requirements are though have to be complied like endorsements of indigenous peoples groups whose land may be affected.