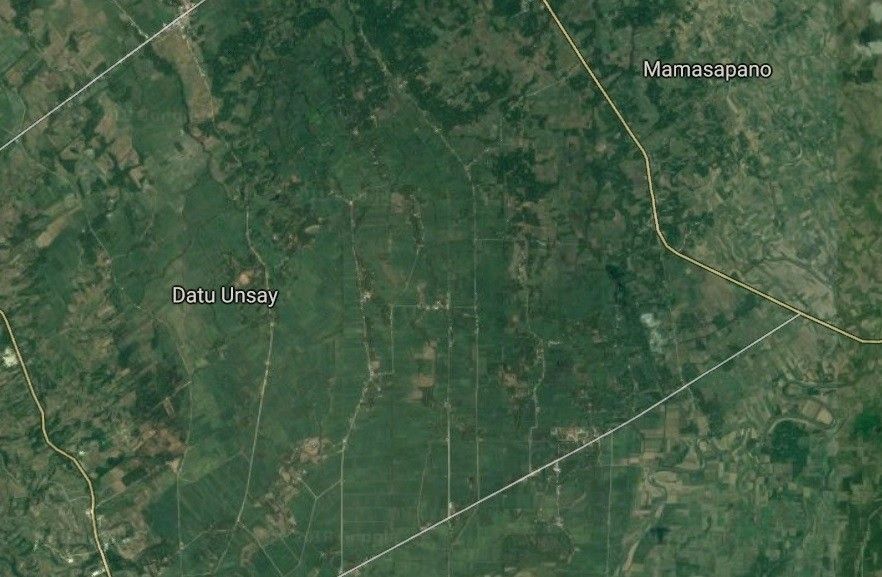 Datu Unsay town in Maguindanao province.
Google Maps
Ampatuan patriarch's widow running for mayor of Datu Unsay
John Unson
(Philstar.com) - October 16, 2018 - 2:13pm
COTABATO CITY, Philippines — The widow of former Gov. Andal Ampatuan Sr. is running for mayor of the town named after a son implicated in the Maguindanao Massacre in 2009.
Officials of the Commission on Elections in the Autonomous Region in Muslim Mindanao told reporters Tuesday that Laila Uy Ampatuan filed her certificate of candidacy for mayor of Datu Unsay town on Monday. She will be running alongside Janine Mamalapat, the incumbent vice mayor.
Datu Unsay is the nickname of Laila's son, Andal Jr., who is now being prosecuted for allegedly masterminding the Maguindanao Massacre, the country's worst incident of election-related violence ever. The massacre is also called the Ampatuan massacre for the clan accused of being behind it and the town where it happened.
Laila's candidacy is being contested by a grandson Oping Ampatuan, whose brother Marop is a reelectionist mayor of nearby Shariff Aguak.
Andal Sr., who ruled the province with an iron fist for eight years, died of liver cancer while in detention about in July 2015.
His daughter-in-law, Zahara Upam Ampatuan, is running for mayor of Shariff Aguak. Zahara is the wife of Anuar, former mayor of the same town and who is also being prosecuted for his alleged involvement in the massacre.