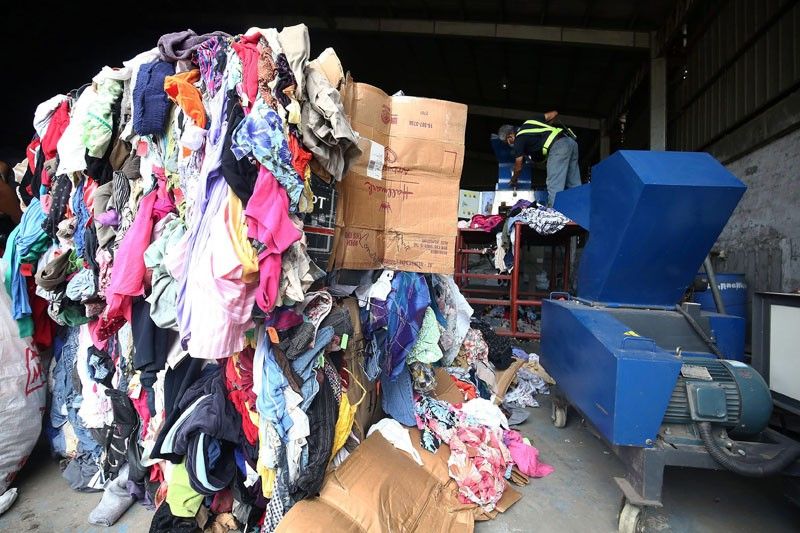 A government worker destroys used clothes at the Port of Manila yesterday.
Miguel de Guzman
BOC destroys P7.7-million chicken legs, used clothes
MANILA, Philippines — The Bureau of Customs (BOC) yesterday destroyed P7.75 million worth of unclaimed cargo, including 7,200 cases of chicken legs shipped to the country in December 2014.
In a statement, the BOC said the chicken legs, placed inside five 40-footer shipping containers, were sent from the United States and consigned to Mofels Food International.
The BOC seized the shipment after the consignee allegedly failed to present an import permit.
During a hearing at the Port of Manila (POM), Mofels waived its right to claim the shipment because of accumulated storage and demurrage charges. The chicken legs were dumped in a condemnation facility in Silang, Cavite.
The BOC also destroyed shipments of used clothing, footwear, food flavorings, personal effects and magazines abandoned by importers at the POM.