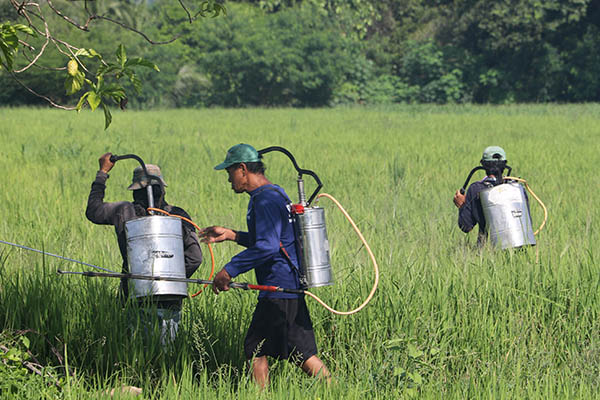 The assistance packages are meant to help farmers in areas where Islamic State-inspired terrorists operate.
John Unson
Maguindanao gets new DA farm assistance package
John Unson
(Philstar.com) - July 12, 2018 - 2:40pm
MAGUINDANAO, Philippines — The national government has released more agricultural aid to Maguindanao province to empower farmers and keep them from being recruited by terrorists inspired by the so-called Islamic State.
Agriculture Secretary Emmanuel Piñol said Thursday another farming equipment package, which includes dozens of water pumps, hand tractors, motorized hand tillers and egg incubators.
"These were personally distributed by Governor Esmael Mangudadatu last week to local government units in Maguindanao," Piñol said.
Maguindanao, a component-province of ARMM, has 36 towns in its two congressional districts.
Third-term Governor Mangudadatu has livelihood programs in barangays where Islamic extremists trying to sabotage the peace process between Malacañang and the Moro Islamic Liberation Front.
Piñol said the Mangudadatu administration, actively supporting the government-MILF peace initiative, is a staunch endorser of the proposed Bangsamoro Basic Law.
The bicameral committee of the House of Representatives and Senate is in the final phase now on its deliberation on the BBL and is expected to approve it within the week for subsequent signing by President Rodrigo Duterte.
"We in the Department of Agriculture ought to support the peace efforts of the provincial government because these are the more effective means of addressing peace and security issues in remote barangays in Maguindanao," Piñol said.
He said the provincial government has also been helping reintegrate into local communities more than a dozen now reforming former members of the Bangsamoro Islamic Freedom fighters who surrendered to the military earlier this year,
The continuing releases since last year of farm equipment by the office of Piñol to Maguindanao province is part of DA's Special Area for Agricultural Development (SAAD) Program.
Besides the latest SAAD farming equipment grant to Maguindanao that Mangudadatu distributed to farming organizations and local government units last week, the DA central office also released P25 million worth of assistance to the governor's office for other agricultural ventures.