Cordillera rebels reject 'localized' peace talks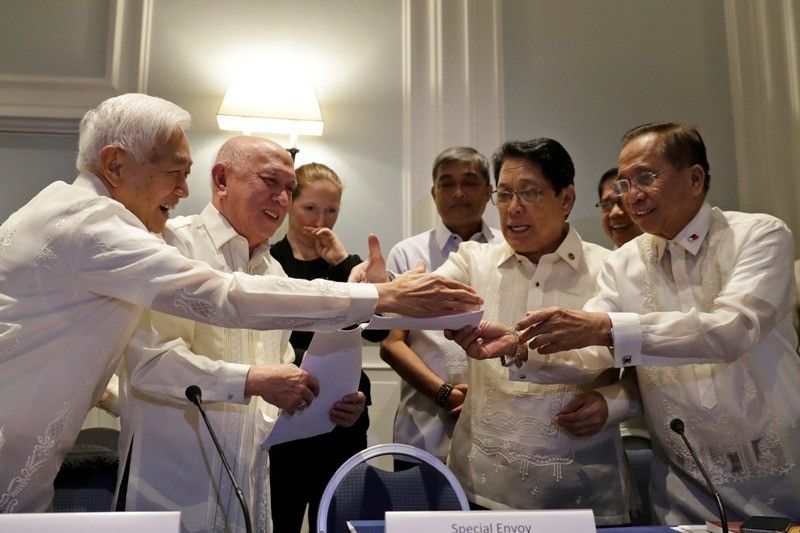 BAGUIO CITY, Philippines — Communist rebels in the Cordillera said they will not participate in "localized" peace talks, saying the causes of the nearly five decades of rebellion in the country can only be solved on a national scale.
Simon Naogsan, spokesperson of the Cordillera People's Democratic Front, reiterated localized peace talks cannot replace stalled peace negotiations at the national level between the National Democratic Front of the Philippines and the Government of the Republic of the Philippines.
The CPDF is an allied underground organization of the NDFP.
Social problems that led to the rebellion, the CPDF spokesperson—a former government engineer who went underground after disgruntlement—"is rooted to a rotten system in Philippine society."
"Among us (Igorots)," Naogsan said, "national oppression is perpetrated by the reactionary state ruled by big landlords, comprador bourgeoisie and US imperialism."
The CPP-NPA-NDF believe feudal agrarian relations, imperialism and "bureaucrat capitalism"—or the use of government resources and structures by the ruling class to enrich themselves at the expense of the rest of the people—have kept the majority of Filipinos poor.
"We cannot expect these problems to be answered by local governments," Naogsan said.
He also listed issues in the Cordillera region that need to be solved at the national level, which include:
Disrespect of ancestral land rights
Militarization
Political misrepresentation and disrespect of indigenous socio-political systems
Government neglect of social services
Discrimination
Misrepresentation and commercialization of indigenous culture
Naogsan also insisted that localized peace talks are "a divide and rule tactic" to perpetuate the existing problems that pushed the communists to take up arms against the government.
The CPP had already said "localized" peace talks will not work when these were proposed in 2017.
It said then that the proposal for separate talks with regional CPP and NPA units showed a "very shallow appreciation of the profound social problems which are at the root of the raging civil war in the Philippines."
Government officials, including Defense Secretary Delfin Lorenzana, have revived the proposal in recent days in response to a statement by CPP founder Jose Maria Sison that the rebels would rather work to oust President Rodrigo Duterte since peace talks at this point would be pointless.
Sison, now chief political consultant of the NDFP, has since clarified that that was not an official stand. The NDFP has said in the past that it can only negotiate on behalf of the CPP-NPA, but cannot make decisions for them.