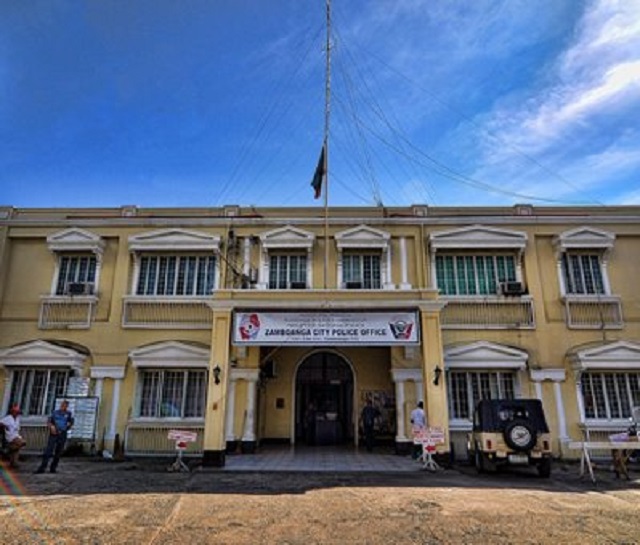 The Zamboanga City Police Office on Governor Lim Avenue. ZCPO, file
Zamboanga City gets new police chief
ZAMBOANGA CITY, Philippines — The police chief of Zamboanga City has been reassigned to Southern Luzon, prompting an impromptu change of command ceremony on Monday.
Senior Superintendent Vincent Neri Ignacio has been replaced by Senior Superintendent Alan Nazarro, provincial police director of Zamboanga del Norte, at a ceremony at city hall that was officiated by Chief Superintendent Billy Beltran, director of Police Regional Office 9.
Beltran said the Philippine National Police headquarters in Camp Crame in Quezon City sent the order to relieve Ignacio on April 20. The order also assigned Ignacio to Police Regional Office 4A, which is headquartered Calamba City, Laguna.
Ignacio said he has not yet been informed of what his new post will be.
The city chief's reassignment came in the wake of a jailbreak, 10 trucks loaded with smuggled rice going missing, and the reported release of a son of retired police official who was arrested in a buy-bust operation.
But Beltran said Ignacio's transfer to Southern Luzon is more of promotion as he is "badly needed" in that region.
Beltran said the relief and transfer will not violate the election ban, even as they have requested the Commission on Election and Camp Crame to fill the vacancy that Ignacio's transfer has created.
Mayor Isabelle Climaco-Salazar lauded Ignacio on his eight-month stint in the city, saying he had prevented kidnapping and bombing incidents and had lowered shooting incidents in the city.