Navy concludes joint drills with Australian Navy in Sulu Sea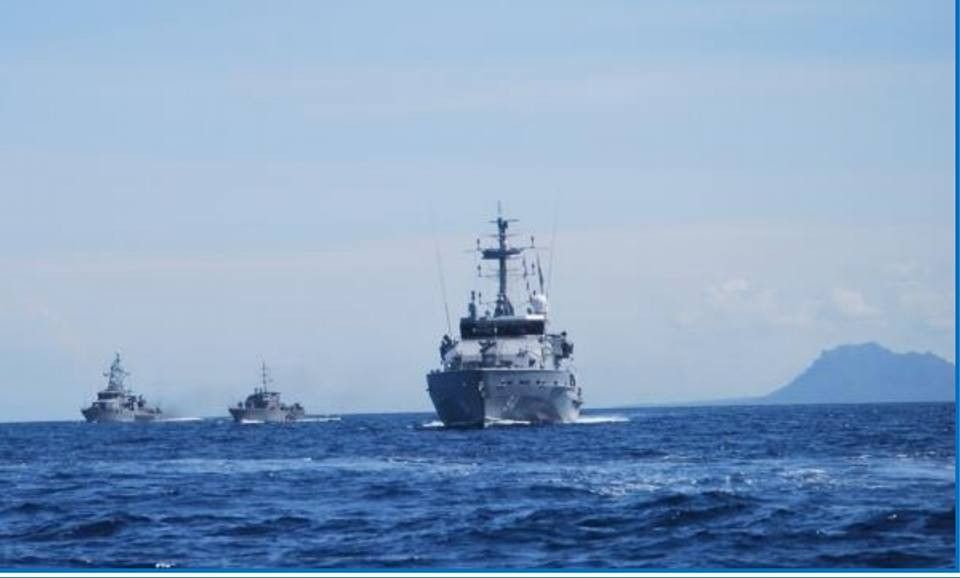 ZAMBOANGA CITY, Philippines — The Philippine Navy has concluded a second round of sea drills with the Royal Australian Navy meant to enchance capabilities to address terrorism at sea.
R.Adm Rene Medina, commander of Naval Forces Western Mindanao, said the PN and RAN officially closed the 2nd Combined Maritime Security Engagement in a simple ceremony at Naval Station Romulo Espaldon on Monday.

Medina said the 21-day joint maritime patrol exercises the Sulu Sea have strengthened the navies' capabilities and will help them work together against threats at sea.
The closing ceremony was attended by RAN Lt. Col. Judd Finger, the commander of Joint Task Group 629, who gave the keynote speech. Medina was represented by Capt. Joe Anthony Orbe, acting commander of Naval Task Force 61, which is under NFWM.

NTF 61 deployed BRP Gregorio Del Pilar (FF15), BRP General Mariano Alvarez (PS 38), BRP Felix Apolinario (PC 395), BRP Filipino Flojo (PC 386), and BRP Florencio Inigo (PC 393) for the exercises.
On the other hand, the Australian Navy sent HMAS Broome (ACPB 90) and HMAS Launcestaun (ACPB 94).
Their patrol areas were in the waters around Tawi-tawi, Sulu and Basilan.
A previous training exercise with the Australian Navy in December included representatives of the US military.