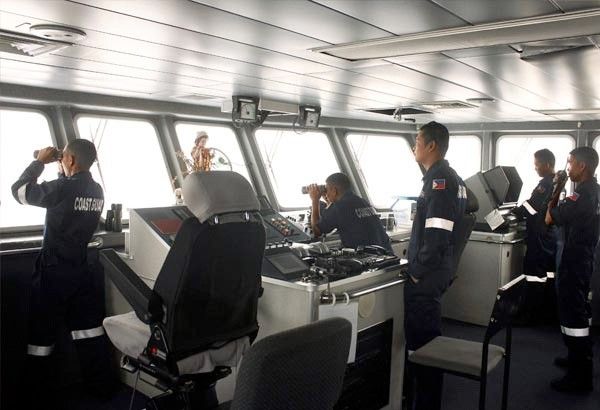 The gunmen retaliated by firing at the ship, and escaped as Air Force helicopters, Navy gunboats and Coast Guard ships responded to a distress call sent by the ship's crewmembers. Philstar.com/File Photo
Cargo vessel hijacking off Basilan foiled
Roel Pareño
(The Philippine Star) - February 18, 2018 - 12:00am
ZAMBOANGA CITY – Alert crewmembers and government operatives foiled an attempt to hijack a cargo ship off Basilan on Friday night.
The crewmembers of M/V Kudos reportedly splashed boiling water and oil on the gunmen who tried to climb the vessel using hooks.
The gunmen retaliated by firing at the ship, and escaped as Air Force helicopters, Navy gunboats and Coast Guard ships responded to a distress call sent by the ship's crewmembers.
One of the crewmen was hit by shards of a glass door hit in the shooting.
M/V Kudos, which was carrying steel bars, was on its maiden voyage from Davao City to Manila when it was intercepted by at least 12 gunmen on three motorized boats near Sibagu island at around 10:30 p.m., Capt. Joe Anthony Orbe, Naval Task Force 61 commander, said.
A Coast Guard vessel escorted the cargo ship at the port in this city where the injured crewmembers were treated.
Lt. Cmdr. Alvin Dagalea, Philippine Coast Guard-Zamboanga station commander, said pursuit operations for the suspects are ongoing.
"There had been previous piracy incidents before, but it's not rampant because the area is guarded by government operatives," Dagalea said.
Authorities said the Abu Sayyaf could be involved in the incident. – Evelyn Macairan