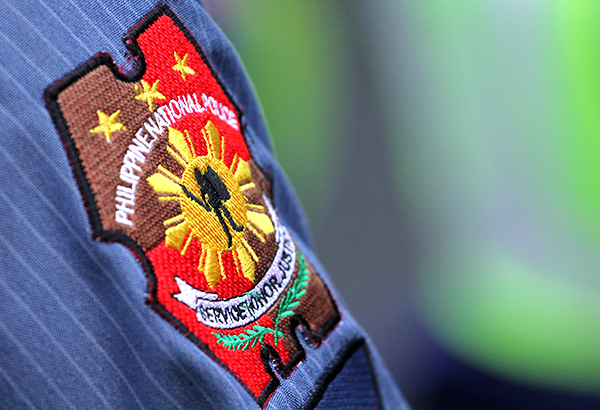 The QCPD said the searches were part of regular police operations. File
QCPD: Search of Katipunan bars a standard operation
(Philstar.com) - September 14, 2017 - 5:10am
MANILA, Philippines — Police inspections of establishments are legal and should not raise alarm, the director of the Quezon City Police District said Thursday after police searched bars in a part of the city that has many school campuses.
Chief Superintendent Guillermo Eleazar, QCPD director, said these inspections are part of the Philippine National Police's Oplan Bakal, a campaign in which cops inspect establishments that sell liquors.
"It's part of our crime prevention measures," Eleazar toldPhilstar.com.
"Minsan hindi kasi sapat 'yung pagche-check ng security guards so may nakakalusot na contraband."
Netizens expressed their concern Thursday over a photo of cops "randomly" inspecting bags in establishments along Katipunan Avenue to check for firearms and illegal drugs.
Eleazar also said that the authorities coordinate with the owners of establishments they plan to inspect.
"Nakikipag-coordinate kami sa establishments, hindi kami basta basta pumasok. Minsan, yung owners pa 'yung tumatawag sa amin to do inspections," he said, adding searches are done by uniformed personnel.
A representative of Barangay Loyola Heights said the operations were also done in coordination with the barangay government.
The campuses of the Ateneo de Manila University, Miriam College and the University of the Philippines are located on a short stretch of Katipunan Avenue.
Patrons can refuse search
According to the
"Know Your Rights" handbook
that the PNP itself released, face-to-face contact with the police "does not mean that the citizen is being suspected of committing a crime." During that contact, police are allowed to do this "only for legitimate police-related purposes and to engender citizen support in solving crimes."
During the contact, police are not allowed to frisk or detain citizens. Police cannot coerce citizens to answer questions or keep them from simply leaving.
Police officers are also supposed to introduce themselves and explain why they are there. Any contact should be done "in a courteous and restrained manner at all times and [police must] avoid stern words that sound like commands." Officers are also "expected to keep the contact as brief as possible."
The same handbook reminds officers that, under the 1987 Constitution, "all persons have the right to be secure in their persons, houses, papers, and effects against unreasonable searches and seizures. No search warrant or warrant of arrest shall be issued except upon probable cause."
Although warrantless search and seizure is allowed, the handbook makes clear that can only be done when one is arrested.
However, the search is considered legal "when a citizen waives [their] right and consents to the search and seizure." Police officers are required to ascertain that the citizen knows their right to refuse to the search.
'Not related to war on drugs'
Eleazar also dashed the speculations that the inspections in nightclubs and bars were related with the government's intensified war on illegal drugs.
"I've been in service for how many years. Matagal nang ginagawa 'yan," he said.
He added the QCPD will not tolerate errant cops who commit violations during inspections.
No contraband was found in Wednesday night's operations.
The QCPD was in the news in recent weeks over house-to-house drug testing in Payatas, another barangay in the city. The practice was stopped after citizens petitioned a court to issue a temporary restraining order on the practice.
A QCPD patrol car deployed to the Ateneo de Manila University during an indignation rally against extrajudicial killings also caused alarm among students and some members of the faculty in August.