Marawi residents told to stay home as firefights continue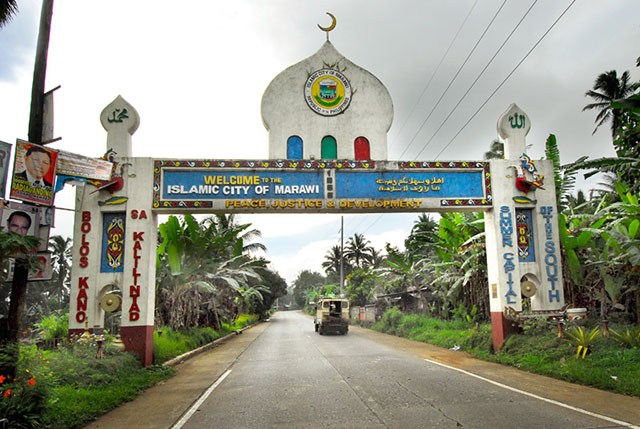 LANAO DEL SUR, Philippines — Officials on Tuesday urged Marawi City residents to stay home as firefights continued on city streets between Maute terrorists and soldiers.
Lanao del Sur Vice Gov. Mamintal Adiong, Jr., a senior member of the provincial peace and order council, also called on Marawi City residents to be extra vigilant and prevent strangers from intruding into their property.
"I'm appealing to residents of Marawi City to stay home, drop on the ground if they hear gunshots. They have to lock their doors and gates too," Adiong told The STAR via mobile phone on Tuesday afternoon.
Shooting between Islamic militants and personnel of the Army's 103rd Infantry Brigade in Marawi City started at about 3:00 p.m. Tuesday, sending residents running for safety.
Senior officials of the Police Regional Office-Autonomous Region in Muslim Mindanao told The STAR the hostilities first erupted in Barangay Basak Malulut in Marawi City when Maute gunmen attacked soldiers dispatched to verify the reported presence there of men brandishing assault rifles.
A resident told Philstar.com by text message that sporadic gunfire could be heard in the city.
"There [were] no indications that an attack like this will happen. There are no checkpoints in the city," the resident said. "Everything is in silence. No news about the city government. Everything is vague."
Militants in areas of Marawi
Other groups of terrorists, many of them clad in attires identical with what members of the Islamic State of Iraq and Syria in the Middle East wear, immediately scattered in other spots in Marawi City as the encounter in Barangay Basak Malulut ensued.
Patients and personnel of the government-owned Amai Pakpak Hospital in Marawi City said a group also showed force in the gate of the facility.
Adiong said they have mobilized their emergency response teams to help civilians trapped in the crossfire.
"Our rescue and emergency teams will work round-the-clock to serve the affected communities," he said.
ARMM's regional vice governor, Haroun Al-Rashid Lucman, said employees of the region's social welfare department in Lanao del Sur and in Marawi City have been directed to monitor the plight of residents affected by the fighting.
Lucman, concurrent regional social welfare secretary of ARMM, said he is now coordinating with the police and military their plan to deploy social workers in areas affected by the hostilities.
"Meantime, my advice to Marawi City residents is to stay in their homes and be watchful of the goings-on in the surroundings," said Lucman.