Security still tight in Sultan Kudarat after NPA, military clash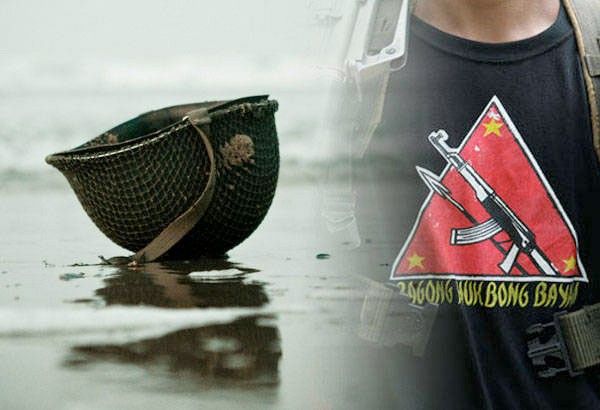 SULTAN KUDARAT — Security in Kalamansig remained tight after the New People's Army (NPA) and the 2nd Marine Battalion figured in a deadly encounter in the municipality on Friday.
An enlisted serviceman who belonged to the battalion's 2nd Marine Company and six NPAs were killed in the ensuing firefight, sources from the 1st Marine Brigade based in nearby Lebak town also in Sultan Kudarat province told The STAR on Tuesday.
The hostilities erupted when the NPAs, positioned on a hill in Sitio Tinagdanan in Barangay Hinalaan, attacked from different directions a platoon of Marines dispatched to verify the reported presence there of rebels forcibly collecting "protection money" from villagers.
Kalamansig is a seaside town in Sultan Kudarat in Soccsksargen (Region 12), close to South Cotabato province, where there are highland towns with NPA presence.
The police on Tuesday said seven Marines were wounded in the firefight that lasted for three hours and waned only after a Marine artillery group positioned about five kilometers away bombarded the positions of the NPAs, forcing them to scamper away.
Municipal officials and barangay leaders said Tuesday they have been receiving persistent feedback from villagers that six NPAs were killed while nine more were injured in the incident.
Sources from the Kalamansig municipal peace and order council said the rebels belong to the NPA's Guerilla Front 73.
Local officials said security has been so tight in the surroundings of Barangay Hinalaan and nearby farming enclaves since the encounter on Friday that dislocated dozens of families.