Atayde offers use of own vehicles for next week's transport strike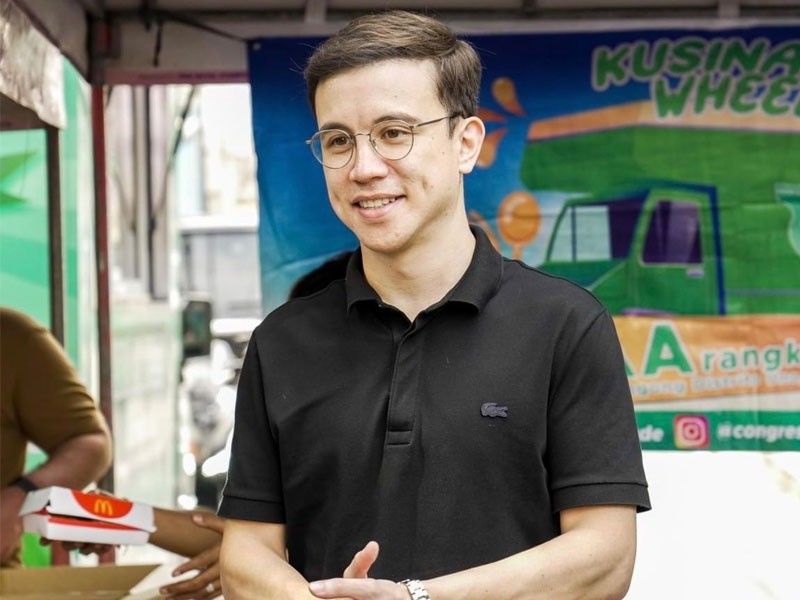 MANILA, Philippines (Updated 2:54 p.m.) — Quezon City First District Rep. Arjo Atayde is ready with a contingency plan centered on providing free rides for commuters during the week-long transport strike set to start Monday, March 6.
The 32-year-old neophyte lawmaker and actor, in a statement on Saturday, vowed to mobilize 37 vehicles to 37 barangays to aid the thousands of commuters that will be affected by the strike. These are the same shuttle-type vehicles that he previously donated to the local government.
"In my own little way, I am willing to help my district and nearby areas here in QC by providing our own vehicles to help the commuters especially our medical frontliners," said Atayde, who at the same time urged the central government to come up with more alternative solutions for commuters.
The statement from his office mentioned Atayde "has expressed his willingness to mobilize his own 37 vehicles" but this was later clarified to be the service vehicles he earlier provided to Quezon City barangays.
"We really need to have a plan to minimize the disruption of transportation during the strike. First of all, there must be stand-by trucks and buses ready for deployment to pick up stranded commuters all over different cities especially our medical frontliners, among others," he added.
Over 100,000 public utility vehicles are expected to participate in the transport strike from March 6 to 12 to protest the government's PUV modernization program (PUVMP).
Atayde is also calling on transport groups to keep holding dialogues with concerned government agencies before resorting to the week-long strike.
"I am calling the attention of all the transport sectors to make this strike as their last resort because many public commuters will be affected especially our office workers, students and our medical and hospital workers, among others," Atayde added.
According to the congressman, medical frontliners and public commuters had been affected by the lack of public transportations at the height of the COVID-19 pandemic. Now, he is counting on everyone's cooperation and urged his constituents to "become part of the solution and not the problem."
The Department of Transportation has already reached out to different public transport groups to discuss their concerns PUVMP in hopes of preventing the strike.
Transport groups are calling for the Land Transportation Franchising and Regulatory Board's to withdraw its Circular Memorandum No. 2023-013 and further extend the franchise of traditional jeepneys to at least another five years.
The phase-out of the traditional jeepneys was extended from June 30 until the end of December this year, according to the LTFRB.
"My team will remain vigilant and ready for whatever happens this coming week," said Atayde.