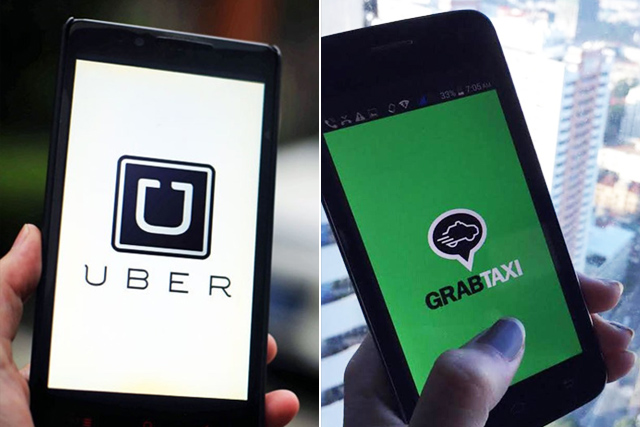 LTFRB spokesperson Aileen Lizada said the board opted not to impose the maximum penalty of suspension or cancellation of the accreditation of the two TNCs. File
LTFRB fines Grab, Uber P5 M each
(The Philippine Star) - July 11, 2017 - 4:00pm
MANILA, Philippines - The Land Transportation Franchising and Regulatory Board (LTFRB) yesterday slapped a P5-million fine on Transport Network Companies (TNCs) Uber and Grab for enabling the operation of at least 50,000 colorum drivers.
LTFRB spokesperson Aileen Lizada said the board opted not to impose the maximum penalty of suspension or cancellation of the accreditation of the two TNCs.
"We are not taking that position because we know it will not be beneficial to the riding public. It also cannot be lower like P1 million because that would be like a slap on the wrist," she said in an interview following yesterday's hearing.
Lizada said the two firms also committed other offenses, including transferring franchises between operators, non-compliance with "trade dress" for their vehicles and the lack of identification cards for their drivers, among others.
She said their end goal now is to lift the moratorium on the acceptance and processing of applications for Transport Network Vehicle Services (TNVS), which will be one year old later this month.
Both Grab and Uber admitted that they continued accepting drivers into their platforms despite the LTFRB's repeated directives.
Grab country manager Brian Cu said they currently have 28,000 active drivers but only around 3,000 have valid provisional authority (PA) to operate or certificates of public convenience (CPCs), also known as franchises.
Yves Gonzales, Uber head of government relations and public policy, said during the hearing that they have similar figures but he refused to disclose actual numbers as these are considered confidential competitive information.
This puts the combined number of colorum TNVS drivers engaged in colorum operations at more than 50,000.
Law enforcers have only apprehended 14 Uber vehicles and 19 Grab units for colorum operations last year.
A fine of P120,000 can be imposed upon every colorum driver but the LTFRB did not push through with the fines since it would reach billions of pesos and put the TNCs out of business, according to Lizada.
The renewal of Grab's accreditation, which expired on July 3, has yet to be ironed out by the board, she added.
Cu said they are happy with the fine and admitted there was "negligence" on their part to comply with LTFRB regulations. He said they took the risk of continuing to accept TNVS drivers despite the moratorium due to the high demand for their services.
"I think the risk was worth it. I think the risk of being able to provide a good quality service to our partners is always worth it," he said.
Uber's accreditation is set to expire next month.
The LTFRB commended Uhop for complying with the regulations set by the board.