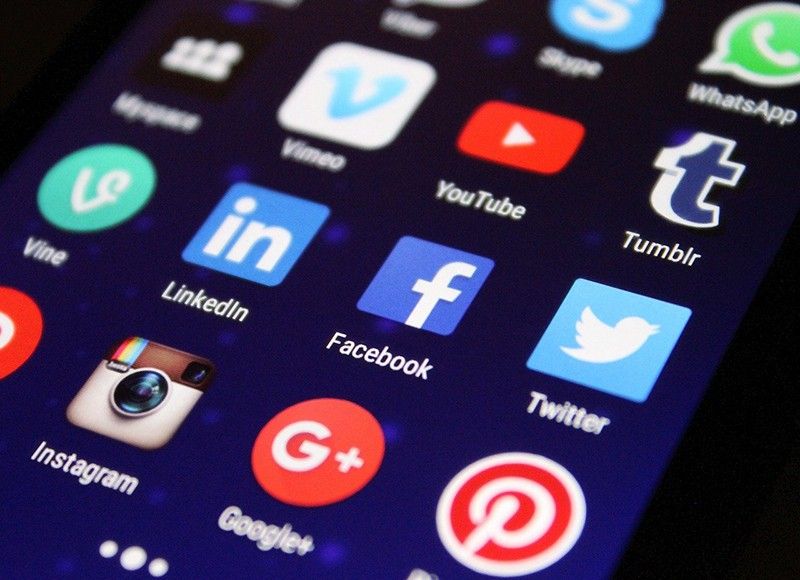 Updates on social media platforms 2021
LATEST UPDATE: January 22, 2021 - 10:55am
LOCATION:
+ Follow Story
January 22, 2021
Google threatens to block Australian users from accessing its search service unless the government changed proposed legislation to make the internet giant pay news outlets for their content.
Google Australia Managing Director Mel Silva tells a senate committee in Canberra that if the current draft media laws went ahead unchanged it would be "the worst-case scenario" and force the firm to block Australians.
"If this version of the code were to become law, it would give us no real choice but to stop making Google Search available in Australia," Silva says. — AFP
January 20, 2021
Google-owned YouTube on Tuesday confirmed it extended a ban on new video being added to US President Donald Trump's channel due to the potential for inciting violence.
The weeklong suspension of uploading or streaming live video to Trump's channel had been set to lift on the eve of President-elect Joe Biden taking the oath of office.
"In light of concerns about the ongoing potential for violence, the Donald J. Trump channel will be prevented from uploading new videos or livestreams for an additional minimum of seven days," YouTube said in response to an AFP inquiry.
"As we shared previously, comments will continue to be indefinitely disabled under videos from the channel." — AFP
January 20, 2021
Social media giants crossed a threshold in banning US President Donald Trump and an array of his supporters — and now face a quandary on defining their efforts to remain politically neutral while promoting democracy and free speech.
After the unprecedented violence in the seat of Congress, Trump was banned for inciting the rioters — on platforms including Facebook, Twitter, Google-owned YouTube and Snapchat. The alternative network Parler, which drew many Trump backers, was forced offline by Amazon's web services unit.
The bans broke new ground for internet firms but also shattered the longstanding notion that they are simply neutral platforms open for all to express any views.
"Banning Donald Trump was a crossing of a Rubicon for social media firms, and they can't go back," said Samuel Woolley, a professor and researcher with the University of Texas Center for Media Engagement.
"Up to now their biggest goal was to promote free speech, but recent events have shown they can no longer do this." — AFP
January 19, 2021
Turkey on Tuesday hits Twitter, Pinterest and Periscope with advertising bans after they failed to follow Facebook and appoint a local representative to take down contentious posts under a new media law.
Freedom of speech defenders warn the law is part of Turkish President Recep Tayyip Erdogan's attempt to control social media and stop any dissent against his government.
The social media legislation passed last year meant networks with over a million users had to appoint an envoy to handle court orders to remove offending content within 48 hours. — AFP
January 14, 2021
Twitter chief Jack Dorsey backs its ban of US President Donald Trump, but says it sets a "dangerous" precedent and represents a failure to promote healthy conversation on the platform.
"Having to ban an account has real and significant ramifications," Dorsey says in a string of tweets inviting feedback from users.
"While there are clear and obvious exceptions, I feel a ban is a failure of ours ultimately to promote healthy conversation." — AFP
January 13, 2021
WhatsApp reassures users about privacy at the Facebook-owned messaging service as people flocked to rivals Telegram and Signal following a tweak to its terms.
There was "a lot of misinformation" about an update to terms of service regarding an option to use WhatsApp to message businesses, Facebook executive Adam Mosseri, who heads Instagram, says in a tweet.
WhatsApp's new terms sparked criticism, as users outside Europe who do not accept the new conditions before February 8 will be cut off from the messaging app. — AFP
There is a lot of misinformation about the WhatsApp ToS right now. The policy update does *not* affect the privacy of your messages with friends or family in any way. The changes are related to messaging a business on WhatsApp, which is optional. https://t.co/b7szUeinKX

— Adam Mosseri ???? (@mosseri) January 12, 2021
January 12, 2021
Twitter announces it has suspended "more than 70,000 accounts" linked to the QAnon conspiracy theory following the attack on the US Capitol by a mob of President Donald Trump's supporters.
The social network began its purge Friday, shortly after it had permanently suspended Trump's account for language that could incite violence.
"Since Friday, more than 70,000 accounts have been suspended as a result of our efforts, with many instances of a single individual operating numerous accounts," Twitter says in a blog post. — AFP
January 11, 2021
Tech giants Amazon, Apple and Google have all cut ties with Parler, the social media platform popular with some conservatives, potentially leaving it without an internet home as of midnight Sunday even as its usership has recently been soaring.
The three mega-corporations have accused the platform of continuing to post messages inciting violence even after the deadly assault Wednesday on the US Capitol by supporters of President Donald Trump.
If Parler is unable to find a new hosting partner by 08H00 GMT Monday, when Amazon cuts off its services, the site will be unable to function.
A day after Twitter on Friday permanently suspended the president's main account, Parler remained the application most downloaded in the US from Apple's app store.
The social network, launched in 2018, operates much like Twitter, with profiles people can follow and "parleys" instead of tweets. Freedom of expression is its declared raison d'etre. — AFP
January 9, 2021
Twitter blocks an effort by US President Donald Trump to sidestep a freshly-enacted ban by tweeting from the official @POTUS account for the country's leader.
Shortly after Twitter permanently suspended the president's personal @realdonaldtrump account, he fired off tweets from the presidential account accusing the company of being in cahoots with the "Radical Left."
The tweets were quickly deleted.
"Using another account to try to evade a suspension is against our rules," Twitter says.
"We have taken steps to enforce this with regard to recent Tweets from the @POTUS account." — AFP
January 9, 2021
US President Donald Trump accuses Twitter of conspiring "to silence me."
January 8, 2021
Facebook has banned President Donald Trump from the platform "indefinitely" due to his efforts to incite violence at the US Capitol, chief executive Mark Zuckerberg said Thursday.
Zuckerberg said a one-day ban imposed on Trump's accounts on Facebook and Instagram was extended because of Trump's "use of our platform to incite violent insurrection against a democratically elected government."
The announcement came the day after the outgoing US leader was locked out of all major social media platforms due to his false claims about the legitimacy of his loss to President-elect Joe Biden, and for inciting the angry mob that stormed the US Capitol.
"We believe the risks of allowing the president to continue to use our service during this period are simply too great," Zuckerberg wrote on his Facebook page. — AFP
January 7, 2021
Facebook blocks US President Donald Trump from posting for 24 hours over policy violations.
January 6, 2021
US President Donald Trump orders a ban on Alipay, WeChat pay and other apps linked to Chinese companies, saying they could route user information to the government in Beijing.
The executive order is to take effect in 45 days, weeks after Trump is replaced in the White House by President-elect Joe Biden.
It also comes after previous executive orders aimed at banning TikTok, which is owned by China-based ByteDance, were derailed by court rulings indicating Trump overstepped his legal authority. — AFP