Updates on social media platforms and tech giants 2021
October 22, 2021 | 7:14am
+ Follow Story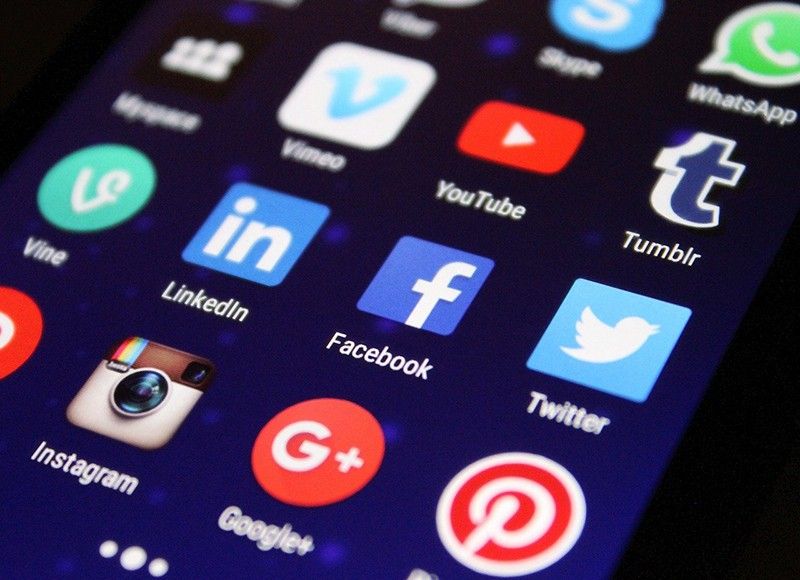 21 hours ago
Google announces it will lower a fee in its app store as pressure mounts on tech giants to loosen their grip over their online marketplaces.
The commission on subscriptions taken by Google Play will be lopped in half to 15 percent starting in January, vice president of product management Sameer Samat says in a blog post.
Currently Google gets a 30 percent cut for the first year of a subscription, then 15 percent on renewals.
Google says the new fee structure meant businesses would not have to wait for subscribers to renew — which they may or may not do — to benefit from a lower commission. — AFP
1 day ago
Facebook says it had reached an agreement with some French newspapers to pay for news shown on its users' feeds, months after Google announced a similar accord.
Facebook says the deal it struck with a group of national and regional newspapers would see it obtain licenses to publish their content. — AFP
1 day ago
Former US president Donald Trump announces plans Wednesday to launch his own social networking platform called "TRUTH Social," which is expected to begin its beta launch for "invited guests" next month.
The long-awaited platform will be owned by Trump Media & Technology Group (TMTG), which also intends to launch a subscription video on-demand service that will feature "non-woke" entertainment programming, the group said in a statement.
"I created TRUTH Social and TMTG to stand up to the tyranny of Big Tech," Trump, who was banned from Twitter and Facebook in the wake of the Capitol insurrection carried out by his supporters on January 6 this year, was quoted as saying in the statement. — AFP
1 day ago
Canadian e-commerce giant Shopify announce Wednesday a partnership with music streaming giant Spotify that will allow in-app sales of artists' merchandise.
The tie-in comes just two months after the Ottawa-based company reached a similar deal with video-sharing app TikTok.
In a statement, Shopify says musicians would be able to connect their Shopify store directly to their Spotify profile, so listeners can buy merchandise on the same Spotify page where they can find their latest music. — AFP
2 days ago
Facebook has agreed to pay up to $14 million to settle a US government lawsuit accusing the tech giant of favoring immigrant applicants for thousands of high-paying jobs, authorities announced Tuesday.
US prosecutors alleged Facebook "channeled" jobs to visa holders by avoiding advertising on its careers website, accepting only physically mailed applications for some posts, or refusing to consider US workers at all.
"Facebook is not above the law, and must comply with our nation's federal civil rights (protections)," Assistant Attorney General Kristen Clarke said in a statement.
The firm, in a statement, said it "strongly" believed it was meeting the federal government's standards, but agreed to end the litigation and "move forward". — AFP
3 days ago
Microsoft co-founder Bill Gates, whose departure from the tech giant in 2020 followed revelations of an affair with an employee 20 years before, had already been warned in 2008 over emails to a female staff member that were deemed inappropriate.
According to reporting by the Wall Street Journal that was confirmed to AFP by a Microsoft spokesperson, in 2007, Gates, then a full-time employee and president of Microsoft, flirted with a female staffer by email and invited her to meet him outside of work.
The following year, the company became aware of the emails and executives of the group told Gates that they were inappropriate and had to stop.
Gates admitted the facts and said he would not do it again, according to the Wall Street Journal. — AFP
October 18, 2021
Facebook on Monday announced plans to hire 10,000 people in the European Union to build the "metaverse", a virtual reality version of the internet that the tech giant sees as the future.
Facebook CEO Mark Zuckerberg has been a leading voice in Silicon Valley hype around the idea of the metaverse, which would blur the lines between the physical world and the digital one.
The technology might, for example, allow someone to don virtual reality glasses that make it feel as if they're face-to-face with a friend — when in fact they are thousands of miles apart and connected via the internet.
"The metaverse has the potential to help unlock access to new creative, social, and economic opportunities. And Europeans will be shaping it right from the start," Facebook said in a blog post.
The European Union hires, spread over the next five years, will include "highly specialized engineers", but the company otherwise gave few details of its plans for the new metaverse team. — AFP
October 18, 2021
Facebook on Monday announces plans to hire 10,000 people in the European Union to build the "metaverse", a virtual reality version of the internet that the tech giant sees as the future.
"As we begin the journey of bringing the metaverse to life, the need for highly specialised engineers is one of Facebook's most pressing priorities," the US company says, adding that the jobs will be created over the next five years. — AFP
October 15, 2021
Microsoft says it will shut down career-oriented social network LinkedIn in China, citing a "challenging operating environment" as Beijing tightens control over tech firms.
The US-based company will replace LinkedIn in China with an application dedicated to applying for jobs but without the networking features, according to senior vice president of engineering Mohak Shroff.
"We're... facing a significantly more challenging operating environment and greater compliance requirements in China," Shroff says in a blog post. — AFP
October 14, 2021
Facebook unveils fresh protections against online attacks on journalists, activists and celebrities as the social media giant battles a crisis over its platforms' potential harms.
The company has faced a storm of criticism and a a Senate panel hearing since a whistleblower leaked internal studies showing Facebook knew its sites could be harmful to young people's mental health.
Frances Haugen, an ex-worker at the company, alleged the leading social network put profits before the safety of its users. — AFP
October 14, 2021
Facebook unveils fresh protections Wednesday against online attacks on journalists, activists and celebrities as the social media giant battles a crisis over its platforms' potential harms.
Facebook head of safety Antigone Davis announces the new protections, writing "we do not allow bullying and harassment on our platform, but when it does happen, we act."
Facebook expands its range of banned "attacks" on public figures to include a range of sexual or degrading images of their bodies. — AFP
October 9, 2021
Facebook says users around the world again had problems accessing its services for hours due to a tweak of its system, just days after a massive outage caused in a similar fashion.
"Sincere apologies to anyone who wasn't able to access our products in the last couple of hours," a Facebook spokesperson tells AFP.
"We fixed the issue, and everything should be back to normal now."
October 8, 2021
Google says it will no longer post ads next to misinformation about climate change on its search engine or on global video-sharing platform YouTube.
The new policy for Google advertisers, publishers and YouTube creators will prohibit the platforms from helping people make money from content that "contradicts well-established scientific consensus around the existence and causes of climate change."
That includes online content referring to climate change as a hoax or a scam, or denying the world's temperature is rising and that human activity is contributing to the problem, Google says in a post.
October 8, 2021
Twitch, Amazon's popular live video streaming platform, on Thursday says hackers took advantage of a mistake in a server configuration tweak to steal data.
A massive trove of confidential Twitch data dumped on the internet included records showing top game play streamers took in millions of dollars during the past year.
The breach came as another black eye for Twitch's cyber defenses that have struggled to stop "hate raids" by software "bots" targeting streamers who are not white, male and straight. — AFP
October 7, 2021
Experts say Facebook may have hit a red line this time: evidence that it knew children using its apps were at risk of being harmed.
A day after damning testimony to US lawmakers from Facebook whistleblower Frances Haugen, the long-established barriers to regulation -- stalled legislation, free speech protections and tech's rapid advances -- were still in place.
But an insider with the company's own documents, showing that Facebook knew its tools risked worsening young people's eating disorders or suicidal thoughts, may have been a turning point. — AFP
October 7, 2021
European commissioner Thierry Breton said Wednesday that revelations by Facebook whistleblower Frances Haugen reinforced the EU's plan to regulate digital platforms.
After speaking to the US data scientist, who testified to US lawmakers on Tuesday, EU internal market boss Breton told reporters that it was "really urgent to legislate and not to weaken" Brussels' plans.
Last December, Breton proposed two draft laws known as DSA and DMA, which aim at stopping abuses by digital giants. — AFP
October 6, 2021
Facebook CEO Mark Zuckerberg hits back at claims the social media giant fuels division, harms children and needs to be regulated, saying the claim the company puts profits over safety is "just not true."
"The argument that we deliberately push content that makes people angry for profit is deeply illogical," Zuckerberg writes in a note to Facebook employees that he then posted on his account, hours after a whistleblower testified before US lawmakers.
"I don't know any tech company that sets out to build products that make people angry or depressed. The moral, business and product incentives all point in the opposite direction." — AFP
October 6, 2021
Google on Wednesday says it is tweaking widely used tools for getting around, shopping and more to let users factor climate change into daily routines.
"In all these efforts, our goal is to make the sustainable choice an easier choice," Google chief executive Sundar Pichai says while briefing journalists on the latest features.
Artificial intelligence was put to work in Google's free Maps service in the United States to show people the most fuel efficient routes to destinations even if they are not the quickest. — AFP
October 6, 2021
Facebook CEO Mark Zuckerberg hit back Tuesday at claims the social media giant fuels division, harms children and needs to be regulated, saying the claim the company puts profits over safety is "just not true."
"The argument that we deliberately push content that makes people angry for profit is deeply illogical," Zuckerberg wrote in a note to Facebook employees that he then posted on his account, hours after a whistleblower testified before US lawmakers.
"I don't know any tech company that sets out to build products that make people angry or depressed. The moral, business and product incentives all point in the opposite direction." — AFP
October 6, 2021
Telegram's founder Pavel Durov says Tuesday that the encrypted messenger app had added a "record" 70 million users in one day after Facebook was hit by a massive outage.
Telegram, a messenger site particularly popular in the former Soviet Union countries and Iran, is used both for private communications and sharing information and news.
"Yesterday Telegram experienced a record increase in user registration and activity," Durov, 36, writes on his Telegram channel.
"We welcomed over 70 million refugees from other platforms in one day." — AFP
October 5, 2021
Facebook late Monday blames a major outage across its platforms on configuration changes it made to routers that coordinate network traffic between its data centers
"This disruption to network traffic had a cascading effect on the way our data centers communicate, bringing our services to a halt," Facebook vice president of infrastructure Santosh Janardhan says in a post. — AFP
October 5, 2021
Facebook along with its Instagram and WhatsApp services began returning online Monday after a massive and lengthy outage that added to the social network's woes.
Facebook's family of apps essentially "disappeared" from the internet for several hours after a traffic routing problem that made the sites unreachable by users, according to Cloudflare, a website security company. — AFP
September 30, 2021
CNN blocks access to its Facebook page in Australia after a court ruled media companies were liable for defamatory user comments on their stories.
On Thursday, Australian users trying to navigate to CNN's Facebook page received a message that the content was restricted.
Australia's High Court upheld a ruling earlier this month that held media companies responsible for user comments on a story, opening them to potential prosecution under the country's heavy defamation laws. — AFP
September 29, 2021
Russia on Wednesday threatened to block YouTube and take other retaliatory measures, after the US video-sharing platform blocked the German-language channels of state broadcaster RT.
Moscow has recently been ramping up pressure on foreign tech giants as it seeks greater control over content available online to its domestic audience.
At the same time, it has launched a series of efforts to broaden its influence abroad, especially with RT — formerly known as Russia Today — which operates broadcasters and websites in multiple languages.
YouTube on Tuesday told German media that it had issued a warning to RT for violating its coronavirus disinformation guidelines and then shuttered two channels for breaching user terms. — AFP
September 27, 2021
Facebook said Monday that it is suspending development of a version of its Instagram photo-sharing app for children aged under 13, after widespread criticism of the plan.
Instagram chief Adam Mosseri complained that the project, which would have created a parentally-supervised version of the app for youngsters, had been widely misunderstood.
"We started this project to address an important problem seen across our industry: kids are getting phones younger and younger, misrepresenting their age, and downloading apps that are meant for those 13 or older," he said in a statement.
"We firmly believe that it's better for parents to have the option to give their children access to a version of Instagram that is designed for them — where parents can supervise and control their experience — than relying on an app's ability to verify the age of kids who are too young to have an ID," he added. — AFP
September 27, 2021
Encrypted instant messaging app Signal was hit by an outage late Sunday that interrupted services on the platform.
"Signal is currently down, due to a hosting outage affecting parts of our service," the company said on Twitter. "We're working on bringing it back up."
Internet outage monitor DownDetector said users began reporting network problems at 11:05 pm Eastern Standard Time (0305 GMT). — AFP
September 24, 2021
Twitter begins allowing high-profile users to get tips in bitcoin as the network steps up its wooing of the content creators essential to drawing crowds online.
"We want Twitter to be the best place for creators to have conversations with their fans, and to monetize their audience, all in the way that works best for them," product lead Esther Crawford tells reporters.
The platforms says it does not take a cut of the bitcoin tips. — AFP
September 23, 2021
The European Union on Thursday said it will impose a universal charger for smartphones, setting up a clash with Apple and its widely used iPhone connector cable.
The European Commission believes a standard cable for all devices will cut back on electronic waste, but Apple says a one-size fits all charger will stop innovation and create more pollution.
The EU is a massive market of 450 million people, and the imposition of the USB-C as a cable standard could have a decisive effect on the global smartphone market.
"European consumers have been frustrated long enough about incompatible chargers piling up in their drawers," said EU executive vice president Margrethe Vestager in a statement.
"We gave industry plenty of time to come up with their own solutions, now time is ripe for legislative action for a common charger," she said. — AFP
September 22, 2021
Facebook fires back after a series of withering Wall Street Journal reports that the company failed to keep users safe, with the social media giant noting an increase in staff and spending on battling abuses.
The company has been under relentless pressure to guard against being a platform where misinformation and hate can spread, while at the same time remain a forum for people to speak freely. It has struggled to respond.
A series of recent Wall Street Journal reports said the company knew its Instagram photo sharing tool was hurting teenage girls' mental health, and that its moderation system had a double standard allowing VIPs to skirt rules. — AFP
September 18, 2021
Apple removes an opposition strategic voting app from its online marketplace under pressure from Russian authorities, including threats to arrest local staff of the tech giant, a source familiar with the company's decision tells AFP.
Allies of jailed critic Alexei Navalny accused Apple and Google of "censorship" after they said a "Smart Voting" app advising supporters on how to vote out Kremlin allies had been removed from the companies' app stores.
However, the source says Apple employees faced mounting "bullying tactics and threats to arrest" at the start of a three-day parliamentary election in Russia.
September 18, 2021
The global dominance of tech giants serves as a convenient online chokepoint for authoritarian governments to crack down on dissent or rig elections, critics of Apple and Google say.
The companies were facing international outrage after pulling a Russian opposition voting app off their online marketplaces in response to authorities' escalating pressure, including arrest threats.
Google and Apple, whose operating systems run on 99% of the world's smartphones, have a stranglehold on the markets for the applications that allow users to do everything from watch movies to hail a ride. — AFP
September 17, 2021
Facebook says Thursday that it has deleted the accounts, pages and groups linked to virus conspiracy theorists, anti-vaxxers and anti-maskers in Germany who are vocal opponents of government restrictions to control the coronavirus pandemic.
With just 10 days to go before Germany's parliamentary elections — where the handling of the pandemic by Angela Merkel's government will come under scrutiny — Facebook says it had "removed a network of Facebook and Instagram accounts" linked to the so-called "Querdenker" or Lateral Thinker movement.
The pages posted "harmful health misinformation, hate speech and incitement to violence", the social media giant says in a statement. — AFP
September 16, 2021
Employees of Russian online retailer Wildberries have launched a work-to-rule strike, denouncing a drop in wages at the company run by the country's richest woman, Tatyana Bakalchuk.
In a petition published on Wednesday, employees announced the start of work-to-rule action in the group's network across several regions, meaning they will do no more than the minimum required by their contract until their demands are met.
By Thursday afternoon, the petition was close to reaching its target of 2,500 signatures.
"Until we receive clarification or a positive outcome of the problematic questions we commit to carrying out the necessary minimum of work," the workers said in the petition.
The petition said that the introduction of a new payment system over the summer resulted in workers losing up to 40,000 rubles ($550) of their monthly wage. — AFP
September 15, 2021
Instagram defends itself against a report that the social network harms the mental health of young girls, saying it plans to play down posts promoting myths about beautiful bodies.
Instagram head of public policy Karina Newton pushed back against a Wall Street Journal report that cited Facebook research as showing its photo-centric Instagram service takes a toll on teenagers, especially girls.
"The research on the effects of social media on people's well-being is mixed, and our own research mirrors external research," Newton said in the post. — AFP
September 14, 2021
Facebook exempts certain celebrities, politicians and other high-profile users from some its own rules for posts as part of a program launched as a quality-control mechanism, the Wall Street Journal reported on Monday.
The program, referred to as "cross check" or "XCheck," shields millions of elite users from rules that Facebook claims to apply equally at the social network, according to a report citing internal documents.
Facebook spokesman Andy Stone in a series of tweets defended the program, but noted the social media giant is aware its enforcement of rules is "not perfect". — AFP
September 8, 2021
China's recent clampdowns on a range of industries including tech firms and the education sector will not detract from its goal of opening up the economy, state media said Wednesday, as Beijing rushes to reassure rattled investors.
Sweeping regulatory changes over the past months have targeted everything from monopolistic behaviour to data security, rattling share prices and wiping billions off companies' valuations.
Authorities have ordered some of China's biggest tech firms to stop "disorderly expansion", scuppered the bumper listing of financial giant Ant group, and launched a series of antitrust and cybersecurity probes.
A fresh push by President Xi Jinping targeting the country's uber-rich and calling for "common prosperity" has added fire to public debate, as have moves to tighten oversight of pop culture.
But a widely shared article by a well-known blogger calling the clampdowns a "profound revolution" has prompted a scramble by public figures and state media to counter growing fears that the changes amount to a second Cultural Revolution. — AFP
September 4, 2021
Apple announces it is delaying the rollout of its controversial new anti-child pornography tools, following criticism that the feature would undermine user privacy.
The Silicon Valley giant said last month that iPhones and iPads would soon start detecting images containing child sexual abuse and reporting them as they are uploaded to its online storage in the United States.
However, digital rights organizations quickly noted that the tweaks to Apple's operating systems create a potential "backdoor" into gadgets that could be exploited by governments or other groups. — AFP
September 4, 2021
Facebook says it disabled its topic recommendation feature after it mistook Black men for "primates" in video at the social network.
A Facebook spokesperson called it a "clearly unacceptable error" and said the recommendation software involve was taken offline.
"We apologize to anyone who may have seen these offensive recommendations," Facebook says in response to an AFP inquiry.
September 3, 2021
Apple has unveiled major changes to its app store after years of criticism, as the Silicon Valley colossus tries to stave off a deeper, swelling effort to regulate Big Tech, experts said Thursday.
In a matter of days the company has announced long-demanded concessions after seeing investigations, lawsuits and rules pile up against what critics call an abuse of global dominance by Apple and other big firms.
"Looks like a preemptive move - getting out in front of possible DOJ (US government) action", tweeted CNBC contributor Lawrence McDonald, after news Wednesday that certain companies would be allowed to bypass some App Store control and charges. — AFP
September 2, 2021
Twitter launches a long-promised "Super Follows" feature that lets creators sell subscriptions for access to special content.
The move came as Twitter strives to be a preferred online venue for clickable stars and to boost its own income in ways that don't clutter the platform up with ads or promotions.
Influencers like makeup artists or sports experts will be able to offer "behind the scenes" content, early access or other perks to their subscribers for a fee ranging from $3-$10 per month. — AFP
September 2, 2021
Social media giant Facebook will invest $1.5 million in Argentine media to train journalists and promote online development, a first in Latin America.
The agreement signed last week with almost 150 media outlets will allow 3,000 journalists to be trained, while also helping Facebook develop commercial agreements.
It's part of the "Facebook Journalism Project" that involves collaboration with media all over the world. — AFP
September 2, 2021
Twitter on Wednesday launches a long-promised "Super Follows" feature that lets creators sell subscriptions for access to special content.
The move comes as Twitter strives to be a preferred online venue for clickable stars and to boost its own income in ways that don't clutter the platform up with ads or promotions.
Influencers like makeup artists or sports experts will be able to offer "behind the scenes" content, early access or other perks to their subscribers for a fee ranging from $3-$10 per month. — AFP
August 31, 2021
South Korean MPs were expected to ban Apple and Google from forcing app developers to use the tech giants' payment systems on Tuesday, effectively declaring their lucrative App Store and Play Store monopolies illegal.
A bill set for a vote in the national assembly would make the South the first major economy to pass legislation on the issue, in a move that could set a precedent for other jurisdictions around the world.
In the United States three senators this month introduced a bill to loosen the tech firms' grip on their stores, while in Europe lawmakers are debating legislation that could force Apple to bring in alternatives to the App Store.
The South Korean measure comes as Apple and Google face global criticism for charging up to 30 percent commission on app sales and requiring their own payment systems be used that collect a share of the transactions.
The Korean law — locally dubbed the "Anti-Google Law" — will offer users a choice of app payment providers, allowing them to bypass charges set by the store owner. — AFP
August 29, 2021
Porn stars, sex workers and others in adult entertainment were taking a closer look at cryptocurrency payments in the wake of a series of troubles with the mainstream financial system, potentially propelling digital currencies into wider use.
The latest problem came earlier this month when OnlyFans announced it would ban sexually explicit content on the sex-friendly creator site, only to reverse course days later following a backlash.
Nonetheless, the drama could accelerate a move to cyptocurrency to allow anonymous payments to performers outside the banking system.
With stricter rules from payment processors and the recent issues with OnlyFans, "it's obvious crypto will be the solution," said British performer Adreena Winters, who is also a brand ambassador for an upcoming crypto-friendly adult content marketplace.
"Porn has frequently been the factor for new concepts taking off, be it VHS, online credit card payments and even the internet, so I don't think it's surprising that porn will be what eventually get crypto to become mainstream." — AFP
August 26, 2021
YouTube says Wednesday it has removed more than one million videos with "dangerous coronavirus misinformation" since the start of the Covid-19 pandemic.
The statement by the Google-owned video platform comes as social media platforms are under fire from political leaders for failing to stem the spread of false and harmful misinformation and disinformation about the virus and other topics.
YouTube says in a blog post it relies on "expert consensus from health organizations," including the US Centers for Disease Control and the World Health Organization, but noted that, in some cases, "misinformation is less clear-cut" as new facts emerge. — AFP
August 24, 2021
Some 38 million records stored on a Microsoft service, including private information, were mistakenly left exposed this year, security firm UpGuard said Monday.
The data, including names, addresses, financial information and COVID-19 vaccination statuses, was made vulnerable — but not compromised — before the problem was resolved, according to the digital security company's investigation.
Among the 47 affected organizations were American Airlines, Ford, JB Hunt and public agencies such as the Maryland Department of Health and New York City's public transit system.
They all used a Microsoft product called Power Apps, which allows for the creation of websites and mobile apps to interact with the public.
The service's default software configuration setting meant the data of the affected organizations was left without protection up until June 2021, according to UpGuard.
"As a result of this research project, Microsoft has since made changes to Power Apps portals," the report said. — AFP
August 20, 2021
US regulators Thursday filed a new lawsuit accusing Facebook of maintaining an illegal monopoly in social networking, reviving the case two months after it was dismissed by a federal judge.
In the amended complaint, the Federal Trade Commission said Facebook's dominance "is protected by high barriers to entry," and that "even an entrant with a superior product cannot succeed against the overwhelming network effects enjoyed by an incumbent personal social network."
The lawsuit filed in federal court in the US capital said Facebook used "anticompetitive acquisitions" of potential rivals such as Instagram and WhatsApp to protect its dominance. — AFP
August 18, 2021
Twitter on Tuesday announces a new feature to allow users to flag content that could contain misinformation, a scourge that has only grown during the pandemic.
"We're testing a feature for you to report Tweets that seem misleading - as you see them," the social network says from its safety and security account.
Starting Tuesday, a button would be visible to some users from the United States, South Korea and Australia to choose "it's misleading" after clicking "report tweet." — AFP
August 18, 2021
Facebook says Tuesday it is blocking WhatsApp accounts linked to the Taliban after the radical Islamic group seized control of Afghanistan and sought to use the messaging service to help it govern.
"The Taliban is sanctioned as a terrorist organization under US law and we have banned them from our services under our Dangerous Organization policies," a Facebook spokesperson tells AFP.
The Facebook move shut down a WhatsApp hotline the Taliban had set up to receive complaints about violence and looting, according to the Financial Times. — AFP
August 13, 2021
The jailed de facto leader of the giant Samsung group Lee Jae-yong walks free from prison on parole on Friday.
Lee Jae-yong bows to waiting reporters outside a detention centre south of Seoul and tells them: "I have caused too much concern to the people. I'm really sorry," before he was driven away in a black limousine. — AFP
August 13, 2021
TikTok becomes the latest tech company Thursday to announce tighter protections for teenagers as social media platforms come under increased scrutiny over their privacy safeguards.
The short video-sharing app will roll out a number of features in the coming months, including a default curb for 16 and 17-year-olds on in-app messaging unless it is switched to a different setting.
Under 16s will see a pop-up message when they publish their first video, asking them to choose who can watch.— AFP
August 11, 2021
TikTok was the world's most downloaded app last year, overtaking Facebook and its messaging platforms, market tracker App Annie says Tuesday.
The Chinese-owned video app surged in popularity despite efforts by former president Donald Trump to ban it or force a sale to US-based investors, according to the research firm.
TikTok, owned by China-based ByteDance, is believed to have one billion users worldwide including more than 100 million in the United States, and its short-form videos are especially popular with young smartphone users. — AFP
August 10, 2021
US online retail giant Amazon pledged Tuesday to directly compensate customers harmed or injured by faulty goods bought from independent sellers on its platform.
The company said that from September 1 it will pay out on personal injury or property damage claims of up to $1,000 for defective products sold through Amazon.com -- which accounts for 80 percent of cases.
Amazon said in a statement on its website that it might pay out higher amounts if the vendor fails to respond to claims or rejects a claim that Amazon deems valid.
The announcement by comes almost a month after the federal US Consumer Product Safety Commission (CPSC) sued Amazon in a bid to force the company to take responsibility for the recall of dangerous products sold on its platform.
Among the products deemed to potentially be putting customers at risk of injury or death were 24,000 faulty carbon monoxide detectors and 400,000 hair dryers sold without sufficient protection against electrocution. — AFP
July 29, 2021
Facebook on Wednesday reported its profit doubled in the recently ended quarter as digital advertising surged, but warned of cooler growth in the months ahead in an update which sent its shares sinking.
Profit jumped to $10.4 billion on revenue of $29 billion, a 56 percent increase from last year, mainly from a jump in ad revenues, Facebook said in its second quarter report.
The number of people using the social network monthly climbed to 2.9 billion, a year-over-year gain of seven percent. And some 3.5 billion people used at least one of the company's apps including Instagram, WhatsApp and Messenger.
"We had a strong quarter as we continue to help businesses grow and people stay connected," Facebook chief executive Mark Zuckerberg said in an earnings release.
However, Facebook shares slipped some four percent as the tech giant warned that growth was expected to slow due to regulatory actions and a tweak to the Apple iPhone operating software that could hurt its ad targeting. — AFP
July 27, 2021
Instagram on Tuesday introduces changes designed to keep young users safer by making them harder to find at the image-centric social network.
Tweaks rolling out to Instagram in Australia, Britain, France, Japan and the United States include software designed to spot "suspicious behavior" by adults trying to connect with underage users.
"Wherever we can, we want to stop young people from hearing from adults they don't know, or that they don't want to hear from," the Facebook-owned service says in a blog post. — AFP
July 27, 2021
Facebook says it was combining specialists from across its hardware, gaming and virtual reality units to build an immersive digital world known as the "metaverse."
The "metaverse," a term coined by sci-fi writer Neal Stephenson, refers to a shared online world in which multiple users can hang out, spend money, consume media and potentially even work.
The project is seen as central to Facebook's future by CEO Mark Zuckerberg. — AFP
July 22, 2021
Dutch data protection authorities issue a 750,000-euro fine against TikTok on Thursday, saying the social media service violated the privacy of young children in the Netherlands.
The Dutch Data Protection Authority noted that TikTok's app installation information was in English and was not readily understood by young Dutch children.
"By not offering their privacy statement in Dutch, TikTok failed to provide an adequate explanation of how the app collects, processes and uses personal data," a DPA statement says. — AFP
July 19, 2021
An Israeli firm accused of supplying spyware to governments has been linked to a list of 50,000 smartphone numbers, including those of activists, journalists, business executives and politicians around the world, according to reports Sunday.
Israel's NSO Group and its Pegasus malware have been in the headlines since at least 2016, when researchers accused it of helping spy on a dissident in the United Arab Emirates.
Sunday's revelations raise privacy and rights concerns, and reveal the far-reaching extent to which the private Israeli company's software may be being misused by its clients internationally.
The extent of the use of Pegasus was reported by The Washington Post, the Guardian, Le Monde and other news outlets who collaborated on an investigation into a data leak. — AFP
July 17, 2021
Facebook rejects criticism by US President Joe Biden that social media misinformation is killing people, saying its efforts to get facts out are actually saving lives.
"We will not be distracted by accusations which aren't supported by the facts," Facebook says of Biden's barb.
More than two billion people have viewed authoritative information about COVID-19 and vaccines on Facebook, which is more than any other place on the internet, according to the leading social network. — AFP
July 16, 2021
Facebook-owned messaging service WhatsApp announces the launch of a trial aimed at freeing its users from smartphones.
In a blog post on Wednesday, Facebook engineers said the new feature would allow for the hugely popular service be used on multiple "non-phone" devices without needing to connect to the smartphone app.
"With this new capability, you can now use WhatsApp on your phone and up to four other non-phone devices simultaneously - even if your phone battery is dead," the blog post said. — AFP
July 6, 2021
Hong Kong's leader on Tuesday brushed off a warning by major tech companies including Google, Facebook and Twitter that they may quit the financial hub if authorities push ahead with a new privacy law.
City authorities have unveiled plans to pass a new law targeting "doxxing" -- the act of publishing someone's private details online so they can be harassed by others.
But the broad wording of the proposed legislation has spooked major tech companies who fear they could be held liable and their employees prosecuted for users' content.
They detailed their concerns in a letter sent to Hong Kong's government by the Asia Internet Coalition which includes tech giants such as Google, Facebook, Twitter, LinkedIn and Apple.
"Introducing sanctions aimed at individuals is not aligned with global norms and trends," the letter, which was dated 25 June but made public this week, warned.
"The only way to avoid these sanctions for technology companies would be to refrain from investing and offering their services in Hong Kong, thereby depriving Hong Kong businesses and consumers, whilst also creating new barriers to trade," it added.
Asked about the warning on Tuesday, the city's chief executive Carrie Lam dismissed those concerns.
"We are targeting illegal doxxing and empowering the privacy commissioners to investigate and carry out operations, that's it," she told reporters.
Lam likened the new data privacy powers to a national security law that Beijing imposed on Hong Kong last year to stamp out dissent after huge and often violent democracy protests in 2019.
Lam said that security law had been "slandered and defamed".
"It's the same case for the privacy law," she concluded. — AFP
July 3, 2021
A Facebook test of pop-up boxes asking people whether they think friends are becoming extremists raises concerns among US conservatives who felt their voices might be stifled.
Facebook spokesman Andy Stone said in a Twitter exchange that the alerts sprang from an initiative at the social network to combat violent extremism and dangerous organizations.
"Redirect Initiative" features are intended to route people using hate- or violence-related search terms toward resources, education or outreach groups aimed at more harmonious outcomes, according to Facebook. — AFP
June 23, 2021
A prominent Muslim Bangladeshi cleric with a huge online following has issued a fatwa against people using Facebook's "haha" emoji to mock people.
Ahmadullah, who uses one name, has more than three million followers on Facebook and YouTube. He regularly appears on television shows to discuss religious issues in the Muslim-majority country.
On Saturday he posted a three-minute video in which he discussed the mocking of people on Facebook and issued a fatwa, an Islamic edict, explaining how it is "totally haram (forbidden)" for Muslims.
"Nowadays we use Facebook's haha emojis to mock people," Ahmadullah said in the video, which has since been viewed more than two million times. — AFP
June 22, 2021
The EU launches a wide-ranging antitrust probe against Google Tuesday over concerns that it is using its technology to keep out rivals in the lucrative online advertising market.
The case opens yet another front by the European Commission against the search engine giant, which has already received eight billion euros ($9 billion) in fines for its anti-competitive practices.
The investigation will "assess whether Google has violated EU competition rules by favouring its own online display advertising technology services", a statement from the EU executive says. — AFP
June 18, 2021
A major online outage that hit bank and airline websites on both sides of the Pacific was not caused by a cyberattack, the tech provider responsible said Friday.
In a statement, US-based Akamai said around 500 of its customers were briefly knocked offline on Thursday because of a problem with one of its online security products.
The outage hit American, Delta, United and Southwest Airlines and most of Australia's major banks, leaving customers unable to access websites and mobile apps.
Akamai said the problem was resolved in just over four hours, although most websites experienced problems for around an hour.
"The issue was not caused by a system update or a cyberattack," Akamai said, adding the issue had been narrowed down to a data routing problem that had now been fixed. — AFP
June 16, 2021
Before the pandemic, Herlanlly Rodriguez worked as a manicurist. Today she is part of Mexico's new generation of social media stars and millennial influencers whose lives were transformed by confinement.
When the 23-year-old found herself out of work because of the economic slump triggered by the coronavirus, she began posting satirical videos on TikTok taking aim at machismo.
"In the beginning I just wanted a distraction," said Rodriguez, who is known as Herly on digital platforms, where she has 1.2 million followers on TikTok alone.
Suddenly thousands of people started interacting with her thanks to her performance as "Tomas, the incredulous" poking fun at men to highlight issues including homophobia and gender violence in Mexico. ?— AFP
June 10, 2021
Facebook on Wednesday confirmed it is working on a smartwatch that might one day connect with augmented reality glasses being developed by the leading social network.
Facebook Reality Labs is investing in ways to make AR glasses more useful, unit head Andrew "Boz" Bosworth said in a tweet responding to a Verge report that the social network is aiming to unveil a smartwatch next year.
Smartwatch features will include cameras, and it will integrate with Facebook apps such as image-centric social network Instagram, according to the Verge.
"We've said we want AR glasses to be truly useful — we're investing in technologies across the board that will make that interaction feel more natural and intuitive," Bosworth tweeted.
He cautioned that research doesn't always result in a finished product. — AFP
June 7, 2021
A Chinese shopping app has been blocked on social media after a post on the anniversary of the deadly Tiananmen Square crackdown of 1989, as Beijing's censorship kicked into gear around the sensitive date.
The Weibo page of Xiaohongshu, a Pinterest-like platform where users share travel and shopping tips, published a post on June 4 saying, "Tell me loudly, today's date is....!" according to screenshots circulating online.
The date was the 32nd anniversary of the crackdown. But it was uncertain if the post referred to Tiananmen, as the company regularly makes similar statements on Friday ushering in the weekend.
The Tencent- and Alibaba-backed app's Weibo page remained unavailable on Monday, four days after the post, and was replaced with a notice saying it had been taken down after "being reported for violating laws and regulations."
The Tiananmen Square crackdown is highly sensitive to China's Communist leadership. — AFP
June 5, 2021
Telecoms operators in Nigeria restrict Twitter, a day after the government announced its indefinite suspension for activities "capable of undermining Nigeria's corporate existence".
International human rights groups have already condemned the move.
The suspension in Africa's most populous country came two days after the social media giant deleted a tweet from President Muhammadu Buhari's account for violating its rules. — AFP
June 5, 2021
Facebook bans former US president Donald Trump for two years, saying he deserved the maximum punishment for violating platform rules over a deadly attack by his supporters on the US Capitol.
The punishment will be effective from January 7, when Trump was booted off the social media giant, and comes after Facebook's independent oversight board said the indefinite ban imposed initially should be reviewed.
"Given the gravity of the circumstances that led to Mr. Trump's suspension, we believe his actions constituted a severe violation of our rules which merit the highest penalty available under the new enforcement protocols," Facebook vice president of global affairs Nick Clegg says in a post. — AFP
June 4, 2021
Facebook plans to eliminate an exemption for politicians that allows them to post content deemed deceptive or abusive, and will hold them to the same standards as other users, news website The Verge reports.
The controversial exemption, given to politicians under the auspices of their posts being newsworthy, could end as soon as this week on the leading social network, the news site says.
— AFP
May 26, 2021
WhatsApp has launched legal action to stop India enforcing new social media rules that would break its privacy guarantees, the messaging platform tells AFP.
The regulations, which took effect the same day, come at a time of growing tensions between social media giants and the Indian government, which has demanded tech companies remove content critical of Prime Minister Narendra Modi.
WhatsApp tells AFP it had filed a case in the Delhi High Court.
May 25, 2021
Germany's antitrust regulator says it has opened an investigation into Google over anti-competitive practices, wielding a new law that has already been used to scrutinise other US tech giants.
The Federal Cartel Office will investigate European units of Google in Germany and Ireland, as well as and its parent company, Alphabet, in California, it says in a statement.
The investigation has an "outstanding cross-market significance" due to the breadth of Google's digital products, Cartel office head Andreas Mundt says. — AFP
May 20, 2021
The boss of the Chinese company behind viral video platform TikTok says Thursday he will leave the role because he lacks managerial skills and preferred "reading and daydreaming" to running the tech giant.
Beijing has tightened the screws on China's booming tech sector, levying fines — including on Bytedance last month — for allegedly flouting monopoly rules, and issuing stark warnings to the coterie of billionaire digital bosses about their responsibilities to society.
Zhang Yiming, the billionaire co-founder of Bytedance — which created the popular short video TikTok app — says he will step down as CEO and transition to a new role by the end of the year focusing on "long-term strategy". — AFP
May 18, 2021
Argentina has ordered Facebook to suspend its data use policy allowing it to collect information from users of its WhatsApp messaging app, the government announces.
The suspension will last at least six months and aims to prevent "the abuse of a dominant position," says a resolution published in the official bulletin.
In the meantime, the national agency that protects personal data and access to public information will lead an investigation into Facebook's plans. — AFP
May 11, 2021
Apple was facing Tuesday possible further court action over its App Store after it was accused of "overcharging" millions of app-purchasers in the UK.
The claim, filed by digital economy expert Rachael Kent but not yet given the greenlight by Britain's Competition Appeal Tribunal, calls on the US technology giant to repay customers.
As many as 19.6 million UK users could be eligible for compensation totalling up to £1.5 billion ($2.1 billion, 1.7 billion euros), the file claims. — AFP
May 7, 2021
Twitter begins letting some users add virtual tip jars to accounts so people can support their tweets by tossing in money.
A limited number of users around the world who tweet in English can add a "Tip Jar" feature to their profiles, according to Twitter senior product manager Esther Crawford.
The group included creators, journalists, experts, and non-profits. — AFP
May 7, 2021
Twitter confirms that it pulled the plug on several accounts trying to skirt its ban on former president Donald Trump by promoting his blog posts.
The ex-president launched a page on his website earlier this week promising comment "straight from the desk of Donald J Trump."
The page was made public just before Facebook's independent oversight board on Wednesday upheld the platform's ban on Trump. — AFP
May 7, 2021
Facebook's top executives set up an independent oversight board to avoid having to make tough decisions about explosive content -- but the panel's first major ruling on Donald Trump sent the ball right back into Mark Zuckerberg's court.
The panel on Wednesday opted to uphold the ban on the former US president's use of the leading social media network, saying Facebook was right to oust him, but sidestepped an overall decision on whether he will ever be allowed back.
It gave the company six months to justify why his ban should be permanent -- leaving a grenade in Zuckerberg's lap on the issue of free speech, and spotlighting weaknesses in the platform's plan for self-regulation.
"Facebook didn't want to make the decision because it's politically loaded," said Hany Farid, a professor at the University of California, Berkeley and dean of its School of Information.
"So they kick it down to the oversight committee and the oversight committee says, 'We don't want this, you decide'," he noted, adding that the board had "punted on the hard question" of Trump's long-term access to Facebook. — AFP
May 5, 2021
Facebook's Workplace business software has grown by about 40 percent in a year to reach seven million paying subscribers as the pandemic accelerated a remote work trend, the company says Tuesday.
The service, which companies can use as an internal social network to communicate with employees, still trails behind top rivals like Teams which Microsoft says now has some 145 million daily active users.
"We built Workplace as an internal version of Facebook to run our own company, and it was so useful we started letting other organizations use it too," Facebook chief Mark Zuckerberg says in a post. — AFP
Interesting milestone: Workplace, our business communication tool, has hit 7 million paid subscribers -- a 40% increase...

Posted by Mark Zuckerberg on Tuesday, 4 May 2021
April 29, 2021
Apple and Facebook delivered blockbuster profits on Wednesday in the latest sign of Big Tech's strength as the sector faces scrutiny for its growing dominance during the pandemic.
The two Silicon Valley giants reported profits that essentially doubled, with Apple earning more than $23.6 billion and Facebook some $9.5 billion in the first three months of the year.
Apple was lifted by strong gains in sales of iPhones and assorted products and services, while Facebook saw robust increases in digital advertising, reflecting people's rising internet usage during the ongoing pandemic. — AFP
April 27, 2021
Russia has imposed a $12.1-million fine on Apple for "abusing" its dominant position in the market by giving preference to its own applications, a government regulator said on Tuesday.
"Apple was found to have abused its dominant position in the iOS distribution market... which resulted in a competitive advantage for its own products," the Federal Anti-Monopoly Service said in a statement announcing the fine of more than 906 million rubles. — AFP
April 26, 2021
Facebook removes Australian member of parliament Craig Kelly's page for repeatedly peddling pandemic misinformation, the social media giant says Monday.
Facebook says it removed his popular page permanently after "repeated violations" of its policies.
"We don't allow anyone, including elected officials, to share misinformation about Covid-19 that could lead to imminent physical harm or Covid-19 vaccines that have been debunked by public health experts," a spokesperson says in a statement. — AFP
April 25, 2021
An update to the software powering some billion iPhones around the world kicks in Monday with an enhanced privacy feature critics fear will roil the internet advertising world.
Apple will begin requiring app makers to tell users what tracking information they want to gather and get permission to do so, displaying what have been referred to as "privacy nutrition labels."
The move by Apple, which has been in the works for months, has sparked a major rift with Facebook and other tech rivals and could have major implications for data privacy and the mobile ecosystem.
Digital ads are the lifeblood of internet giants such as Google and Facebook, and are credited with paying for the cornucopia of free online content and services.
An update to the iOS software that powers iPhone, iPad, and iPod devices brings with it an "App Tracking Transparency framework" that stops apps from tracking users or accessing device identifying information without permission. — AFP
April 23, 2021
Facebook says it would emphasize user feedback when prioritizing posts on the leading social network, the latest move to quell concerns over its algorithms.
The California giant says it would add weight to surveys asking users if certain messages are "worth your time" as part of its ranking process for its main news feeds.
"Our algorithm uses thousands of signals to rank posts for your News Feed with this goal in mind," says a blog post from Aastha Gupta, Facebook product management director. — AFP
April 21, 2021
Apple is adding a subscription option to its pioneering podcasting service, evidently moving to fend off fast-growing rival Spotify.
Beginning in May, podcast fans around the world will be able to sign up for subscriptions for perks such as ad-free listening or exclusive content from creators, the tech giant said during a streamed media event Tuesday.
"Now, you can help your favorite podcasters build their business and fuel their creativity," Apple chief Tim Cook said during a presentation from the company's headquarters in Silicon Valley. — AFP
April 15, 2021
Twitter says Wednesday it was launching an initiative on "responsible machine learning" that will include reviews of algorithmic fairness on the social media platform.
The California messaging service says the plan aims to offer more transparency in its artificial intelligence and tackle "the potential harmful effects of algorithmic decisions."
"Responsible technological use includes studying the effects it can have over time," says a blog post by Jutta Williams and Rumman Chowdhury of Twitter's ethics and transparency team. — AFP
April 14, 2021
Facebook's independent Oversight Board announces Tuesday it would start accepting requests to remove "harmful content" that users believe has been wrongly allowed to remain on the leading social network.
The move has the potential to vastly expand the work of the so-called "supreme court" of Facebook, which up to now had been tasked with reviewing instances of whether content was improperly taken down from Facebook or Instagram.
The Oversight Board, set up by Facebook to deal with contentious questions of content moderation, began operating last year and issued its first rulings in January. The decisions, which can overrule Facebook management, are binding. — AFP
April 12, 2021
Technology giant Microsoft is in advanced discussions to buy the US group Nuance Communications, which specializes in artificial intelligence, for $16 billion, according to media reports Sunday.
The deal could be announced Monday, CNBC reported, citing a source close to the case.
According to the source, Microsoft made an initial offer in December and is willing to pay $56 per share for Nuance, which represents a premium of 23 percent compared to the group's closing stock price on Friday. — AFP
April 8, 2021
Social media giant Twitter says it has launched an emoji to spotlight the "#MilkTeaAlliance" online protest movement that has forged links between pro-democracy activists across Asia.
The alliance -- named for the shared love of sugary tea drinks across Hong Kong, Thailand and Taiwan -- emerged last year in an expression of cross-border solidarity and shared fear of authoritarian China.
The campaign gained steam at a time when Hong Kong was emerging from months of pro-democracy protests and urban youth in Bangkok and other Thai cities were beginning their own street confrontations with authorities, demanding reform to the country's military-drafted constitution and other rights. — AFP
April 8, 2021
Facebook launches an experimental online forum called Hotline, an attempt by the social media giant to keep up with the live audio trend made popular by the likes of Clubhouse.
Social media stalwarts are scrambling to prevent users from being lured away by audio-only online rivals.
The Facebook application is essentially a spin on Reddit's Ask Me Anything sessions and Clubhouse, the audio-only social media sensation launched a year ago which has boomed during the pandemic. — AFP
March 20, 2021
Twitter will appoint a local representative in Turkey under a contentious social media law that allows authorities to remove content from platforms, a government official says.
Turkey's new social media regulations entered into force in October after being passed in parliament by President Recep Tayyip Erdogan's ruling party.
They require platforms with more than one million unique daily users to appoint representatives who can handle court orders to take down offending content within 48 hours. — AFP
March 18, 2021
Google will invest more than $7 billion in the United States this year and create thousands of jobs, the tech giant's CEO said Thursday.
"We plan to invest over $7 billion in offices and data centers across the US and create at least 10,000 new full-time Google jobs in the US this year," Sundar Pichai said in a statement. — AFP
March 17, 2021
France's data privacy watchdog said Wednesday that it had opened an investigation into Clubhouse, the US audio chat app that has become a social media hit.
The inquiry will seek to determine if European data protection rules apply to the app's parent company, Alpha Exploration, the CNIL said in a statement, adding that it could take punitive measures if Clubhouse does not respect the legislation.
The EU's General Data Protection Regulation (GDPR), implemented in 2018, sets controls in particular on the transfer of private data outside the bloc.
Clubhouse offers digital "rooms" where members can start conversations or drop into ongoing chats that can range from just a few participants to thousands of people. — AFP
March 11, 2021
Facebook has decided to halt its efforts to build a trans-Pacific undersea cable that would have connected California and Hong Kong, due to tensions between the United States and China.
"Due to ongoing concerns from the US government about direct communication links between the United States and Hong Kong, we have decided to withdraw our FCC application," a Facebook spokesperson told AFP on Wednesday, referring to the Federal Communications Commission.
"We look forward to working with all the parties to reconfigure the system to meet the concerns of the US government," the spokesperson added.
The social networking giant and several telecom companies filed their first construction permit in 2018, to connect two sites in California to Hong Kong and Taiwan.
The project was supposed to facilitate communications through fiber optics capable of carrying large volumes of data with very low waiting times. — AFP
March 2, 2021
Photojournalists in Greece accused Facebook of censorship on Tuesday after pictures of a rally in support of an imprisoned hitman on hunger strike were removed from their accounts with suspension warnings.
The health of Dimitris Koufodinas, a far-left hitman who is serving multiple life sentences for 11 murders, has badly deteriorated since starting his hunger strike 53 days ago, demanding to be transferred to another prison to be near his family.
Facebook has said that the posts on Koufodinas go "against our standards on dangerous individuals and organisations" as it seeks to avoid promoting terrorists or extremists.
At least three photographers protested Facebook's decision to remove photos they took of around 3,000 people who rallied in Athens on Monday to demand his release. — AFP
February 27, 2021
TikTok has agreed to pay $92 million in a deal to settle a cluster of US class-action lawsuits accusing the video-snippet sharing platform of invading the privacy of young users.
A legal filing Friday in federal court in the state of Illinois urged a judge to approve the settlement, which includes TikTok being more transparent about data gathering and better training employees about user privacy.
The litigation combined 21 class-action cases taking aim at TikTok and its China-based parent company ByteDance. — AFP
February 25, 2021
Australia's parliament passed landmark legislation Thursday requiring global digital giants to pay for local news content, in a move closely watched around the world.
The law passed easily after a last-gasp deal that watered down binding rules Facebook and Google had fiercely opposed in return for the tech giants agreeing to pay local media companies.
The new law paves the way for Google and Facebook to invest tens of millions of dollars in local content deals, and could prove a model for resolving the firms' tussles with regulators worldwide.
Google will now pay for news content that appears on its "Showcase" product and Facebook is expected to pay providers who appear on its "News" product, which is to be rolled out in Australia later this year.
Regulators had accused the companies, who dominate online advertising, of draining cash away from traditional news organizations while using their content for free.
— AFP
February 23, 2021
Facebook says Tuesday it will lift a contentious ban on Australian news pages, after the government agreed to amend a world-first media law fiercely opposed by the tech giant.
Treasurer Josh Frydenberg and Facebook indicated a compromise had been reached on key aspects of a law that would force global tech companies to pay news companies for content that appears on their platforms.
"As a result of these changes, we can now work to further our investment in public interest journalism, and restore news on Facebook for Australians in the coming days," said Will Easton, managing director of Facebook Australia.
The social media firm sparked global outrage last week by blacking out news for its Australian users and inadvertently blocking a series of non-news Facebook pages linked to everything from cancer charities to emergency response services.
The compromise means that Facebook and Google — the main targets of the law — are unlikely to be penalized so long as they reach some deals with local media firms to pay for news. — AFP
February 23, 2021
Facebook says it will lift a contentious ban on Australian news pages, after the government agreed to amend a world-first media law fiercely opposed by the tech giant.
Treasurer Josh Frydenberg and Facebook indicated a compromise had been reached on key aspects of a law that would force global tech companies to pay news companies for content that appears on their platforms. — AFP
February 19, 2021
According to civil suit documents unveiled, Facebook inflated estimates about how many people would see targeted ads, but ignored the problem in order to generate more revenue.
The social networking giant has been facing a class action lawsuit since 2018. The plaintiffs claim that the platform's managers knew that its so-called "Potential Reach" measure was misleading, but did not seek to rectify the situation so as not to lose revenue.
The California company derives the overwhelming majority of its revenue from the sale of targeted advertising. Prices vary according to many criteria, including the number of users likely to see the campaign. — AFP
February 18, 2021
Several Australian emergency services report being hit by Facebook's ban on sharing news content in the country Thursday, with pages that carry warnings about Covid outbreaks, bushfires and cyclones rendered blank.
Fire, health and meteorological services around the country were experiencing problems with their Facebook pages, which are regularly used to issue emergency warnings in the disaster-prone country.
Environment Minister Sussan Ley tweets the government's Bureau of Meteorology's page "has been impacted by the sudden Facebook news content restrictions", urging people to visit the website. — AFP
The Bureau of Meteorology's Facebook page has been impacted by the sudden Facebook news content restrictions.
Weather info is always available at https://t.co/lvBoMZj3Wd and on the #BOM Weather app. @bom_au, @bom_qld, @bom_nsw, @bom_vic, @bom_tas, @bom_sa, @bom_wa @bom_nt

— Sussan Ley (@sussanley) February 17, 2021
February 12, 2021
Microsoft lobbies for other countries to follow Australia's lead in calling for news outlets to be paid for stories published online, a move opposed by Facebook and Google.
Microsoft last week offered to fill the void if rival Google follows through on a threat to turn off its search engine in Australia over the plan.
Microsoft President Brad Smith says in a statement the company fully supports proposed legislation in Australia that would force Google and Facebook to compensate media for their journalism. — AFP
February 11, 2021
President Joe Biden's administration has asked a US federal court to pause proceedings aimed at banning TikTok to allow for a fresh review of the national security threat from the popular Chinese-owned video app.
The filing in a federal appeals court said the new administration had begun a review and would not for the moment press for a ban of the mobile app as sought by former president Donald Trump.
The filing said the Commerce Department "plans to conduct an evaluation of the underlying record justifying those prohibitions" sought by the previous administration of Donald Trump, which claimed TikTok posed a national security threat because of its links to the Chinese government. — AFP
February 6, 2021
Twitter condemns Myanmar's move to block access.
February 5, 2021
Shares in Chinese video app company Kuaishou almost triple on their Hong Kong debut, following a $5.4 billion initial public offering for the TikTok rival that was the biggest for an internet firm in nearly two years.
Its outstanding debut comes despite a crackdown by China on tech firms in recent months and will be a sign of encouragement to TikTok owner ByteDance, which is said to be planning its own listing.
The firm -- among China's most popular short video platforms -- soared to HK$338 at the open, from an IPO price of HK$115, valuing it at about $180 billion. It ended the day at HK$300.
— AFP
February 4, 2021
Facebook says some of its services were being restricted in Myanmar, days after the military seized power in a coup.
"We are aware that access to Facebook is currently disrupted for some people," a company spokesperson tells AFP.
"We urge authorities to restore connectivity so that people in Myanmar can communicate with their families and friends and access important information."
February 2, 2021
Twitter temporarily blocks scores of accounts and tweets in India at the government's request, including those of a prominent news magazine and farmers staging mass protests in the capital.
An IT ministry source told AFP the government had directed the social media giant to act against about 250 Twitter accounts and tweets that posed a "grave threat to public order".
The accounts were blocked on Monday afternoon but were accessible again hours later.
January 29, 2021
US tech giant Google stepped up its public relations campaign against Australian regulation Friday, presenting all search users Down Under with a "proposal" to water down planned rules.
Australians searching for any term were presented with a pop-up setting out the company's opposition to proposed legislation that would force them to pay news companies for content.
Google and Facebook have vehemently opposed the proposed rules, which are designed to rebalance the relationship between long-struggling news companies and tech giants that dominate the online advertising market.
Under the new laws, the firms would be required to compensate Australian media outlets — ranging from Rupert Murdoch's giant News Corp to public broadcaster ABC -- for publishing snippets of their content in search results or news feed. — AFP
January 28, 2021
Facebook chief Mark Zuckerberg on Wednesday said the social network will no longer recommend politics-themed groups to users, a measure already taken in the US due to election tensions.
The social media giant is aiming to shine up an image tarnished by the political controversy, including Donald Trump's rise the White House.
"We plan to keep civic and political groups out of recommendations for the long term and we plan to expand that policy globally," Zuckerberg said in an earnings call.
He added that Facebook would also reduce political content in users' main news feeds as part of a push "to turn down the temperature and discourage divisive conversation." — AFP
January 22, 2021
Google threatens to block Australian users from accessing its search service unless the government changed proposed legislation to make the internet giant pay news outlets for their content.
Google Australia Managing Director Mel Silva tells a senate committee in Canberra that if the current draft media laws went ahead unchanged it would be "the worst-case scenario" and force the firm to block Australians.
"If this version of the code were to become law, it would give us no real choice but to stop making Google Search available in Australia," Silva says. — AFP
January 20, 2021
Google-owned YouTube on Tuesday confirmed it extended a ban on new video being added to US President Donald Trump's channel due to the potential for inciting violence.
The weeklong suspension of uploading or streaming live video to Trump's channel had been set to lift on the eve of President-elect Joe Biden taking the oath of office.
"In light of concerns about the ongoing potential for violence, the Donald J. Trump channel will be prevented from uploading new videos or livestreams for an additional minimum of seven days," YouTube said in response to an AFP inquiry.
"As we shared previously, comments will continue to be indefinitely disabled under videos from the channel." — AFP
January 20, 2021
Social media giants crossed a threshold in banning US President Donald Trump and an array of his supporters — and now face a quandary on defining their efforts to remain politically neutral while promoting democracy and free speech.
After the unprecedented violence in the seat of Congress, Trump was banned for inciting the rioters — on platforms including Facebook, Twitter, Google-owned YouTube and Snapchat. The alternative network Parler, which drew many Trump backers, was forced offline by Amazon's web services unit.
The bans broke new ground for internet firms but also shattered the longstanding notion that they are simply neutral platforms open for all to express any views.
"Banning Donald Trump was a crossing of a Rubicon for social media firms, and they can't go back," said Samuel Woolley, a professor and researcher with the University of Texas Center for Media Engagement.
"Up to now their biggest goal was to promote free speech, but recent events have shown they can no longer do this." — AFP
January 19, 2021
Turkey on Tuesday hits Twitter, Pinterest and Periscope with advertising bans after they failed to follow Facebook and appoint a local representative to take down contentious posts under a new media law.
Freedom of speech defenders warn the law is part of Turkish President Recep Tayyip Erdogan's attempt to control social media and stop any dissent against his government.
The social media legislation passed last year meant networks with over a million users had to appoint an envoy to handle court orders to remove offending content within 48 hours. — AFP
January 14, 2021
Twitter chief Jack Dorsey backs its ban of US President Donald Trump, but says it sets a "dangerous" precedent and represents a failure to promote healthy conversation on the platform.
"Having to ban an account has real and significant ramifications," Dorsey says in a string of tweets inviting feedback from users.
"While there are clear and obvious exceptions, I feel a ban is a failure of ours ultimately to promote healthy conversation." — AFP
January 13, 2021
WhatsApp reassures users about privacy at the Facebook-owned messaging service as people flocked to rivals Telegram and Signal following a tweak to its terms.
There was "a lot of misinformation" about an update to terms of service regarding an option to use WhatsApp to message businesses, Facebook executive Adam Mosseri, who heads Instagram, says in a tweet.
WhatsApp's new terms sparked criticism, as users outside Europe who do not accept the new conditions before February 8 will be cut off from the messaging app. — AFP
There is a lot of misinformation about the WhatsApp ToS right now. The policy update does *not* affect the privacy of your messages with friends or family in any way. The changes are related to messaging a business on WhatsApp, which is optional. https://t.co/b7szUeinKX

— Adam Mosseri ???? (@mosseri) January 12, 2021
January 12, 2021
Twitter announces it has suspended "more than 70,000 accounts" linked to the QAnon conspiracy theory following the attack on the US Capitol by a mob of President Donald Trump's supporters.
The social network began its purge Friday, shortly after it had permanently suspended Trump's account for language that could incite violence.
"Since Friday, more than 70,000 accounts have been suspended as a result of our efforts, with many instances of a single individual operating numerous accounts," Twitter says in a blog post. — AFP
January 11, 2021
Tech giants Amazon, Apple and Google have all cut ties with Parler, the social media platform popular with some conservatives, potentially leaving it without an internet home as of midnight Sunday even as its usership has recently been soaring.
The three mega-corporations have accused the platform of continuing to post messages inciting violence even after the deadly assault Wednesday on the US Capitol by supporters of President Donald Trump.
If Parler is unable to find a new hosting partner by 08H00 GMT Monday, when Amazon cuts off its services, the site will be unable to function.
A day after Twitter on Friday permanently suspended the president's main account, Parler remained the application most downloaded in the US from Apple's app store.
The social network, launched in 2018, operates much like Twitter, with profiles people can follow and "parleys" instead of tweets. Freedom of expression is its declared raison d'etre. — AFP
January 9, 2021
Twitter blocks an effort by US President Donald Trump to sidestep a freshly-enacted ban by tweeting from the official @POTUS account for the country's leader.
Shortly after Twitter permanently suspended the president's personal @realdonaldtrump account, he fired off tweets from the presidential account accusing the company of being in cahoots with the "Radical Left."
The tweets were quickly deleted.
"Using another account to try to evade a suspension is against our rules," Twitter says.
"We have taken steps to enforce this with regard to recent Tweets from the @POTUS account." — AFP
January 9, 2021
US President Donald Trump accuses Twitter of conspiring "to silence me."
January 8, 2021
Facebook has banned President Donald Trump from the platform "indefinitely" due to his efforts to incite violence at the US Capitol, chief executive Mark Zuckerberg said Thursday.
Zuckerberg said a one-day ban imposed on Trump's accounts on Facebook and Instagram was extended because of Trump's "use of our platform to incite violent insurrection against a democratically elected government."
The announcement came the day after the outgoing US leader was locked out of all major social media platforms due to his false claims about the legitimacy of his loss to President-elect Joe Biden, and for inciting the angry mob that stormed the US Capitol.
"We believe the risks of allowing the president to continue to use our service during this period are simply too great," Zuckerberg wrote on his Facebook page. — AFP
January 7, 2021
Facebook blocks US President Donald Trump from posting for 24 hours over policy violations.
January 6, 2021
US President Donald Trump orders a ban on Alipay, WeChat pay and other apps linked to Chinese companies, saying they could route user information to the government in Beijing.
The executive order is to take effect in 45 days, weeks after Trump is replaced in the White House by President-elect Joe Biden.
It also comes after previous executive orders aimed at banning TikTok, which is owned by China-based ByteDance, were derailed by court rulings indicating Trump overstepped his legal authority. — AFP