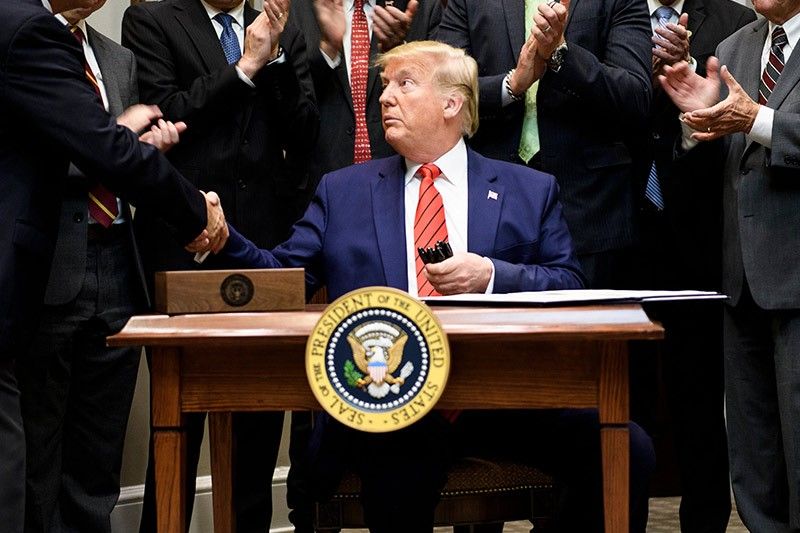 Trump impeachment inquiry
LATEST UPDATE: December 7, 2019 - 9:49am
+ Follow Story
1 day ago
Democrats are marching quickly toward the impeachment of US President Donald Trump and placing him on trial for abuse of power, bribery and obstruction.
They have laid out significant evidence that he illicitly pressured Ukraine to announce investigations into Democrats that could help him in the 2020 election.
That could see Trump formally charged in the Democrat-controlled House within weeks, making him only the third US president ever impeached. — AFP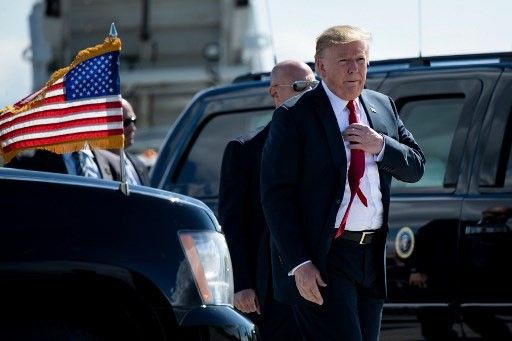 November 21, 2019
A senior US diplomat directly implicates President Donald Trump in a scheme to force Ukraine to probe a political rival, in bombshell testimony to a televised impeachment hearing.
Gordon Sondland, the ambassador to the European Union, tells lawmakers he followed the president's orders in seeking a "quid pro quo" deal for Ukraine to investigate Democrat Joe Biden in exchange for a White House summit.
Sondland says Trump's personal lawyer Rudy Giuliani led the effort at Trump's direction to pressure Ukraine President Volodymr Zelensky for the investigation and that top officials in the White House and State Department knew about it. — AFP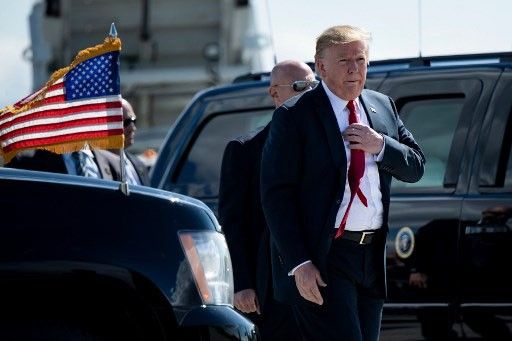 November 16, 2019
President Donald Trump tweets an attack against the former US ambassador to Ukraine while she was in the middle of testifying in his impeachment probe, prompting her to complain she was being intimidated.
Trump's furious tweet came as Marie Yovanovitch testified in the House of Representatives about her abrupt firing from her post in Ukraine following an alleged smear campaign led by the president's personal attorney, former New York mayor Rudy Giuliani.
"Everywhere Marie Yovanovitch went turned bad," Trump says, finishing his tweet with a reminder that presidents have the "absolute right" to hire and fire ambassadors. — AFP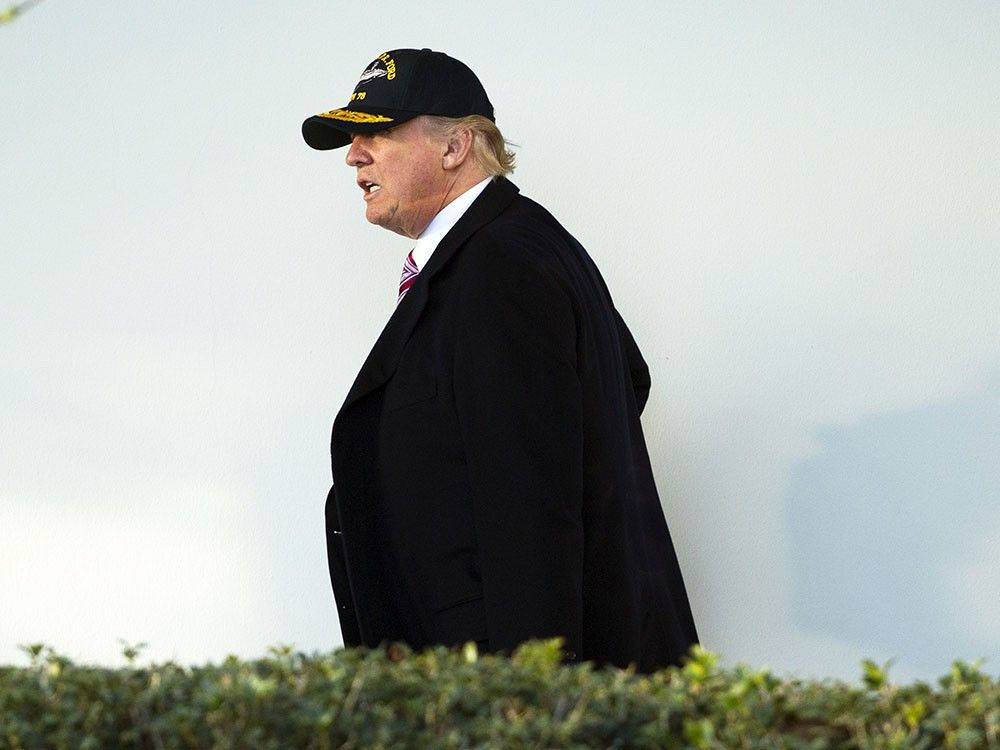 November 15, 2019
Lawyers of President Donald Trump argue that the American leader enjoys immunity both from prosecution and from any acts of investigation.
"For the first time in our nation's history, a state or local prosecutor has launched a criminal investigation of the President of the United States and subjected him to coercive criminal process," Trump's attorney Jay Sekulow said, according to US media.
"Politically motivated subpoenas like this one are a perfect illustration of why a sitting president should be categorically immune from state criminal process," he said. — AFP
November 14, 2019
Two top US diplomats deliver gripping testimony about Donald Trump's efforts to get Ukraine to investigate his potential 2020 rival Joe Biden, as the impeachment inquiry into the president shifted into a new phase of high-stakes televised hearings.
Trump dismissed the probe in the Democratic-led House of Representatives as a "witch hunt" and said he was "too busy" to watch the first public hearings, during which he received staunch backing from Republican lawmakers.
William Taylor, the top US diplomat in Ukraine, begins his testimony before the House Intelligence Committee with a new revelation about Trump's efforts to pressure Kiev -- the main issue of just the fourth impeachment process in US history. — AFP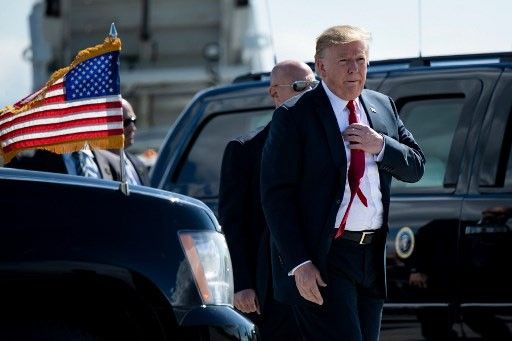 November 9, 2019
White House Acting Chief of Staff Mick Mulvaney snubs demands by House impeachment investigators to testify, claiming immunity as a top aide to President Donald Trump.
As Trump again blasted the probe as "corrupt" and a "witch hunt," Mulvaney rejects a subpoena from the House Intelligence Committee to appear for a closed-door interview.
The brush-off came days ahead of Democrats taking their impeachment investigation public with what promises to be highly contentious open hearings in Congress starting next Wednesday. — AFP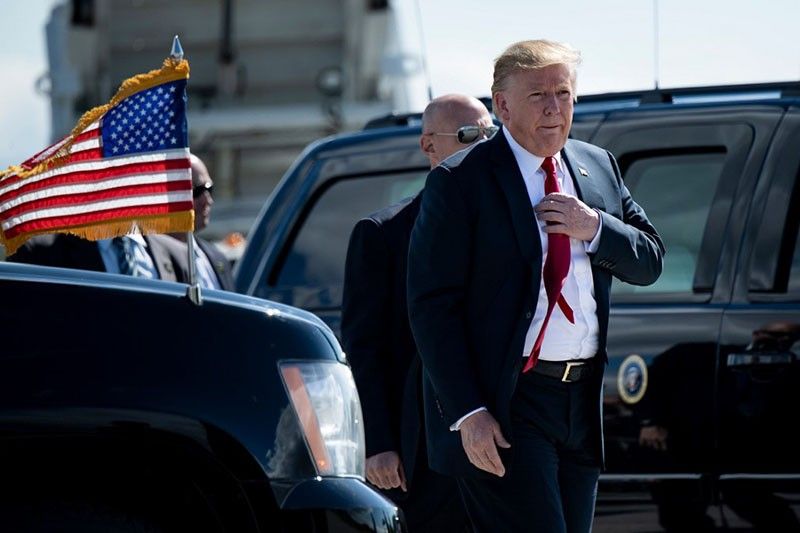 November 7, 2019
The congressman leading the probe says the first open impeachment hearings into US President Donald Trump will begin next week as the investigation heads into a highly anticipated public phase.
William Taylor, Washington's top diplomat to Ukraine, and deputy assistant secretary of state George Kent are scheduled to testify next Wednesday.
People will be able to see "the degree to which the president enlisted whole departments of government in the illicit aim of trying to get Ukraine to dig up dirt on a political opponent," says House Intelligence Committee chairman Adam Schiff. — AFP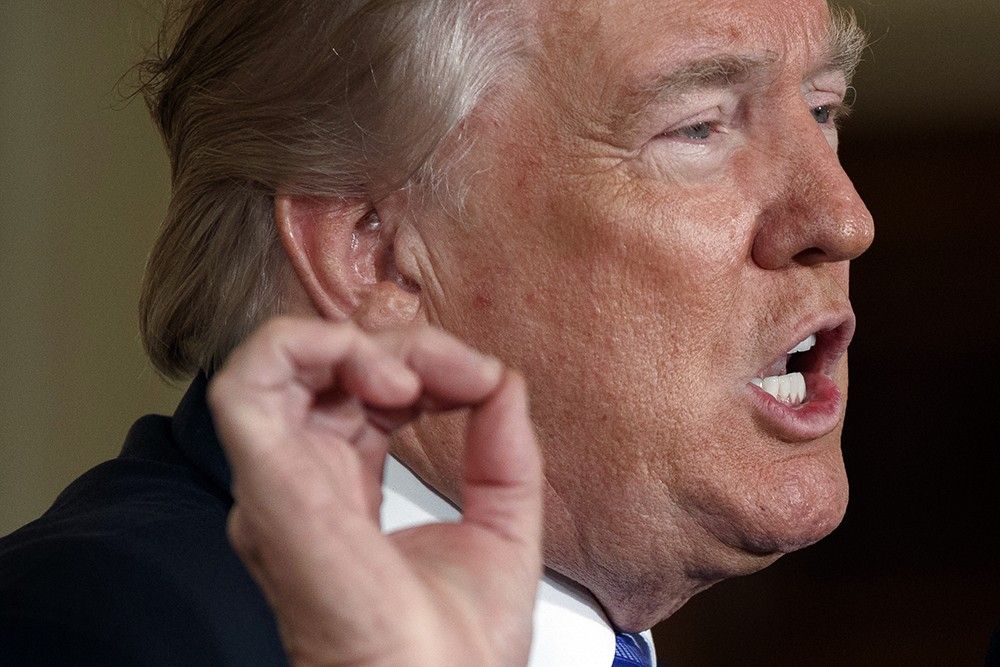 October 30, 2019
The White House rejects a plan by congressional Democrats to bring the impeachment inquiry into US President Donald Trump out in the open, saying the process remains a "scam."
The "Democrats' impeachment has been an illegitimate sham from the start as it lacked any proper authorization by a House vote," Trump spokeswoman Stephanie Grisham says in a statement.
The revamped procedures announced in the House earlier Tuesday do "nothing to change the fundamental fact that House Democrats refuse to provide basic due process rights," she says. — AFP
October 29, 2019
A senior aide says the US House of Representatives will hold its first formal vote Thursday on the impeachment inquiry into President Donald Trump, as Democrats forge ahead with a process that includes public hearings.
The move marks a shift in strategy by Democrats who had insisted for weeks that they did not need a floor vote to proceed with investigation into Trump's dealings with Ukraine, a posture that angered Republicans who relentlessly attacked the process as unfair.
The chamber will go on record for the first time to "lay out the next steps for the inquiry," a senior Democratic aide says after House Speaker Nancy Pelosi informed fellow Democrats of the plan. — AFP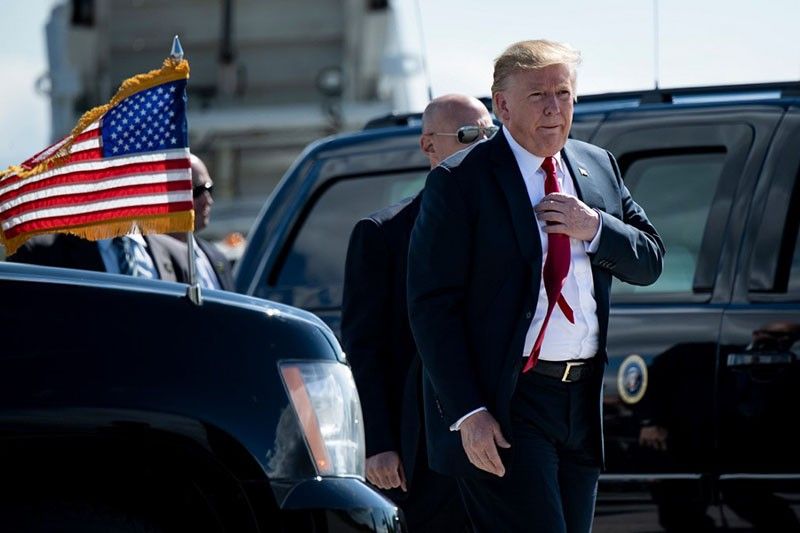 October 16, 2019
The leader of the impeachment investigation of President Donald Trump says that witnesses had provided substantial support for allegations that Trump illegally tried to force Ukraine to investigate his political rival Joe Biden.
While the White House and Trump's personal lawyer Rudy Giuliani refused to turn over subpoenaed documents on the Ukraine affair to Congress, House Intelligence Committee Chairman Adam Schiff says five witnesses had backed up allegations of misuse of power that could underpin formal impeachment charges.
Witnesses have supplied information showing that Trump's July 25 phone call with Ukraine leader Volodymyr Zelensky, in which Trump appeared to tie military aid to getting dirt on Biden from Kiev, was planned in advance and then followed up, Schiff says. — AFP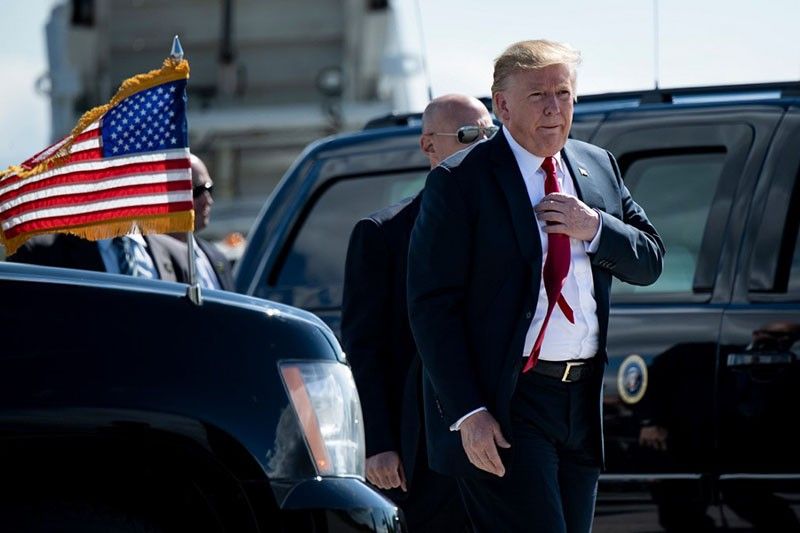 October 10, 2019
US President Donald Trump says that a battle with Democrats over his possible impeachment will likely go to the Supreme Court, after the White House said it would not cooperate with an ongoing probe.
Trump has repeatedly sought to discredit an impeachment inquiry over his possible abuse of power in pressuring Ukraine to dig up dirt on political rival Joe Biden.
"It probably ends up being a big Supreme Court case," Trump says, decrying how he and the Republican Party had been "treated very badly by the Democrats." — AFP
Monitor updates on the impeachment investigation into President Donald Trump.