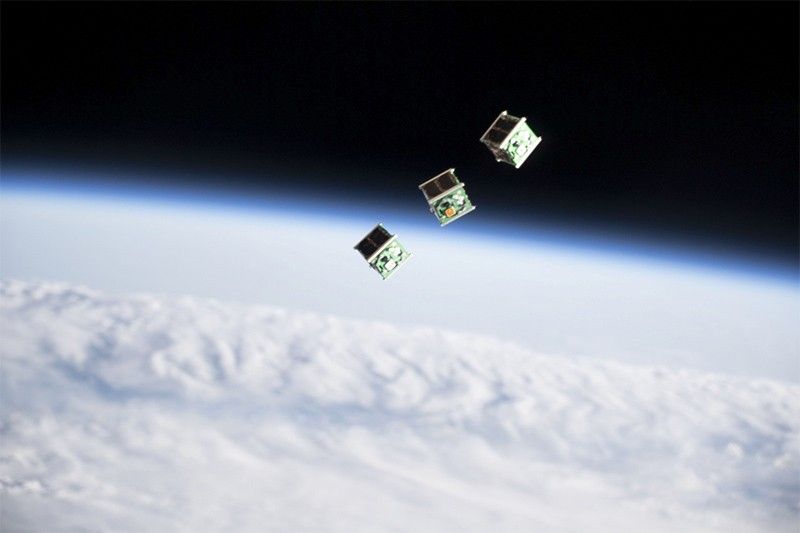 Missions to explore outer space
LATEST UPDATE: September 22, 2020 - 10:26am
LOCATION:
+ Follow Story
September 22, 2020
NASA reveals its latest plan to return astronauts to the Moon in 2024, and estimated the cost of meeting that deadline at $28 billion, $16 billion of which would be spent on the lunar landing module.
US Congress, which faces elections on November 3, will have to sign off on the financing for a project that has been set by President Donald Trump as a top priority. The $28 billion would cover the budgetary years of 2021-25.
In a phone briefing with journalists Monday on the Artemis mission to return human beings to the Moon, NASA administrator Jim Bridenstine notes that "political risks" were often the biggest threat to NASA's work, especially before such a crucial election. — AFP
August 3, 2020
SpaceX Crew Dragon Endeavour splashed down in the Gulf of Mexico Sunday afternoon on time after re-entering the Earth's atmosphere and deploying its parachutes without any glitches.
Pilot Doug Hurley, one of the two astronauts on board, said: "It's truly our honor and privilege" as radio communications became choppy and cut out.
It was the first water landing for a US spacecraft since the Apollo-Soyuz mission of 1975. — AFP
July 31, 2020
NASA's latest rover Perseverance launched for Mars on Thursday, blasting off from Cape Canaveral, Florida on a United Launch Alliance Atlas V rocket on schedule.
The first stage of rocket separation took place a few minutes later for the second stage Centaur rocket to take over, boosting it into orbit.
Perseverance is now preparing for a second burn that will put it on a trajectory toward Mars, a trip that will take around seven months and cover 300 million miles (480 million kilometers). — AFP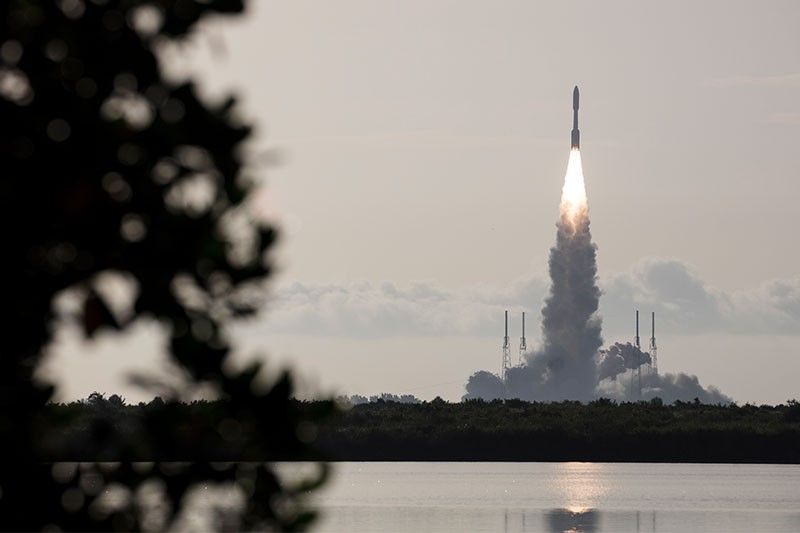 July 20, 2020
The first Arab space mission to Mars blasts off Monday aboard a rocket from Japan, after weather delays set back the launch of the probe dubbed "Hope."
A live feed of the launch showed the rocket carrying the unmanned probe, known as "Al-Amal" in Arabic, lifting off from the Tanegashima Space Centre in southern Japan.
"We have launched the H-IIA Launch Vehicle No. 42 (H-IIA F42) carrying aboard the Emirates Mars Mission's (EMM) HOPE spacecraft... at 6:58:14 (JST) (2158GMT)," rocket manufacturer Mitsubishi Heavy Industries said in a statement shortly after the launch. — AFP
June 1, 2020
NASA astronauts enter the International Space Station on Sunday after a landmark 19-hour journey on the first crewed US spacecraft in nearly a decade, a triumph for SpaceX and private enterprise.
The hatch opened at 1:02 pm Eastern Time (1702 GMT) as Bob Behnken and Doug Hurley carried out final close out procedures, crossing the threshold about twenty minutes later.
Wearing black polo shirts and khaki pants, Behnken entered first, followed by Hurley.
They were greeted by fellow US astronaut Chris Cassidy, as well as cosmonauts Anatoli Ivanishin and Ivan Vagner, all in the blue jumpsuits of the space station, which was launched in 1998 and first inhabited in 2000. — AFP
May 28, 2020
SpaceX's landmark launch to the International Space Station was postponed Wednesday due to poor weather with around 20 minutes to go until takeoff.
"Unfortunately, we are not going to launch today," SpaceX launch director Mike Taylor told NASA astronauts Bob Behnken and Doug Hurley.
The next launch window is on Saturday. — AFP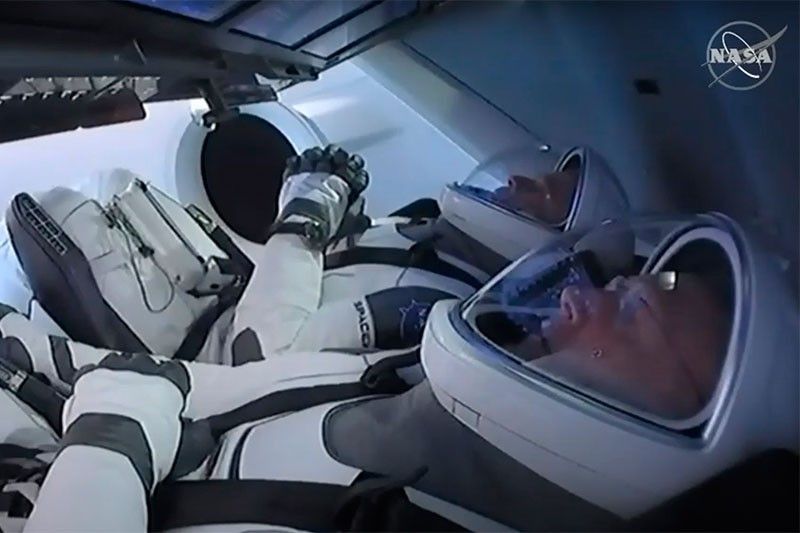 December 28, 2019
NASA's Mars 2020 rover will head off for the Red Planet next year. But like Voyager, Galileo and Cassini before it, the mission's epic journey began in a "clean room" in California.
One of two ultra-sterile labs used for spacecraft assembly at the Jet Propulsion Laboratory in Pasadena, on the outskirts of Los Angeles, the eggshell-white room was briefly and exceptionally opened to journalists Friday.
"We need to keep the hardware as pristine and as safe as possible until we get to Mars," says David Gruel, operations manager for Mars 2020. --- AFP
August 14, 2019
To prepare for the next mission to Mars in 2020, NASA has taken to the lava fields of Iceland to get its new robotic space explorer ready for the job.
With its black basalt sand, wind-swept dunes and craggy peaks, the Lambahraun lava field at the foot of Iceland's second biggest glacier, Langjokull, was chosen as a stand-in for the Red Planet's surface.
July 21, 2019
Houston's Space Center counts down to the exact moment 50 years ago that Neil Armstrong became the first person to set foot on the Moon, marking one of humanity's greatest achievements.
Thousands celebrate the "Moonversary" with fireworks and music as a giant screen showed footage of the era-defining moment.
After spending a few moments at the foot of the ladder of lunar module Eagle, where he and Buzz Aldrin had landed six hours earlier, Armstrong stepped onto the surface of our natural satellite at 10:56 pm on July 20, 1969.
"That's one small step for man, one giant leap for mankind."
July 12, 2019
India will step up the international space race when it launches a low-cost mission to become only the fourth country to land a probe on the Moon.
Just five days before the 50th anniversary of man's first lunar landing, Chandrayaan-2 -- or Moon Chariot 2 -- will blast off from a tropical island off Andhra Pradesh state after a decade-long build-up.
The mission will also highlight how far space travel has advanced since Neil Armstrong's giant leap for mankind during the Apollo 11 mission. — AFP
June 25, 2019
The first crew to blast off to the International Space Station following a launch accident that deepened doubts over Russia's space program returned to earth on Tuesday.
NASA astronaut Anne McClain, veteran cosmonaut Oleg Kononenko of Roscosmos and Canadian Space Agency record-holder David Saint-Jacques touched down on the Kazakh steppe at 2:47 a.m. GMT (10:47 a.m. Tuesday, Philippine time).
Monitor major developments on space explorations and the status of missions.