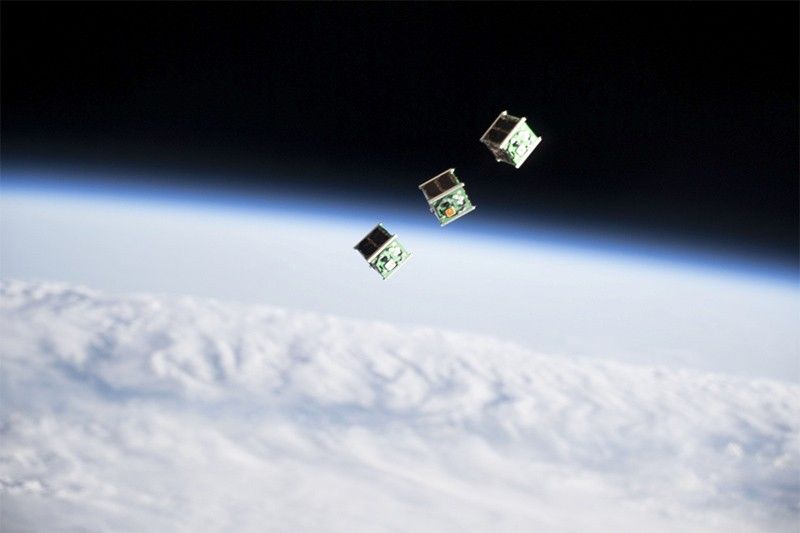 Missions to explore outer space
LATEST UPDATE: August 14, 2019 - 9:40pm
LOCATION:
+ Follow Story
August 14, 2019
To prepare for the next mission to Mars in 2020, NASA has taken to the lava fields of Iceland to get its new robotic space explorer ready for the job.
With its black basalt sand, wind-swept dunes and craggy peaks, the Lambahraun lava field at the foot of Iceland's second biggest glacier, Langjokull, was chosen as a stand-in for the Red Planet's surface.
July 21, 2019
Houston's Space Center counts down to the exact moment 50 years ago that Neil Armstrong became the first person to set foot on the Moon, marking one of humanity's greatest achievements.
Thousands celebrate the "Moonversary" with fireworks and music as a giant screen showed footage of the era-defining moment.
After spending a few moments at the foot of the ladder of lunar module Eagle, where he and Buzz Aldrin had landed six hours earlier, Armstrong stepped onto the surface of our natural satellite at 10:56 pm on July 20, 1969.
"That's one small step for man, one giant leap for mankind."
July 12, 2019
India will step up the international space race when it launches a low-cost mission to become only the fourth country to land a probe on the Moon.
Just five days before the 50th anniversary of man's first lunar landing, Chandrayaan-2 -- or Moon Chariot 2 -- will blast off from a tropical island off Andhra Pradesh state after a decade-long build-up.
The mission will also highlight how far space travel has advanced since Neil Armstrong's giant leap for mankind during the Apollo 11 mission. — AFP
June 25, 2019
The first crew to blast off to the International Space Station following a launch accident that deepened doubts over Russia's space program returned to earth on Tuesday.
NASA astronaut Anne McClain, veteran cosmonaut Oleg Kononenko of Roscosmos and Canadian Space Agency record-holder David Saint-Jacques touched down on the Kazakh steppe at 2:47 a.m. GMT (10:47 a.m. Tuesday, Philippine time).
Monitor major developments on space explorations and the status of missions.