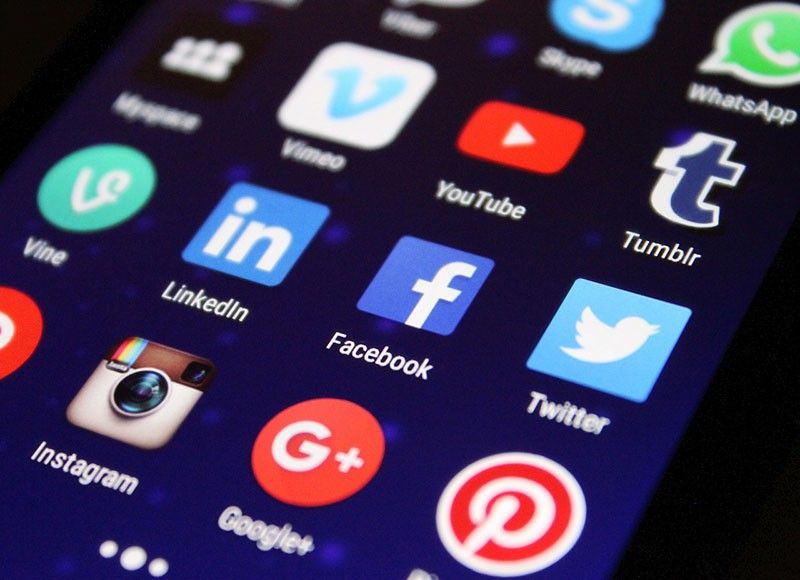 Updates on social media platforms 2019
LATEST UPDATE: December 28, 2019 - 12:42pm
LOCATION:
+ Follow Story
December 28, 2019
The Swiss president and finance minister has delivered the latest blow to Facebook's planned Libra cryptocurrency, saying it has "failed in its current form," Swiss network SRF reports.
"The central banks are not going to accept the basket of currencies" that Libra is supposed to be based on, Ueli Maurer, who is in his final days in the rotating presidency of the Swiss Confederation, Switzerland's federal council, tells SRF.
Libra, a high-profile project of social network giant Facebook, is tentatively scheduled for a 2020 launch but has faced months of severe criticism from some of the world's most influential financial authorities. — AFP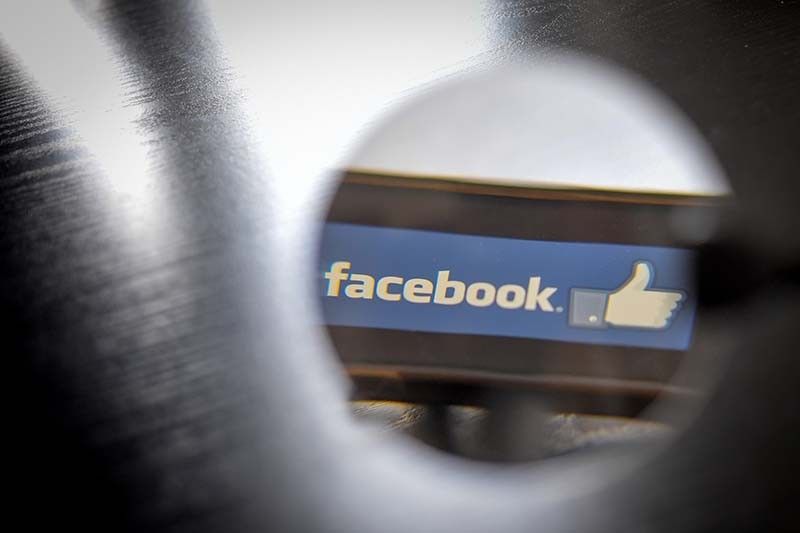 December 12, 2019
YouTube broadens its anti-harassment policies to include a ban on "implied" threats along with insults based on race, gender identity or sexual orientation.
"We will no longer allow content that maliciously insults someone based on protected attributes such as their race, gender expression, or sexual orientation," global head of trust and safety Matt Halprin says in an online post.
"This applies to everyone, from private individuals, to YouTube creators, to public officials."
YouTube already bans explicit threats, but now "veiled or implied" threats will be barred as well, according to Halprin.
November 30, 2019
Facebook publishes a correction on a user's post following a demand from Singapore, the first time a tech giant has complied with the city-state's law against misinformation.
Authorities had ordered the social media giant to correct a post promoting an article on a fringe news site containing "scurrilous accusations" of election rigging, ramping up their use of a controversial law against misinformation.
The law gives ministers powers to tell platforms to put warnings next to posts they deem false, but that activists fear could be used to curb free speech. — AFP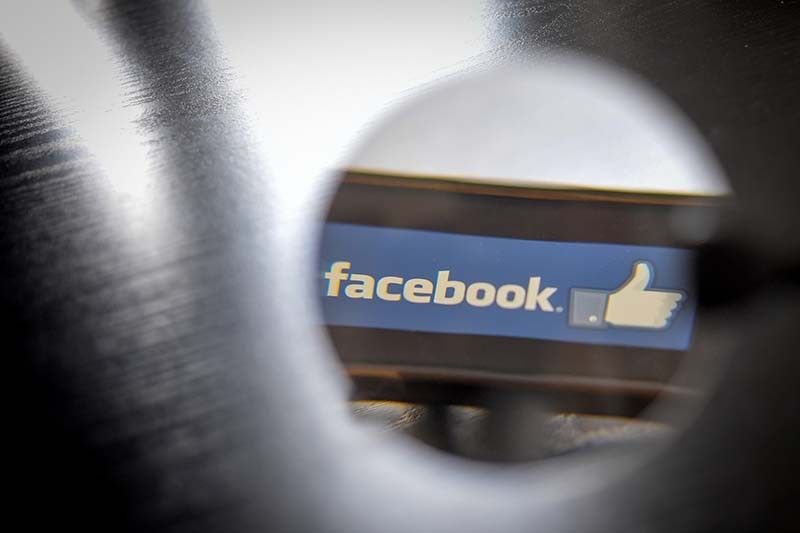 November 29, 2019
Facebook says it had restored service following an outage that hindered access to the social platform and its other apps such as Instagram.
"Earlier today, people may have experienced trouble accessing Facebook's family of apps. The issue has since been resolved, we are back to 100 percent for everyone and we're sorry for any inconvenience," a company spokesman says in a statement.
Facebook blamed "an issue in one of our central software systems" for snarling connectivity for several hours. — AFP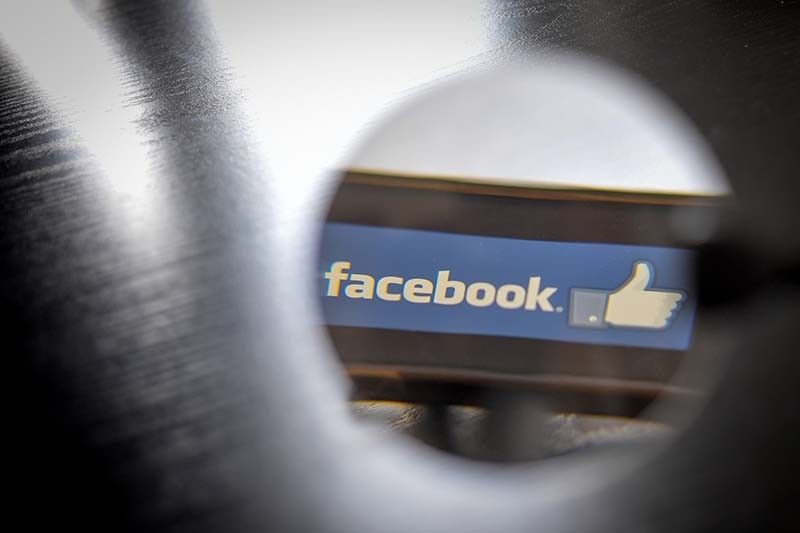 November 28, 2019
Chinese-owned app TikTok has admitted it briefly removed a viral video that condemned Beijing's crackdown on Muslims in Xinjiang and apologised to the US teen who posted the clip.
In a post that has now been seen 1.6 million times, Feroza Aziz begins talking about eyelash curling but quickly switches to decrying China's mass detention of ethnic Uighurs and other minorities in its far northwest.
Aziz said this week that she had been blocked from posting on the app for a month after uploading the clip, then noted on Twitter on Wednesday that the video had been taken down.
As her posts on various platforms racked up millions of combined views, TikTok, which has previously been accused of censoring content that Beijing does not like, insisted it had not blocked her and that her videos were still available.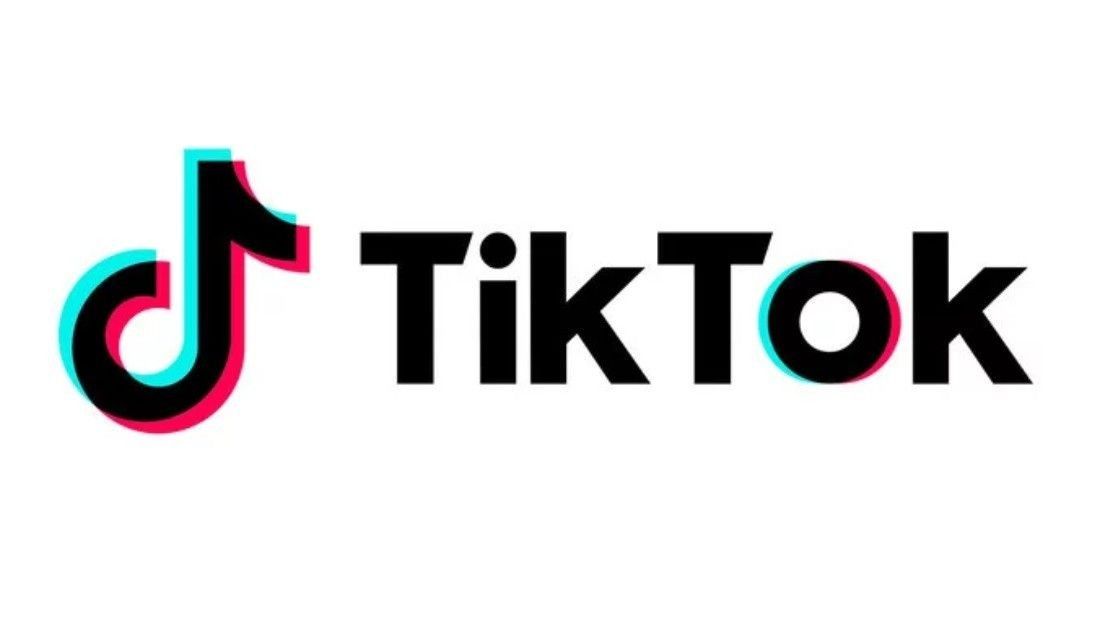 November 22, 2019
Twitter begins letting users "hide" tweeted replies that could be seen as abusive or harassing in the latest effort by the online platform to create a more welcoming environment.
The move is part of an effort to help users "feel safe and comfortable while talking on Twitter," head of product management Suzanne Xie says in a statement announcing the feature.
Hidden replies can still be peeked at and engaged with by tapping a gray icon that will appear, but they will no longer be active parts of the main exchange that sprang from a tweet, according to Twitter. — AFP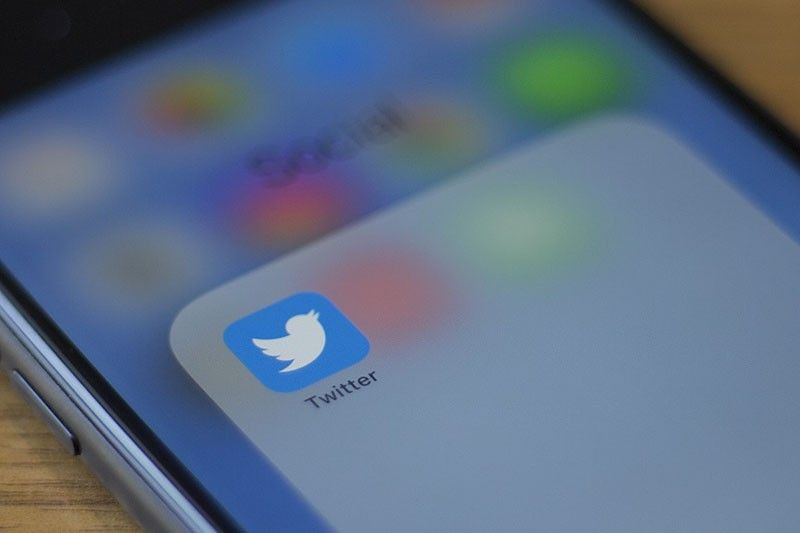 November 14, 2019
Facebook says it has taken down some 5.4 billion fake accounts this year in a sign of the persistent battle on social media against manipulation and misinformation.
Amid growing efforts to create fraudulent accounts, Facebook says it has stepped up its defenses and often removes the accounts within minutes of their being created.
"We have improved our ability to detect and block attempts to create fake, abusive accounts," the internet firm says in its latest transparency report. — AFP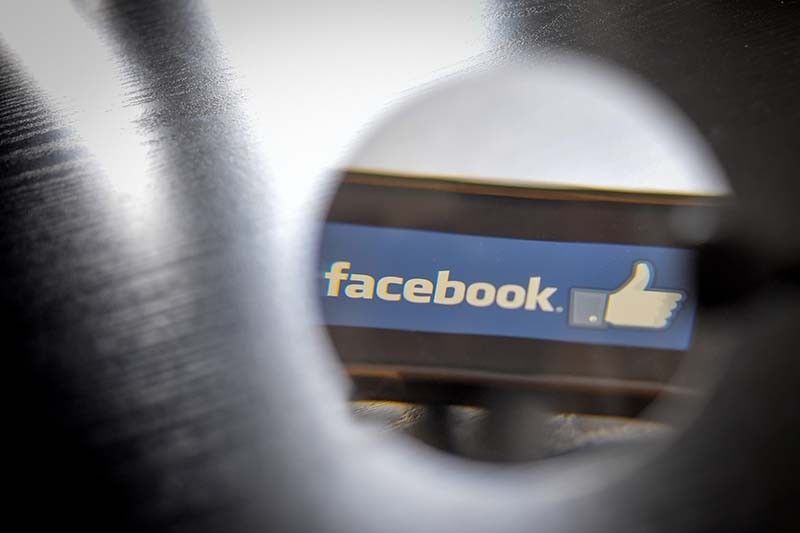 November 8, 2019
Facebook reveals steps it is taking to combat foreign interference and online disinformation in the 2020 US elections.
Measures include better securing the accounts of elected officials, indicating the ownership of political pages, and introducing clearer fact-checking labels, the social media giant said in a statement to investors.
"We have a responsibility to stop abuse and election interference on our platform," says the text, based on a blog post issued late last month by Facebook Vice President of Integrity Guy Rosen and other executives. — AFP
November 7, 2019
A news agency reports that leaked documents from a civil suit against Facebook show how the social network aimed to employ user data as a tool for bargaining and to manipulate competitors.
Some 7,000 pages of documents reveal how Facebook chief Mark Zuckerberg and his team harnessed users' personal information to reward partners by giving them preferential data, while depriving rivals of the same sort of information, it reported.
NBC News says the emails, notes and other documents dated as far back as 2011 and were supposed to be kept out of the public eye pending the civil case in California. — AFP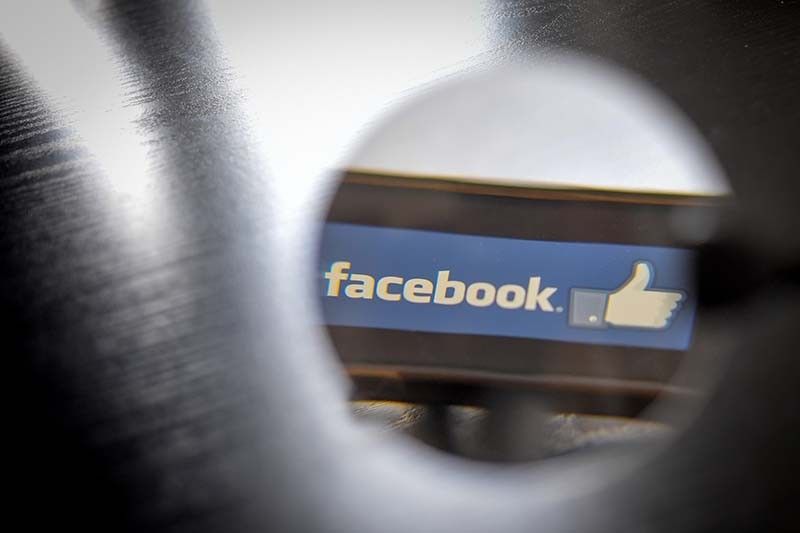 October 29, 2019
Chinese internet start-up ByteDance, whose globally popular app TikTok has raised US security concerns, on Tuesday denies reports that it was considering an initial public offering in Hong Kong in the first quarter of next year.
ByteDance, which is said to be valued at up to $75 billion, was reported by the Financial Times to be eyeing a listing in the city despite months of violent political protests there.
The report had cited unidentified sources.
"There is absolutely zero truth to the rumors that we plan to list in Hong Kong in Q1," the Beijing-based company says in a statement. — AFP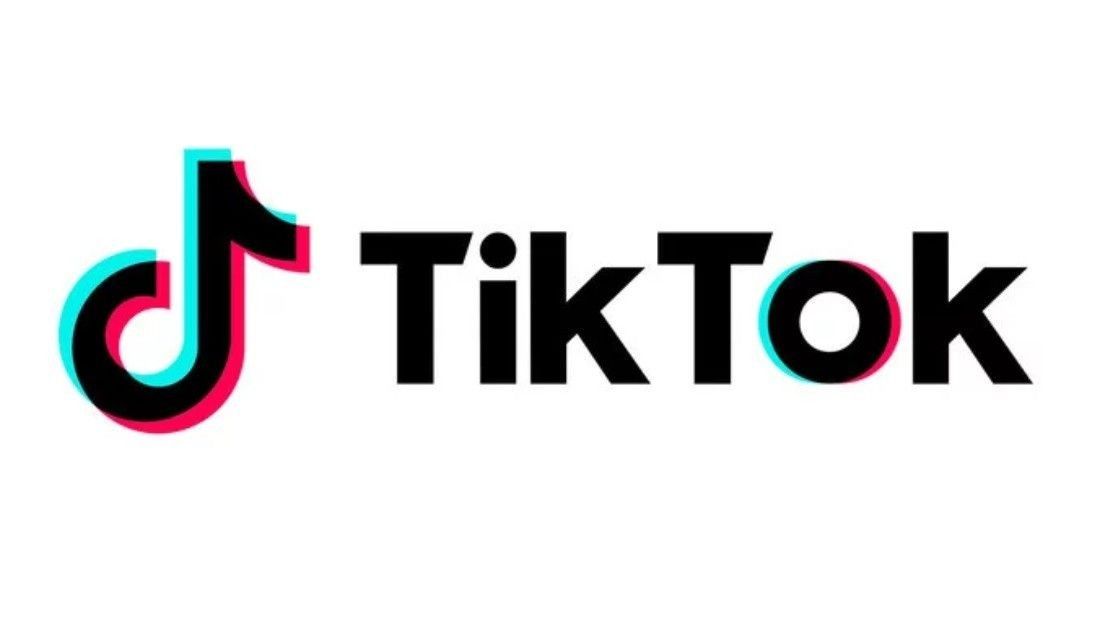 October 26, 2019
Facebook begins rolling out its dedicated "news tab" with professionally produced content -- the latest move by the social network to promote journalism and shed its reputation as a platform for misinformation.
The tab, being tested with some US users, will be separate from a user's normal feed and include articles from partner news organizations -- making a clear distinction between journalism and stories shared by users from a wide range of sources.
"This is going to be the first time ever there will be a dedicated space on the (Facebook) app that is focused on high-quality journalism," chief executive Mark Zuckerberg tells an audience in New York in a joint appearance with CEO Robert Thomson of News Corp, one of the partners in the project. — AFP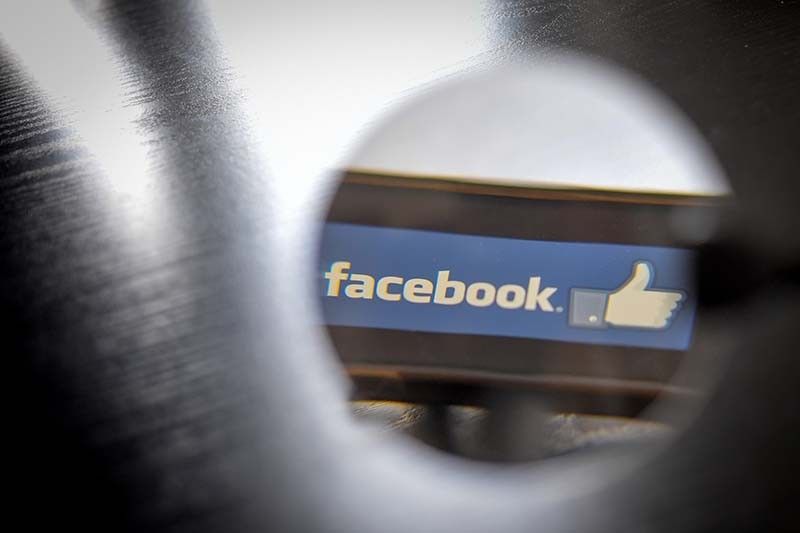 October 19, 2019
Facebook confirms that some stories from News Corp, publisher of The Wall Street Journal, will be delivered at a new "tab" planned at the leading social network.
"People want to see high quality news on Facebook," co-founder and chief executive Mark Zuckerberg says in a statement provided to AFP.
"I'm excited we'll have the opportunity to include award-winning journalism from The Wall Street Journal -- and other US News Corp properties -- in our news tab."
No details were provided about the agreement. — AFP
October 3, 2019
Facebook receives a major blow in the EU's top court, which ruled that national courts in Europe can order online platforms to remove defamatory content worldwide.
In a closely watched judgment, the European Court of Justice said EU law "does not preclude" courts from ordering "the removal of information or to block access worldwide," a statement said.
The decision will be seen as a victory for EU regulators, who are ambitious to see US tech giants meet tightened European standards over hate speech and offencive content.
Last week, the same court decided that Google was not legally compelled to apply the EU's strict "right to be forgotten" rules globally, in a victory for the search giant. — AFP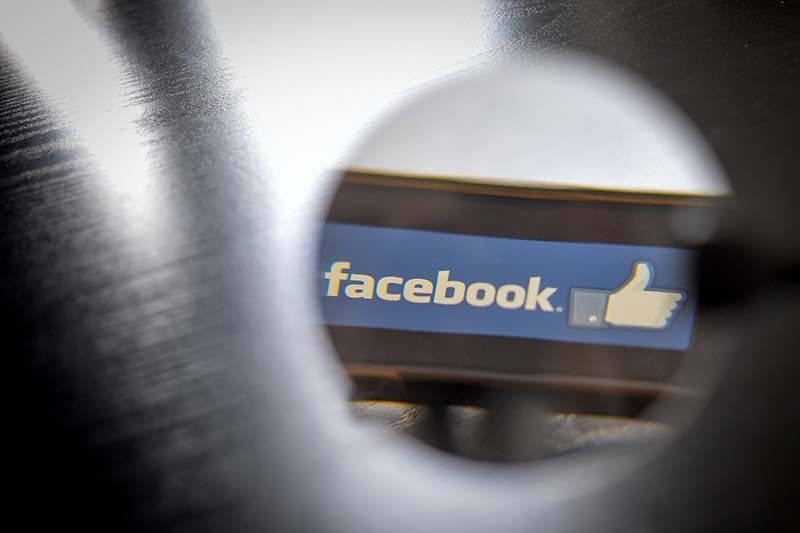 September 27, 2019
Facebook says it began hiding the number of "likes" for posts in Australia, a trial designed to ease social pressure that could be rolled out worldwide.
Account holders across the country will also be blocked from viewing the number of reactions and video views on other people's posts from Friday, but will still be able to see how people respond to their own.
"We don't want Facebook to feel like a competition," the company says in a statement. — AFP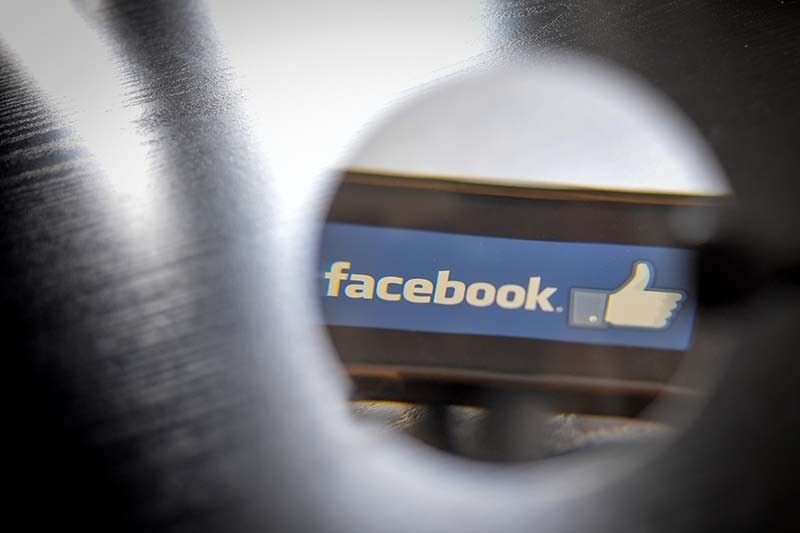 September 24, 2019
Facebook says it had made a deal to buy a startup working on ways to command computers or other devices using thought instead of taps, swipes, or keystrokes.
CTRL-labs will become part of Facebook Reality Labs with an aim at perfecting the technology and getting it into consumer products, according to Andrew Bosworth, vice president of augmented and virtual reality at the California-based social network.
"We know there are more natural, intuitive ways to interact with devices and technology," Bosworth says in a post at Facebook announcing the acquisition. — AFP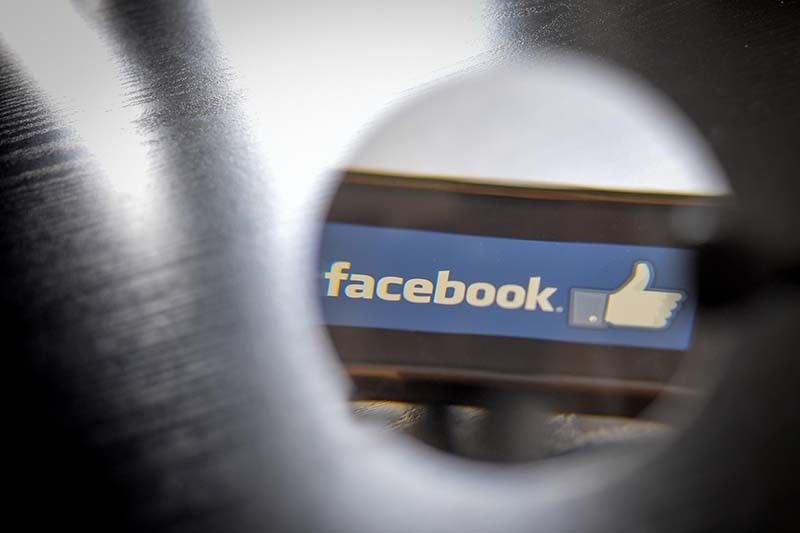 September 12, 2019
France warns it will block development of Facebook's planned Libra cryptocurrency in Europe because it threatens the "monetary sovereignty" of governments.
"I want to be absolutely clear: in these conditions, we cannot authorise the development of Libra on European soil," Bruno Le Maire says at the opening of an OECD conference on virtual, cryptocurrencies.
Facebook unveiled in June its plans for Libra in an announcement greeted with concern by governments and critics of the social network behemoth whose reputation has been tarnished by its role in spreading fake information and extremist videos. — AFP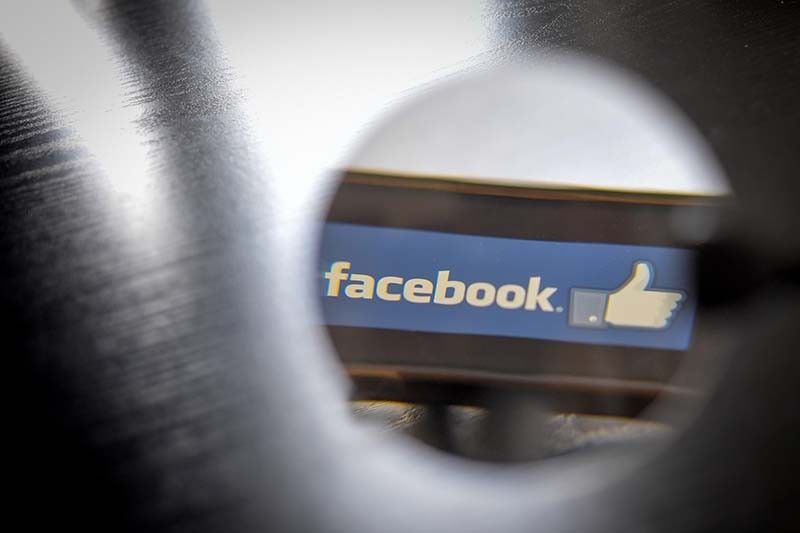 September 7, 2019
A coalition of US states unveils an antitrust investigation of Facebook, the first of what is expected to be a wave of action against dominant technology firms.
New York state Attorney General Letitia James announces the action on behalf of seven other states and the District of Columbia to probe "whether Facebook has stifled competition and put users at risk."
The case may be the first in a series of antitrust actions against Big Tech firms and highlights growing "techlash," based on worries about platforms which control the flow of online information and dominate key economic sectors. — AFP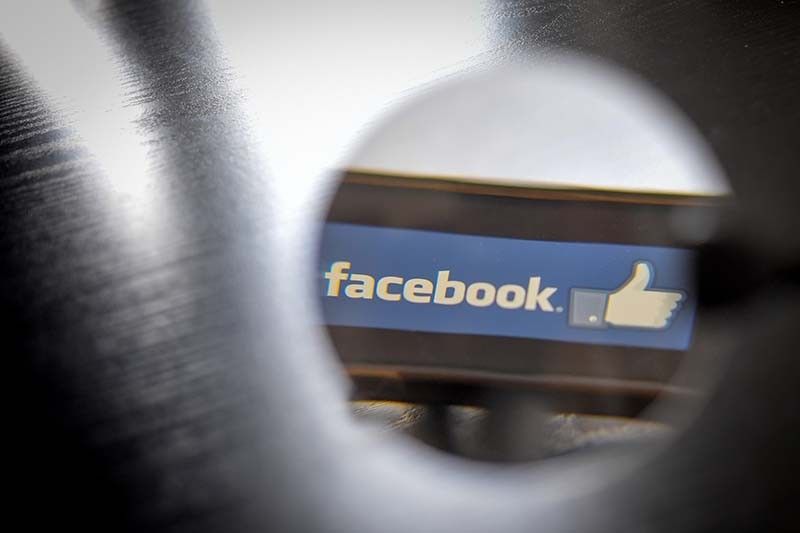 September 6, 2019
Facebook rolls out its online dating service for the United States, a move to take on rivals such as smartphone app Tinder, while focusing on connecting people in "real" long-term relationships.
The free "Facebook Dating" site which was announced last year and already available in 19 other countries will allow users to link their Facebook and Instagram posts to a separate dating profile. — AFP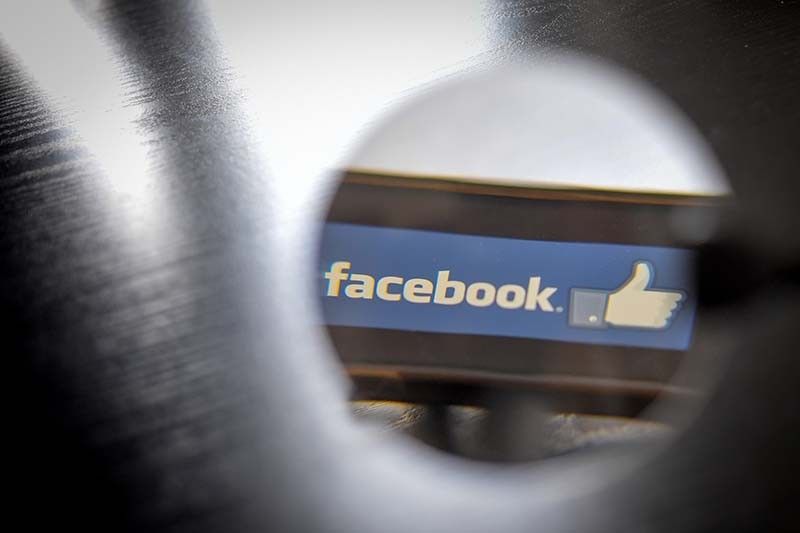 August 2, 2019
Facebook and other sites block access to a rap video about race in multi-ethnic Singapore that is under police investigation after authorities asked for the footage to be removed.
The video shows an ethnic Indian comedian and YouTube star railing against an advert in which the skin of an actor of Chinese origin is darkened to make him look Indian.
The ad drew fierce criticism this week in Singapore, where race is highly sensitive -- the country has an ethnic Chinese majority and is also home to Muslim and ethnic Indian minorities, as well as many foreigners. — AFP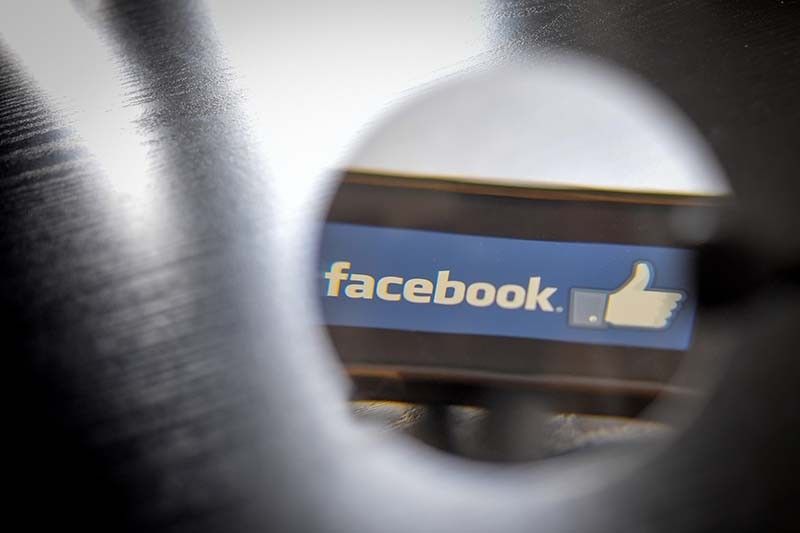 July 25, 2019
Facebook chief executive Mark Zuckerberg reaffirms his commitment to the social network's quest to launch Libra cryptocurrency despite pushback from governments and critics.
Facebook last month unveiled plans for Libra in an announcement that sparked fears of the unintended consequences of a loosely supervised global currency.
Switzerland's financial watchdog FINMA has already pledged to conduct oversight of the Geneva-based Libra Association that will watch over the digital money, which is expected to debut next year. — AFP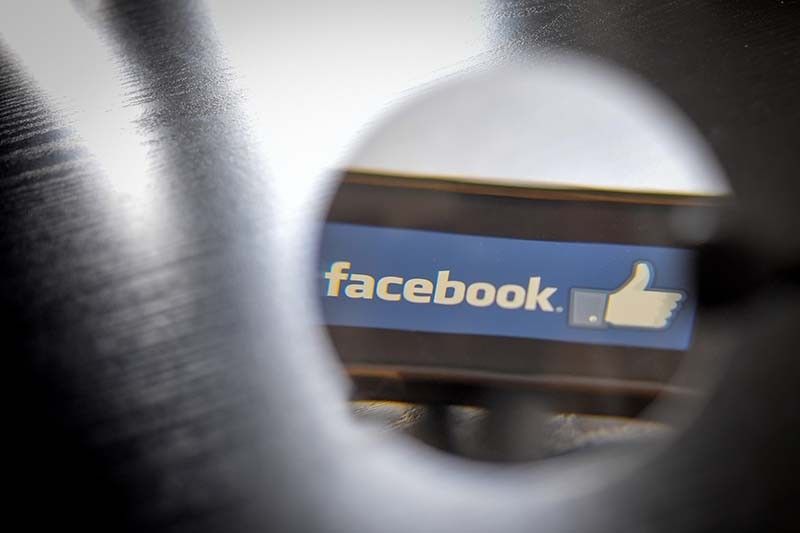 July 18, 2019
Facebook's planned global digital coin Libra has run into a wall of opposition in Washington that could prevent its launch as envisioned, but analysts say cryptocurrencies are likely to make gains around the world nonetheless.
The plan by Facebook and its partners has generated skepticism from US lawmakers and G7 finance ministers as well as from central banks and regulators globally.
Lawmakers have also raised concerns over Facebook's spotty record on privacy and data protection. — AFP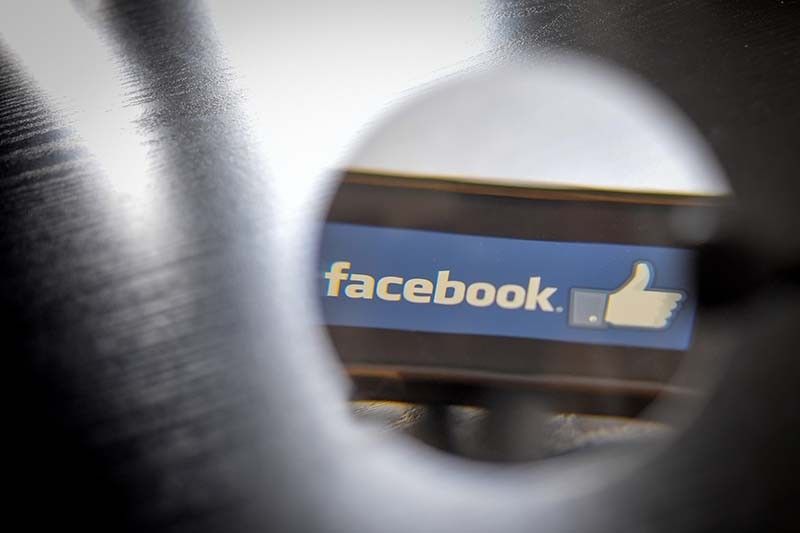 July 16, 2019
Facebook must meet "a very high standard" before it moves ahead with its planned digital currency Libra, US Treasury Secretary Steven Mnuchin says.
Mnuchin says US regulators have already expressed concerns to Facebook about the plan for a global cryptocurrency, noting that these kinds of virtual coins have in the past been associated with money laundering and illicit activities. — AFP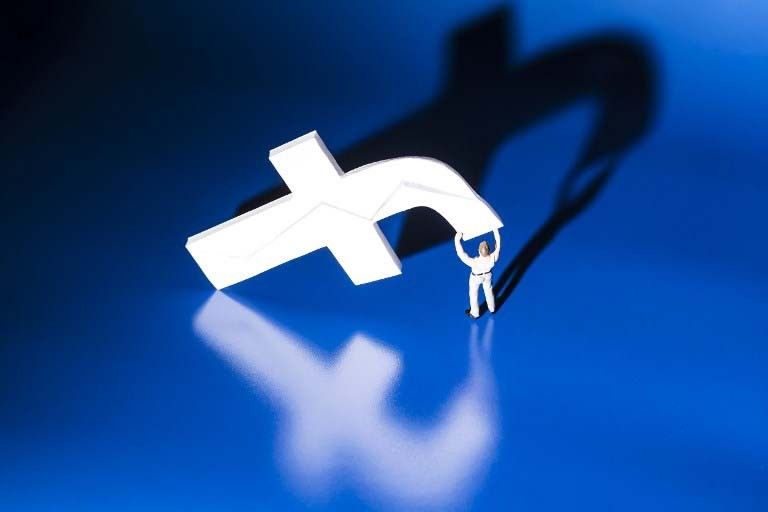 July 4, 2019
Facebook says it was "back at 100 percent" after an outage on all of its services affected users in various parts of the world.
Online monitoring service DownDetector reported earlier the outage began around 1200 GMT and affected Facebook as well as its Instagram and WhatsApp services.
"The issue has since been resolved and we should be back at 100% for everyone," the company tweets, adding they were sorry for "any inconvenience." — AFP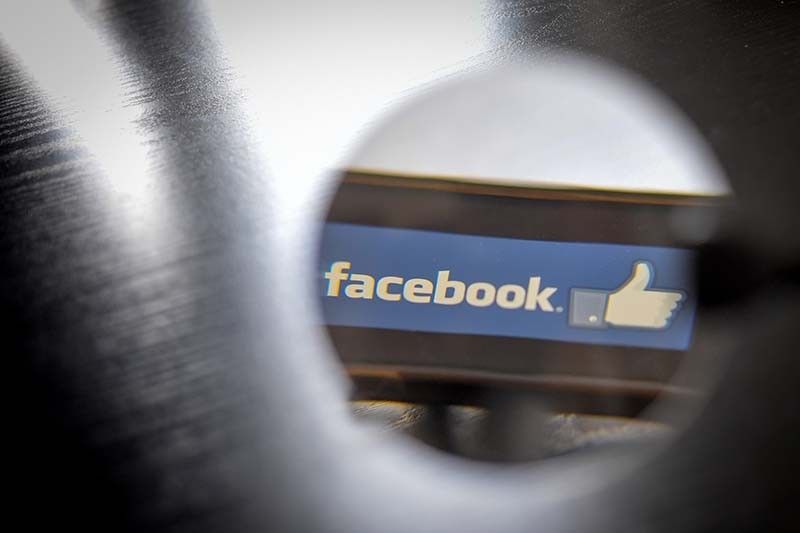 June 27, 2019
US President Donald Trump accuses Twitter of censoring him, alleging the social media platform was making it hard for him to get his message out.
"They are trying to rig the election," Trump says in an interview on Fox Business News.
Accusing the tech company of bias toward Democrats and "hatred" of Republicans, he says lawsuits or legislation were needed to check its power.
Twitter and other social media firms have been facing pressure to curb hate speech and extremist propaganda, blocking accounts of many conspiracy theorists. But Trump and his allies contend that the purge has also silenced conservative voices.
Trump has 61 million Twitter followers and has used the platform as a powerful political instrument, but he complained bitterly that his message was being blocked. — AFP
June 13, 2019
CEO of encrypted messaging service Telegram says it suffered a major cyber-attack that appeared to originate from China, linking it to the ongoing political unrest in Hong Kong.
Many protesters in the city have used Telegram to evade electronic surveillance and coordinate their demonstrations against a controversial Beijing-backed plan that would allow extraditions from the semi-autonomous territory to the mainland.
Demonstrations descended into violence as police used tear gas and rubber bullets to disperse protesters who tried to storm the city's parliament -- the worst political crisis Hong Kong has seen since its 1997 handover from Britain to China.
Telegram announced late that it was suffering a "powerful" Distributed Denial of Service (DDoS) attack, which involves a hacker overwhelming a target's servers by making a massive number of junk requests.
It warned users in many regions may face connection issues. — AFP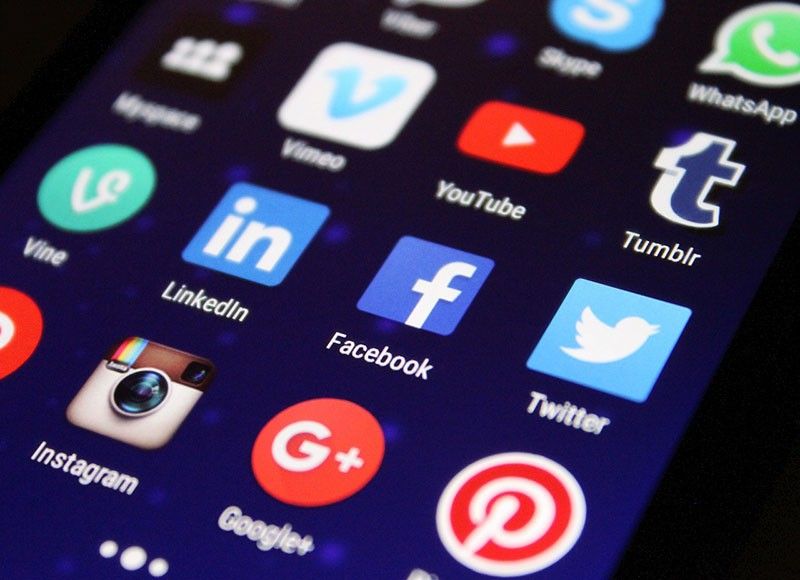 June 4, 2019
Popular dating app Tinder is now required to share users' data with Russian security services after being placed on an official register, the country's telecoms watchdog says.
Tinder has over 50 million users swiping right to select dating profiles and find a match. It is part of the US-based Match Group of social apps whose parent firm is InterActiveCorp.
The Roskomnadzor watchdog says that Tinder has been added to its register "after it presented the necessary information". — AFP
April 26, 2019
Facebook has filed a lawsuit in US federal court to bar a New Zealand company from selling fake "likes," views and followers to Instagram users.
The company and three people targeted in the lawsuit operated a service to raise the profile of Instagram accounts by bolstering them with bogus followers, views and "likes," Facebook director of platform enforcement and litigation Jessica Romero says in a blog post. — AFP
April 14, 2019
Social networking site Facebook is having issues since 6:28 p.m., according to http://downdetector.com.
Users worldwide also report that social media platform Instagram and messaging application, WhatsApp are also down.
According to these users, the social media sites and application won't load on desktop and mobile devices.
April 9, 2019
The Canadian government hails Facebook's decision to ban prominent far-right activists after the platform came under renewed scrutiny for allowing hate groups to flourish in the aftermath of the New Zealand attacks.
"We've seen hate speech fuel the attack against Pittsburgh, at the synagogue, we've seen more recently in Christchurch, worshipers gunned down. This is real and it has consequences. And we're very glad that Facebook has taken the actions that it has," Immigration Minister Ahmed Hussen says.
The social media giant has banned prominent nationalists including Faith Goldy, Kevin Goudreau, whose positions have been described as white supremacist, and several other groups. — AFP
Twitter trims the number of accounts that a user can follow in a single day in an effort to fight spam at the micro-blogging platform.
The total number of accounts that can be added to a user's list was cut to 400 from 1,000, the San Francisco-based internet firm says. — AFP