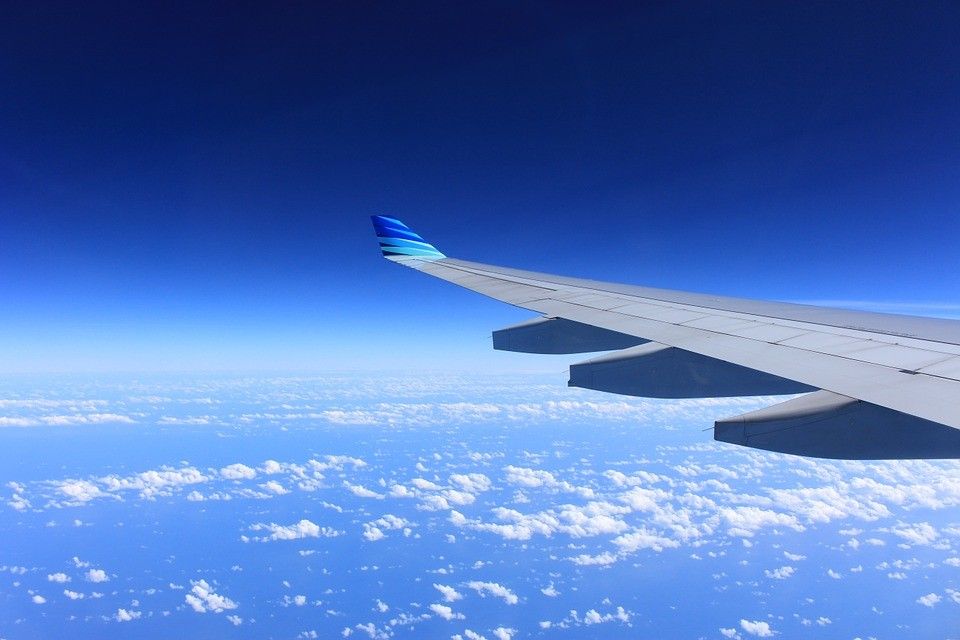 Plane accidents and incidents
LATEST UPDATE: May 21, 2019 - 5:56pm
LOCATION:
+ Follow Story
May 21, 2019
Officials say two people were killed in a floatplane crash in Alaska, the second fatal incident involving the same local airline in a week.
"A pilot and a single passenger are deceased after a Taquan Air Beaver Floatplane crashed in Metlatkatla Harbor" Ketchikan Gateway Borough says in a statement.
"There were no other individuals on board the aircraft." — AFP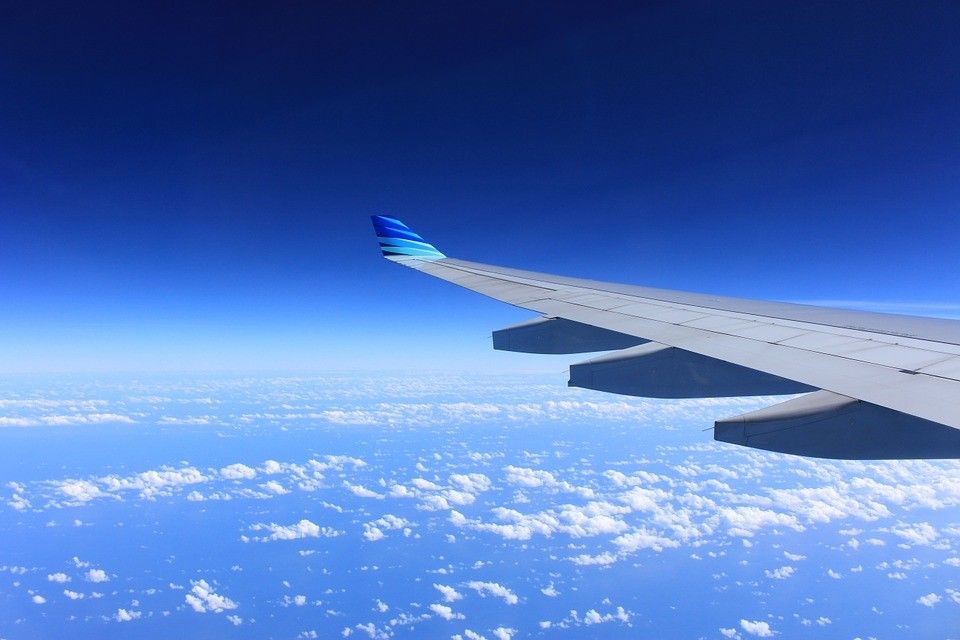 May 4, 2019
A Boeing 737 slid off a runway into a river after crash-landing at a Florida naval air station Friday, officials say, with no fatalities reported.
The plane carrying 143 people including crew from Guantanamo Bay in Cuba ended in shallow water next to the air station in Jacksonville, with all passengers safely evacuated, naval authorities say. — AFP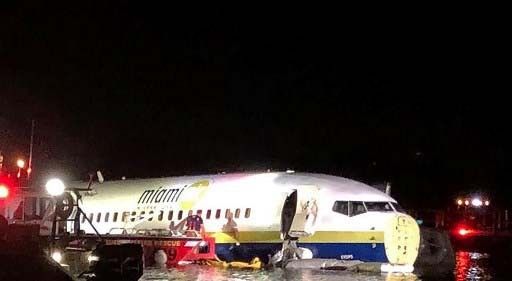 February 21, 2019
Singapore Airlines insists that cameras on its planes' entertainment systems had been disabled after an outcry online from worried passengers who spotted the tiny lenses peering at them.
Travelers took to Twitter and other social media to raise the alarm over the cameras at the bottom of seatback screens on a number of the Singapore flag carrier's newer aircraft. — AFP
February 7, 2019
Australian flag carrier Qantas confirms it would not take up eight Airbus A380s already ordered -- the latest blow for the European airspace firm.
In a statement, Sydney-based Qantas says it would focus instead on refurbishing its existing 12 Airbus super-jumbo planes. — AFP
January 26, 2019
New York's La Guardia airport has faced flight delays as air traffic control struggle with staff shortages linked to the partial federal government shutdown.
The Federal Aviation Administration's website says that arriving flights were being delayed an average of nearly 1.5 hours, and that departures were also affected. - AFP
December 6, 2018
Japanese defence minister says rescue operations were underway Thursday for five US marines missing after two American military aircraft crashed during a refuelling operation off the coast of Japan.
One crew member has already been rescued and is thought to be in a stable condition, Takeshi Iwaya tells reporters.
A spokesman for the Japanese Self-Defense says another crew member had been found but there were no immediate details of the marine's condition. — AFP
November 29, 2018
Investigators of the Oct. 28 crash of a Lion Air flight into the Java Sea say the Boeing 737 MAX aircraft was deemed airworthy when it made its final takeoff from Jakarta.
The officials have summoned reporters to refute reports on a news conference the day before where some media reported they had said the plane was not airworthy when it took off. — AP
November 28, 2018
Lion Air needs to improve its safety culture and better document repair work on its planes, Indonesia's transport safety agency says, in preliminary findings into a fatal crash last month.
Lion Air must take steps "to improve the safety culture and to enable the pilot to make (a) proper decision to continue the flight," it says in a statement, adding that the carrier must ensure "all the operation documents are properly filled and documented".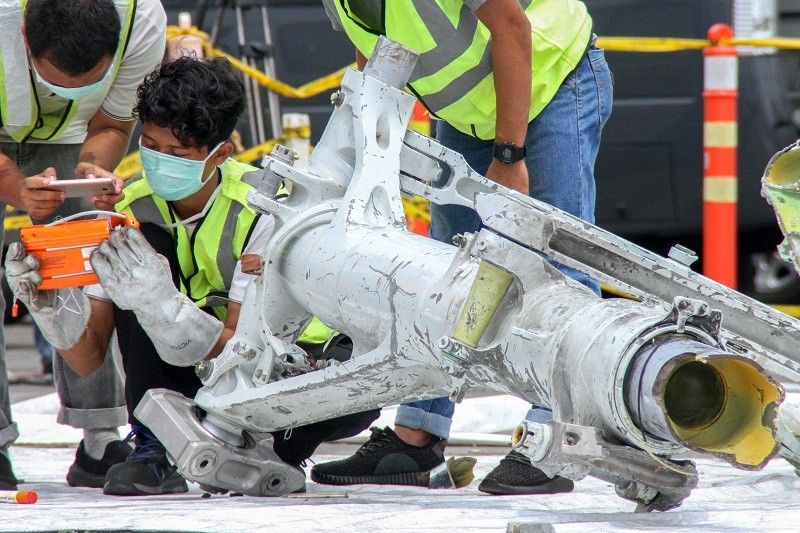 November 24, 2018
A budget airline based in Singapore will discontinue flights to Honolulu in June, citing low demand for the service.
The Honolulu Star-Advertiser reports Singapore Airlines announced this week that its low-cost arm Scoot will end the Hawaii route.
The change comes as Scoot takes over several SilkAir routes over the next two years. The regional airline SilkAir is merging into Singapore Airlines. — AP
November 23, 2018
Indonesian authorities have wrapped up the grim task of identifying Lion Air jet crash victims from recovered body parts, with a preliminary report on the cause of the accident that killed 189 people due next week.
The Boeing 737 Max jet -- one of the world's newest and most advanced commercial planes -- plunged into the Java Sea on October 29 shortly after taking off from capital Jakarta to Pangkal Pinang city, killing all on board.
Since then, investigators have been doing DNA testing on recovered body parts. As of Friday, 125 people have been identified after testing on human remains that filled some 200 body bags, said Arthur Tampi, head of the national police medical centre. — AFP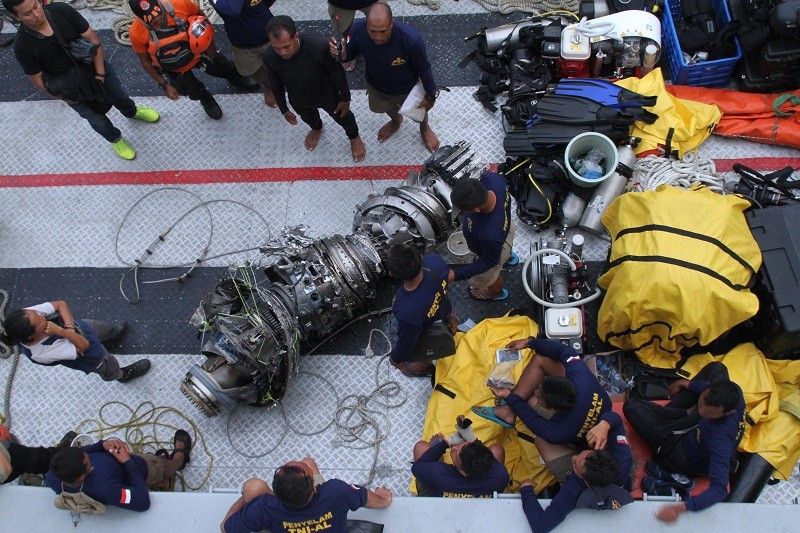 November 21, 2018
A man was killed on the runway at Moscow's largest airport when he was hit by a plane that was taking off, Russian investigators say.
Russian news agencies quoted sources as saying the man was on a stopover in Moscow and had earlier picked a fight on board his flight from Spain. — AFP
November 3, 2018
Divers reported seeing the fuselage and engines of the crashed Lion Air jet on the seafloor and a ping locator has detected a signal that may be from the cockpit voice recorder, says Indonesia's search and rescue chief.
Muhammad Syaugi says "two engines and more landing gear have been found." — AP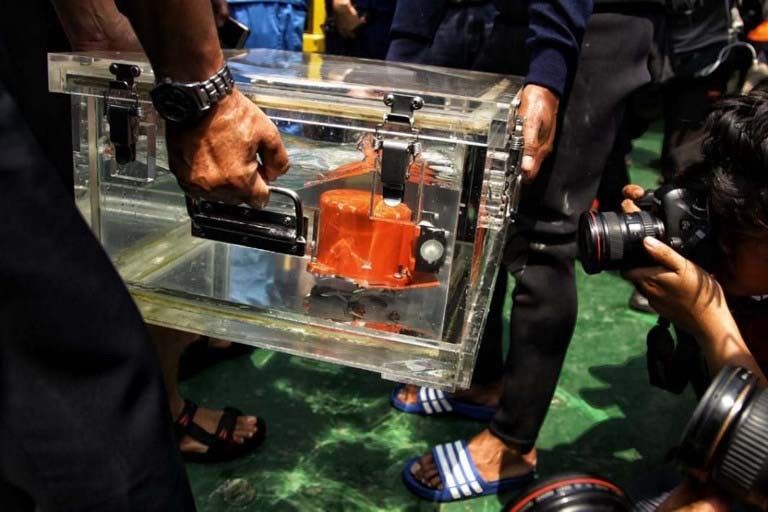 November 3, 2018
Indonesian officials say a diver has died while recovering body parts from the ill-fated Lion Air plane which crashed into the sea killing 189 people. - AFP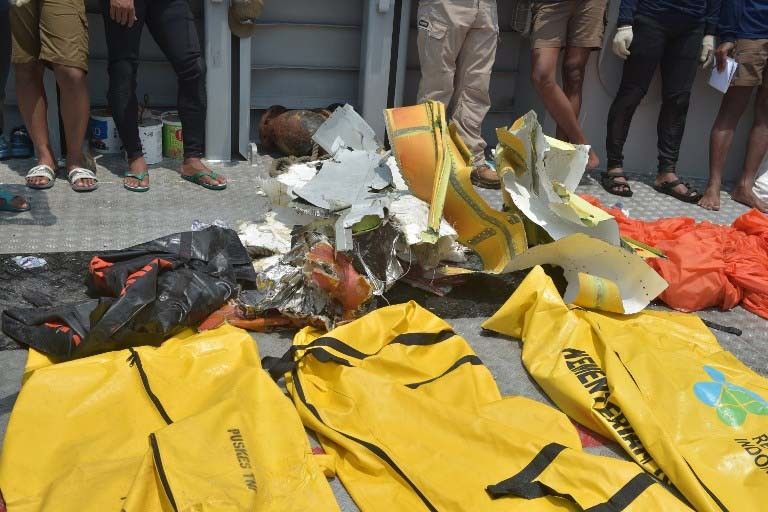 November 1, 2018
Divers have recovered a flight data recorder from the crashed Lion Air jet on the seafloor, a crucial development in the investigation into what caused the 2-month-old plane to plunge into Indonesian seas earlier this week, killing all 189 people on board.
The Boeing 737 MAX 8 plane crashed early Monday just minutes after takeoff from the Indonesian capital Jakarta. It was the worst airline disaster in Indonesia in more than two decades and renewed concerns about safety in its fast-growing aviation industry, which was recently removed from European Union and U.S. blacklists. — AP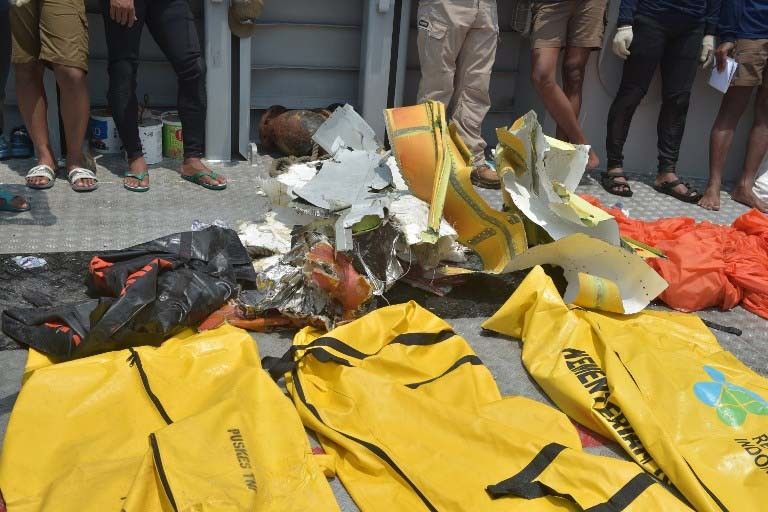 October 16, 2018
Saudi Arabia says a military aircraft has crashed on a training mission in the kingdom.
The state-run Saudi Press Agency announces the crash on Tuesday. It said the crash happened Monday. It did not elaborate, other than to say the crash happened in the kingdom's northeast.
The report on SPA gave no casualty figures. — AP
September 29, 2018
The airline operating a flight that crashed into a Pacific lagoon on Friday in Micronesia now says one man is missing, after earlier saying all 47 passengers and crew had safely evacuated the sinking plane.
Air Niugini says in a release that as of Saturday afternoon, it was unable to account for a male passenger. The airline says it was working with local authorities, hospitals and investigators to try to find the man. — AP
September 28, 2018
All 47 passengers and crew survived a plane's crash landing in a Pacific lagoon Friday morning, wading through waist-deep water to the emergency exits and escaping on local boats that came to the rescue in the Micronesia archipelago.
Seven people were taken to a hospital, according to officials, including one described as being in a critical but stable condition. — AP
September 26, 2018
Qatar Airways says that a baby had died following a flight from Doha to the Indian city of Hyderabad.
A spokesperson for Qatar Airways says that the baby was an 11-month-old boy who had been on the flight with his parents in the early hours of Wednesday.
The parents became aware that their child was having breathing problems after the plane had landed as they made their way to the immigration counter, the spokesperson says. — AFP
September 18, 2018
Russia summons the Israeli ambassador to Moscow following the downing of a Russian plane over Syria which the Russian defence ministry has blamed on the Israeli air force.
"The Israeli ambassador has been summoned to the foreign ministry over the situation," a representative of the ministry's press service says. — AFP
September 8, 2018
A helicopter with seven people on board crashed into a hillside in central Nepal on Saturday with the condition of the passengers unknown, officials say.
The single-pilot Kathmandu-bound Altitude Air helicopter was carrying six passengers, including a Japanese trekker, when it lost contact with air traffic control after taking off from the central district of Gorkha. — AFP
September 1, 2018
One person died -- apparently of a heart attack -- and 18 people sought medical help when a plane skidded off a runway in Russia's Olympic city of Sochi, slid into a river and caught fire during landing early Saturday, officials say.
The Boeing 737 flying from Moscow with 166 passengers and six crew members overshot a runway as it attempted to land in the Black Sea resort city of Sochi, damaged a wing and caught fire. — AP
August 27, 2018
An investigation into a deadly plane crash at Nepal's international airport has blamed the captain who wept and suffered an emotional breakdown during the flight after his skills had been questioned, a draft of the report read.
The March 12 flight from the Bangladeshi capital Dhaka crash-landed at Kathmandu airport and skidded into a football field where it burst into flames, killing 51 people in the deadliest aviation accident in the Himalayan nation for decades. — AFP
August 21, 2018
A Swedish Air Force jet fighter crashed Tuesday near an air base in southern Sweden after striking several birds as it was about to land, Sweden's Armed Forces says.
The pilot of the Swedish-built JAS 39 Gripen fighter aborted the landing he was attempting and ejected, says Col. Lars Bergstrom, head of the Blekinge Air Force Wing near Ronneby in southern Sweden. — AP
August 18, 2018
Police say they arrested Franco Sepulveda Robles, 29, in the northern Chilean city of Antofagasta after investigators linked his cellphone to the wave of threats that disrupted flights.
Robles, a Chilean made false bomb threats against an airline for not returning his suitcase, which caused up to 11 commercial flights to take emergency measures in Chile, Argentina and Peru. — AP
August 11, 2018
The crash of a passenger airplane taken from the Seattle airport in the US state of Washington was "not a terrorist incident," the local sheriff's office says.
"This is not a terrorist incident. Confirmed info .. this is a single suicide male. We know who he is. No others involved," the office of the Pierce County Sheriff says. — AFP
August 11, 2018
A small airplane that crashed in Alaska's Denali National Park, killing five people on board, will remain on a near-vertical mountainside because of the substantial risk to recovery crews, officials said Friday.
The National Park Service announces it will end efforts to recover bodies and wreckage of the K2 Aviation airplane that crashed Aug. 4 near the summit of Thunder Mountain. — AP
August 4, 2018
Russian airline says helicopter has crashed after takeoff in Siberia, killing all 18 aboard. — AP
July 14, 2018
Dozens of Ryanair passengers have been discharged from hospital after being treated for nausea following an unscheduled landing in Germany.
The pilot of the flight from Dublin to Zadar, Croatia, decided to land at Frankfurt-Hahn airport after the cabin pressure dropped.
German police says 33 of the 189 passengers on board complained of headaches, ear pain and nausea, and were taken to a nearby hospital. All were able to leave again by Saturday morning.
A replacement flight was scheduled to take the passengers to Croatia on Saturday. — AP
June 28, 2018
A small chartered plane crashed Thursday in a busy area of Mumbai, India's financial and entertainment capital, killing at least six people including two on the ground, police says.
The fatalities included two pilots and two flight engineers on the aircraft. — AP
June 28, 2018
Police say chartered plane has crashed in Mumbai, India's financial capital; number of passengers and injuries unclear. — AP
June 27, 2018
Authorities say they've arrested a 19-year-old man accused of sprinting shirtless toward a jet at Atlanta's airport and jumping on the wing.
News outlets report Atlanta Police have charged Jhryin Jones with criminal trespassing, public indecency and obstruction of law enforcement officers.
Atlanta police spokeswoman Stephanie Brown tells The Atlanta Journal-Constitution that Jones scaled a fence Tuesday at Hartsfield-Jackson International Airport and ran onto an active taxiway. She says he then jumped on the wing of a recently landed Delta Air Lines flight from Miami and pounded on windows.
Video obtained by WSB-TV shows a shirtless man sprinting across a grassy area toward an aircraft. Photographs showed the man being detained on the ground by officers.
The airport tweeted there was no impact on operations.
It wasn't immediately clear if Jones has a lawyer. — AP
May 25, 2018
Russia is rejecting the claim by the Netherlands and Australia that it is legally responsible for the downing of Malaysia Airlines Flight 17 over war-ravaged eastern Ukraine nearly four years ago, killing all 298 people on board.
The accusations came a day after international investigators announced that the missile system that brought down the plane was whisked into Ukraine from a Russian military unit. Dutch Foreign Minister Stef Blok said "the government is now taking the next step by formally holding Russia accountable."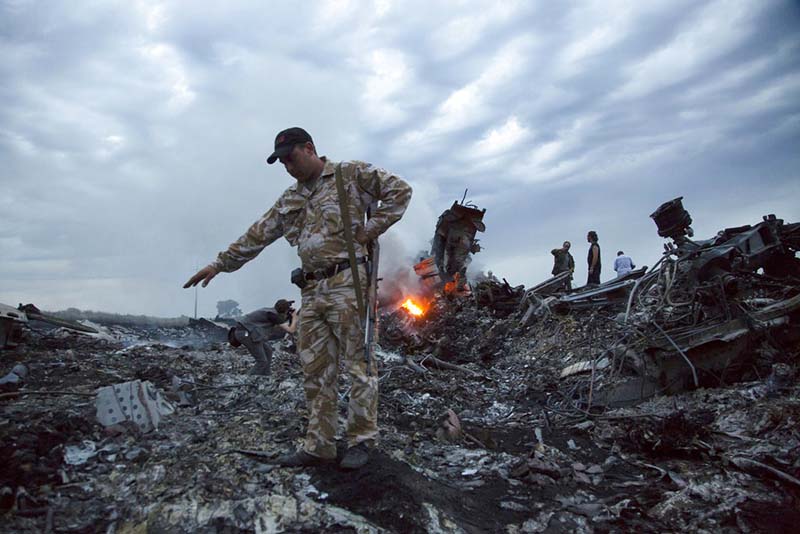 Russian President Vladimir Putin's spokesman, Dmitry Peskov, rejected the accusations. He said Friday that Russia has been barred from the investigation and thus can't trust its results. He also charged that Ukraine contributed to the tragedy by failing to ban civilian air traffic over the war zone. — AP
March 17, 2018
The confirmed death toll climbed to at least 10 as more bodies were recovered at the crash site in Plaridel, Bulacan.
Seven people have been tragically killed as their plane plummeted into a house in Bulacan.
Retrieval operation is ongoing.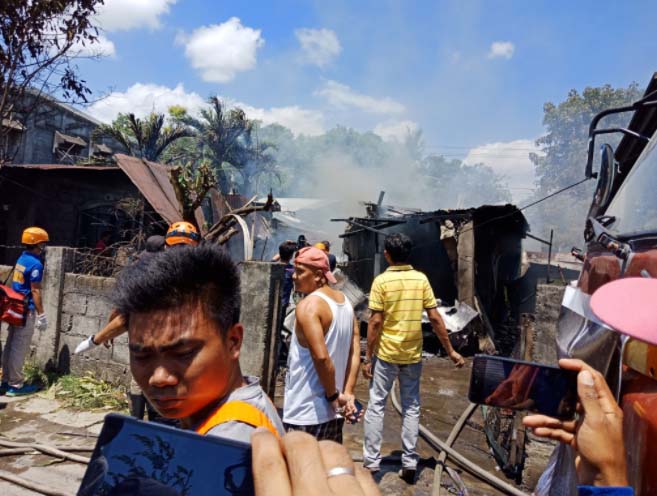 FULL STORY: 7 dead as small plane crashes in Bulacan residential area