Mga 'plastic' i-ban sa syudad
February 17, 2019 | 12:00am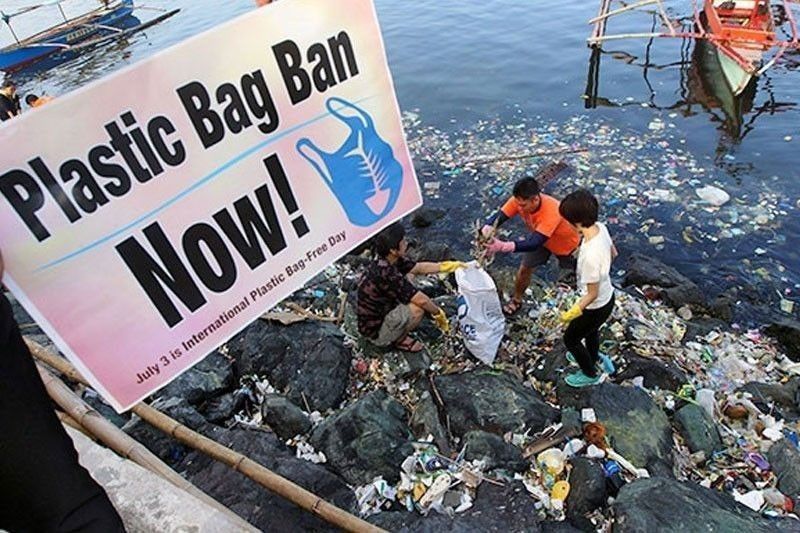 CEBU, Philippines — Usa ka 'total ban' sa mga single-use plastic ang plano nga ipatuman sa kagamhanan sa syudad sa Sugbo kung maaprobahan na ang usa ka ordinansa kabahin niini sa konseho.
Sa pagkakaron, ang plastic shopping bags dili na mamahimong gamiton matag Miyerkules ug Sabado.
Si Cebu City Environment and Natural Resources Office Head Nida Cabrera miingon nga nagpatabang siya sa Office of the Mayor sa pag-draft sa maong ordinansa.
"Ang ordinance karon is focused on shopping bags nga naay handle nga plastic. Ang carry bag ra ang banned only Wednesday and Saturday. Sa kaning proposed ordinance, totally ban na gyud ang certain kinds of single-use plastics," matud pa ni Cabrera.
Ang Solid Waste Management Board mitabang sab og suwat sa maong giduso nga ordinansa.
Sigon ni Cabrera nga ang maong draft sa ordinansa anaa na sa opisina ni Konsehal Eugenio Gabuya, Jr. alang sa pag fine-tuning una isumiter sa Konseho sa Sugbo.
Ubos sa maong proposal, dili na pwede mogamit ug mamaligya og mga thin-film plastic nga gamiton sa ice water, packaging, plastic shopping bags, stirrers, straws, cups, plates, bottles, spoons, forks,banderitas, ug uban pa kada adlaw.
Way labot sa maong prohibition kadtong mga produkto nga gisulod na daan og mga single-use platics isip primary package niini.
Ang mga takeouts, mamahimo sab mopalit sa barato nga presyo ang paggamit sa plastic nga kutsara ug tinidor basta lang ang pagkaon gisulod sa paper-based o reusable nga container.
Ang giduso nga penalty mao ang P5,000 o pagkapriso sa usa ka adlaw ngadto sa 30 ka adlaw kon dunay makit-an nga tawo nga molapas sa maong ordinansa.
Ang syudad mamahimong mo-revoke sa permit sa mga business establishment kon mo-violate sa maong ordinansa.Nagmalaumon si Cabrera nga tanang mga membro sa Konseho ang mosuporta niini. —/LPM (BANATNEWS)
Recommended
August 17, 2022 - 12:00am