11 mil canisters gisakmit
February 25, 2017 | 12:00am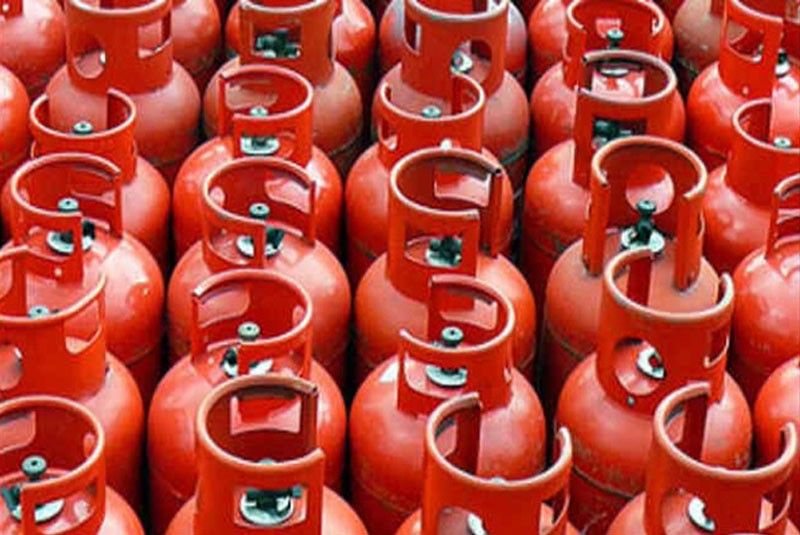 CEBU, Philippines - Kapin 11 mil ka latang butane canisters nga gituohang ilegal nga sudlan og liquefied petroleum gas (LPG) ang nasakmit ug napulo ka tawo ang gisikop duha kanila mga menor de edad nga gipatrabaho sa illegal LPG refilling station diha sa Uldog Street, Brgy. San Roque sa Dakbayan sa Talisay.
Ang Department of Energy -7 inubanan sa mga sakop sa Criminal Investigation and Detection Group -7 ug Regional Public Safety Battalion -7 ang mironda sa balay sa usa ka Jane Dela Cerna Reales.
Ang mga otoridad armado og search warrant nga giisyu ni Judge Jerry Dicdican sa Branch 25 sa Dakbayan sa Danao batok ni Reales, apan wala kini maabti didto.
Apan ilang naabtan ang napulo ka mga tawo apil ang duha ka bata nga nag-refill sa mga lata sa butane.
Ang mga nasikop mao sila si Allam Pangandaman, Jomel Natan, Rudy Villacampo, Charlie Villarama, Nico Mahusay, Wilne Mara -asin, Remark Daan, Ivan Jacaban ug duha ka minor.
Ang mga trabahante nga nahinabi sa Banat News miingon nga wala sila kabalo nga ilegal ang ilang trabaho.
Si Jomel Natan, 18, miingon nga kun nahibalo pa kini nga bawal ang ilang gihimo di gayod kini mosulod sa maong trabaho.
Sigun pa sa mga trabahante 12 sentabos ang bayad kanila kada lata nga ilang masudlan og LPG.
Sulod sa ilang gitrabahoan nakuha ang 8,448 ka mga lata nga aduna nay mga sulod nga LPG ug laing 3,080 ka basiyo nga wala pay sud nga gibana-banang kapin P200 mil ang kantidad.
Gisakmit usab ang tulo ka dagko nga bullet tanks, upat ka LPG refilling machines, duha ka LPG refilling pipes ug mga sales order nga resibo.
Ang hepe sa CIDG-7 Royina Garma miingon nga karon lang nga bulan nakahimo og cases build up sa maong kaso human sa ilang nadawat nga reklamo.
Gikatahong walay standard certificate compliance gikan sa DOE-7 ang maong establisemento.
Si Garma miingon nga ilaha sab nga subayon kung duna bay tulobagon ang mga trabahante kay sila man ang tig-refill sa nga butane.
Daan nang nipasidaan ang Bureau of Fire Protection nga peligro gyud ang mga refilled butane canisters tungod kay wala kini gidesinyo nga sudlan og balik, mas pa kun LPG ang isud niini. (BANAT NEWS)