Finland poised for NATO membership as Ukraine war crimps Russian gas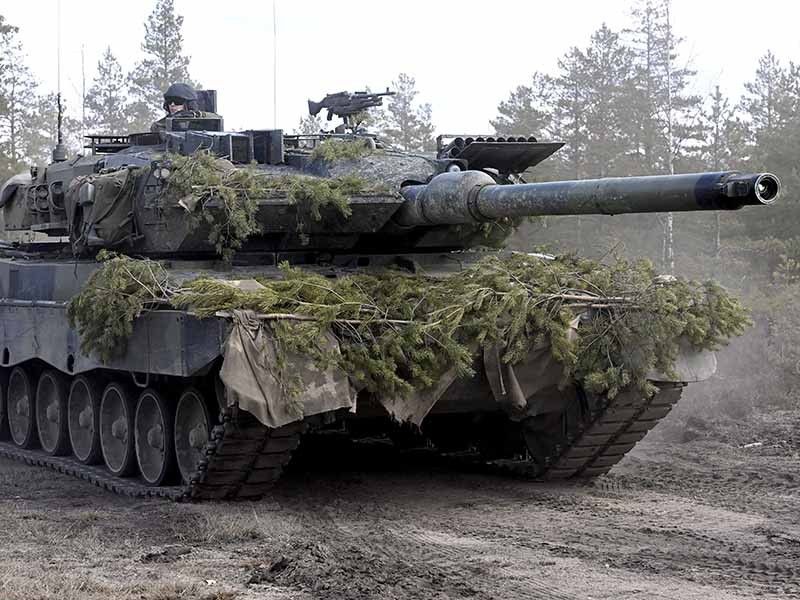 KYIV, Ukraine — Finland took a step Thursday towards fast-track NATO membership, triggering a blunt warning from the Kremlin, as the war in Ukraine throttled supplies of Russian gas to Europe and the number of people who fled the country passed six million.
In Geneva, the UN Human Rights Council decided to probe alleged Russian atrocities in Ukraine, in a vote overwhelmingly approved by its members but snubbed by Russia.
And in graphic new evidence of potential war crimes by Moscow's forces, CNN aired footage it said showed Russian troops shooting two unarmed civilians in the back. AFP has not independently verified the footage.
Finland's leaders declared their nation must apply to join NATO "without delay" — a seismic change in policy since Russia invaded its neighbor in February.
"As a member of NATO, Finland would strengthen the entire defense alliance," President Sauli Niinisto and Prime Minister Sanna Marin said in a joint statement.
Kremlin spokesman Dmitry Peskov warned Russia would "definitely" see Finnish membership as a threat.
The Russian foreign ministry said Moscow would be "forced to take reciprocal steps, military-technical and other, to address the resulting threats".
In launching the invasion of Ukraine, President Vladimir Putin cited in part what he called the threat from NATO, which expanded eastwards after the Cold War.
Finland has been a declared neutral in East-West crises for decades, and as recently as January its leaders ruled out NATO membership.
But the February 24 invasion shocked the Nordic nation.
It shares a 1,300-kilometer border with Russia and its past is studded with conflict with its giant neighbor.
NATO has already declared it will warmly embrace Finland and Sweden, two countries with deep pockets and well-equipped armies.
Finland's entry will be "smooth and swift", NATO chief Jens Stoltenberg promised on Thursday.
Germany, France and the powerful US Senate Foreign Relations Committee also strongly voiced their support, and Britain has already pledged its assistance.
A special committee will announce Finland's formal decision on a membership bid on Sunday. Sweden, another neutral state, is widely expected to follow.
Russian gas
Russia's flow of gas to Europe meanwhile fell, spurring fears for Germany and other heavily dependent economies.
Russian energy giant Gazprom announced it would stop supplying gas via the Polish part of the Yamal-Europe pipeline following retaliatory sanctions that Moscow imposed Wednesday on Western companies.
Gazprom also said gas transiting to Europe via Ukraine had dropped by a third -- a fall it blamed on Ukraine's pipeline operator, which the company denies, pointing the finger at Russia.
Ukraine and Poland are major supply routes for Russian gas to Europe and the two sides have kept flows going despite the conflict.
The European Union's heavy reliance on Russian energy has made it reluctant to add oil and gas imports to sanctions targeting Russia's economy.
Mykhaylo Podolyak, a senior aide to Ukrainian President Volodymyr Zelensky, urged the bloc to impose an immediate embargo.
"If the leaders had acted decisively in 1938, Europe could have avoided WWII," he wrote on Twitter. "History won't forgive us if we make the same mistake again."
With a global food crisis feared as Ukrainian exports tumble, host Germany said the G7 club of industrialized nations will tackle the issue for the world's poorest nations at talks beginning Thursday.