WHO Europe says COVID-19 vaccine mandates should be 'last resort'
December 7, 2021 | 8:54pm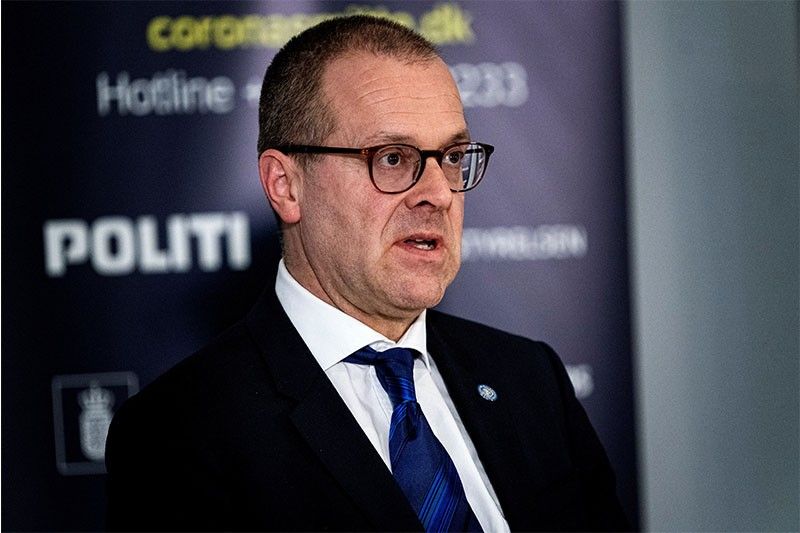 COPENHAGEN, Denmark — The World Health Organization (WHO) in Europe on Tuesday cautioned against making Covid vaccines mandatory, while urging better protection of children among whom cases are high.
Europe is battling a fierce surge in the pandemic, with the WHO registering 120,000 Covid-related deaths on the continent since November 23 when it warned of up to 500,000 more deaths by March 2022.
Regional director Hans Kluge said compulsory vaccines should be "an absolute last resort and only applicable when all other feasible options to improve vaccination uptake have been exhausted".
Noting that mandates have increased vaccine uptake in some cases, Kluge said these were "context specific", and added that the effect mandates may have on "public confidence and public trust" must also be considered.
The regional health bloc also noted that the number of cases had increased "across all age groups, with the highest rates currently observed in the five to 14 years age group."
"It is not unusual today to see two to three times higher incidence among young children than in the average population," Kluge told a press conference.
"The health risks extend beyond the children themselves," Kluge added, noting that children risk passing the infection to parents and grandparents in the home.
Improved ventilation and the use of masks should be a standard at all primary schools as part of a safe learning environment, while avoiding school closures and remote learning, the regional director said.
"Vaccinating children should be discussed and considered nationally," Kluge added.
The WHO's European region comprises 53 countries and territories, and includes several in Central Asia.
The organisation also expressed concern about rising cases of the recently discovered Omicron variant of the virus, but stressed that the fight should still be focused on the currently dominant Delta variant.
"The problem now is Delta and however we succeed against Delta today is a win over Omicron tomorrow, before it eventually surges," Kluge said.
Meanwhile in Norway, where 29 cases of the Omicron variant have been confirmed, health authorities warned that the new variant would likely add to the stress on health services to a "significant degree".
"The variant will probably establish itself in Norway and become dominant in a matter of weeks," department director Line Vold at The Norwegian Institute of Public Health said in a statement.
The Nordic country's government is expected to announce new measures later Tuesday.
As It Happens
LATEST UPDATE: January 23, 2022 - 3:02pm
Pharma giants Sanofi and GSK said on July 29, 2020, that they have agreed to supply Britain with up to 60 million doses of a potential COVID-19 vaccine. The agreement covers a vaccine candidate developed by France's Sanofi in partnership with the UK's GSK and is subject to a "final contract."
This thread collects some of the major developments in the search for a vaccine to ease the new coronavirus pandemic. (Main photo by AFP/Joel Saget)
January 23, 2022 - 3:02pm
Covax aims to break the Covid-19 pandemic in 2022 by ensuring a steady supply of vaccines at last for the world's poorest countries — and swiftly getting them into arms.
The global scheme, aimed at procuring donor-funded jabs for the 91 weakest economies, delivered its one billionth dose last weekend — a major milestone that came far later than anticipated after a year of setbacks.
The battle for Covax in 2021 was getting hold of doses — besides rich countries cornering most of the vaccine supply, it faced export bans from producer countries, regulatory red tape and manufacturing delays. — AFP
January 13, 2022 - 8:32am
Around a hundred Rwandans have crossed into DR Congo in recent days, saying they are fleeing the country's Covid-19 vaccination rules, local sources said on Wednesday.
Small groups of Rwandans, travelling by canoe, have landed on the southern edge of Idjwi island in Lake Kivu which straddles the border, Karongo Kalaja, the administrator of Idjwi, told AFP.
"We have already recorded at least 100" arrivals, Kalaja said. — AFP
January 3, 2022 - 6:35pm
India extends Covid vaccinations to teens aged 15-18 on Monday, after officials tightened restrictions in big cities to avoid a repeat of last year's devastating outbreak.
More than 200,000 people around India died in a huge spring virus wave that overwhelmed hospitals and crematoriums.
Health workers have since administered more than 1.4 billion vaccine doses but less than half of India's population is fully inoculated, according to government data. — AFP
December 31, 2021 - 12:14pm
A preliminary South African government study published Thursday showed a booster of the Johnson & Johnson COVIDvaccine was 85% effective in preventing hospitalization from the Omicron variant, a finding that helps revive the shot's reputation.
The South African Medical Research Council compared 69,000 health care workers who received two doses of the vaccine, based on viral vector technology, against a group of people who were unvaccinated.
The research, which has not yet been peer reviewed, was conducted from November 15 to December 20, a time when the heavily-mutated Omicron variant increased from 82 to 98% of COVID-19 cases in the country.
When a booster shot was given six to nine months after the first dose, vaccine efficacy against hospitalization increased over time, from 63% at 0-13 days to 85% one to two months post-boost.
"This data is important given the increased reliance on the Ad26.COV.2 vaccine in Africa," wrote the authors, using the formal name for the J&J shot.
The result was also hailed by the company. In a statement, J&J scientist Mathai Mammen said it showed the vaccine "remains strong and stable over time, including against circulating variants such as Omicron and Delta." — AFP
December 25, 2021 - 3:02pm
Chile will offer its citizens a fourth coronavirus vaccine dose from February, starting with high-risk categories, President Sebastian Pinera announces.
"The main concern and priority is to protect the lives and health of our compatriots," he says at an event to mark a year since Chile launched its COVID-19 vaccination campaign.
First to get the booster shot will be health workers, old people and those with chronic diseases. — AFP