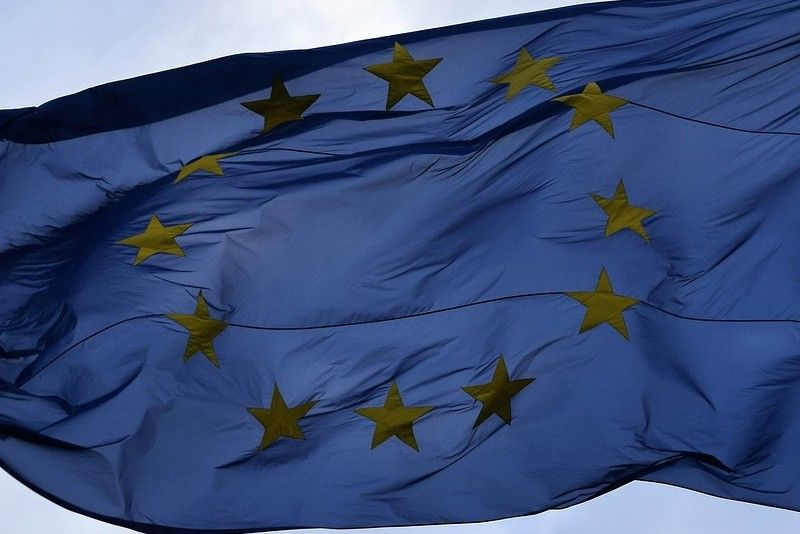 Tourists sunbathe at Palmanova Beach on the Island of Mallorca on July 27, 2020. Tour operator TUI has cancelled all British holidays to mainland Spain from today until August 9, after the UK government's decision to require travellers returning from the country to quarantine.
STAR/ File
Faced with second wave, Europe tightens virus measures
(Agence France-Presse) - July 28, 2020 - 7:47am
PARIS, France — Fresh outbreaks of the coronavirus have led many European countries to tighten measures as they battle to prevent its spread again.
Here is an overview of recent developments, including localised lockdowns and obligations to wear face masks among others:
Spain
The number of daily notified cases has climbed to 1,738 or 92 percent more than the previous week.
From July 17, almost four million residents in Spain's second city Barcelona have been urged to stay home by the Catalan regional government.
The government also ordered the closure of cinemas, theatres and nightclubs and banned gatherings of more than 10 people. Restaurants must limit capacity to one-half the usual number.
Since July 15, people have also been told to stay home in and around the Catalan city of Lerida, a measure affecting around 250,000 people.
Faced with a resurgence of infections, many Spanish regions, although not Madrid, have tightened the requirement to wear masks.
In those regions, masks must now be worn at all times in the street and in enclosed public spaces.
Portugal
Lisbon has reported 218 daily cases, a decline of 28 percent from the previous week.
Lockdown at home has been the rule since July 1 for 700,000 inhabitants in the capital region.
That measure has been extended at least until the end of July.
Britain
London has reported 662 daily cases, a weekly decline of 12 percent.
Britain is the only western European country where the number of daily deaths remains high however, at around 65 per day.
On June 30, the central city of Leicester began a localised two-week lockdown with non-essential shops shutting. The restriction had now been partially eased.
Facemasks -- already compulsory in Scotland -- are now also mandatory in all English shops and supermarkets as of July 24.
On July 26, Britain introduced a quarantine for visitors from Spain.
Ireland
Dublin has reported 17 daily cases, a decline of nine percent.
Having initially planned to open bars fully from July 13, the date was pushed back to August 10 owing to a resurgence of cases. Gatherings are limited to 50 people indoors and 200 outdoors, and wearing masks in shops will be compulsory.
France
Paris has reported 823 daily cases, an increase of 55 percent.
A negative virus test will become mandatory at the latest on August 1 for visitors from 16 countries, including the United States, Brazil and Algeria. Otherwise travellers are to be tested on arrival and go into quarantine if positive.
The authorities have advised against travel to Catalonia.
Belgium
Brussels has reported 318 daily cases, a surge of 149 percent.
From July 29, and for four weeks, the number of people who can gather together has been reduced to five from 15.
Public events are limited to 100 people indoors, instead of 200 previously, and 200 outside, instead of 400.
Wearing a mask was made compulsory from July 11 for everyone over the age of 12 in enclosed public spaces including shops, cinemas, libraries and places of worship.
Germany
Berlin has reported 528 daily cases, an increase of 33 percent.
Despite being less affected by the pandemic than many neighbours, Germany's federal and regional governments have agreed on tougher, targeted lockdown measures to contain local outbreaks and ward off the threat of a second coronavirus wave, including a ban on travel "in and out of the affected areas."
Austria
Vienna has reported 127 daily cases, a rise of 18 percent
On July 24, masks became mandatory in supermarkets, post offices, banks and medical centres.
Italy
Rome has reported 241 daily cases, an increase of 23 percent.
In Campania in the southern Naples region, a 1,000-euro ($1,180) fine was imposed on July 25 in establishments that allow clients to go without masks.
As It Happens
LATEST UPDATE: January 22, 2021 - 2:09pm
Follow this page for updates on a mysterious pneumonia outbreak that has struck dozens of people in China.
January 22, 2021 - 2:09pm
The number of people taking their own lives in Japan rose for the first time in over a decade last year, as the pandemic reversed years of progress combatting a stubbornly high suicide rate.
Japan's health and welfare ministry said Friday that 20,919 people died by suicide in 2020 according to preliminary data, up 3.7 percent from the previous year. That compares with 3,460 deaths from coronavirus in the same period.
It marks the first year-on-year rise in suicides in more than a decade, with women and children in particular taking their lives at higher rates. — AFP
January 21, 2021 - 8:02am
The number of US COVID-19 deaths on Wednesday surpassed the country's toll of military fatalities in World War II, according to a tracker maintained by Johns Hopkins University.
As of the evening, the tracker showed that 405,400 people have died from the disease caused by the new coronavirus in the United States.
The total number of combat and non-combat deaths in World War II was 405,399, according to the Department of Veterans Affairs.
The figure is a stark reminder of the pandemic's cost as newly-elected President Joe Biden begins his term. — AFP
January 20, 2021 - 8:52pm
The novel coronavirus has killed at least 2,058,226 people since the outbreak emerged in China in December 2019, according to an AFP tally from official sources at 1100 GMT on Wednesday.
More than 96,144,670 cases of coronavirus have been registered.
These figures are based on daily tolls provided by health authorities in each country and exclude later re-evaluations by statistical organisations as has happened in Russia, Spain and Britain. — AFP
January 20, 2021 - 6:15pm
Beijing health officials on Wednesday say two cases of COVID-19 found in the capital were the highly-transmissible UK variant of the virus, as five neighbourhoods were locked down in the south of the city.
The cases in Daxing district were "considered to be variants of the new coronavirus discovered in the UK", the head of the Beijing health authority Pang Xinghuo tells reporters. — AFP
January 20, 2021 - 12:57pm
The UK coronavirus strain has been detected in at least 60 countries, the World Health Organization says Wednesday, 10 more than a week ago.
The South African variant, which like the UK strain is believed to be more infectious, has now been reported in 23 countries and territories, the WHO said in a statement. — AFP