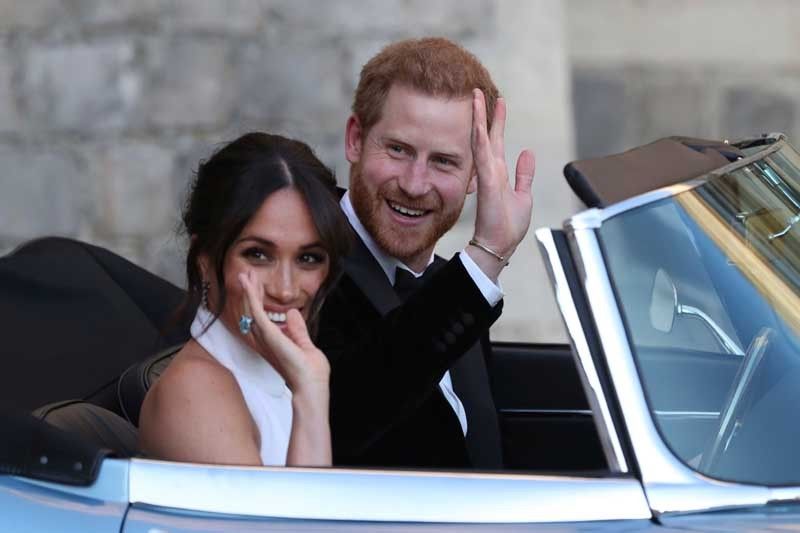 The newly married Duke and Duchess of Sussex, Meghan Markle and Prince Harry, leave Windsor Castle in a convertible car after their wedding in Windsor, England, to attend an evening reception at Frogmore House, hosted by the Prince of Wales, Saturday, May 19, 2018.
Steve Parsons/pool photo via AP
British royal family thanks those who celebrated wedding
(Associated Press) - May 20, 2018 - 4:04pm
LONDON — The royal family has thanked people who attended or watched the wedding of Prince Harry and Meghan Markle.
"Thank you to everyone who came to Windsor and those who followed from around the UK, the Commonwealth, and the world," the royals said.
The family tweeted its thanks late Saturday night while Harry and his bride were attending a private soiree hosted by Harry's father, Prince Charles.
Kensington Palace did not release details, but photographs showed Markle, now known formally as the Duchess of Sussex, wearing an emerald-cut aquamarine ring that had belonged to Harry's mother, Princess Diana, to the reception.
The newlyweds spent their first night as a married couple at Windsor Castle. They are not immediately going on honeymoon.