EDITORIAL — A platform, a preacher, a promise, people, and a place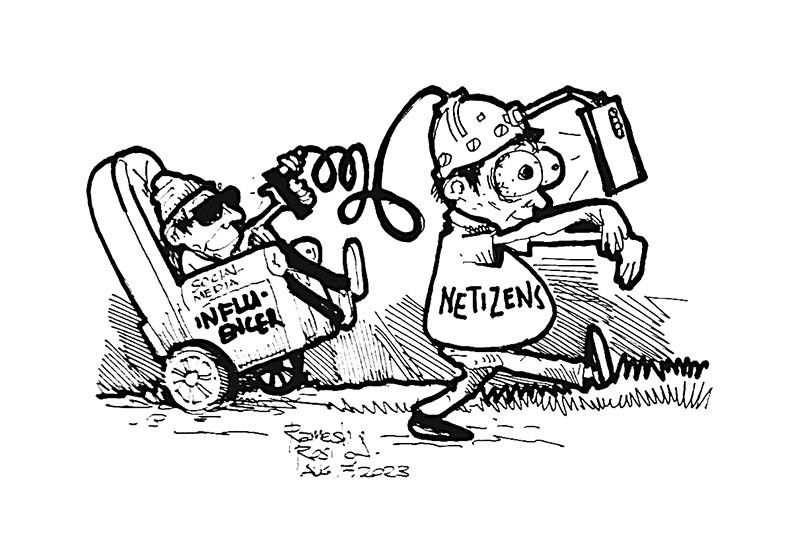 A huge riot happened in New York recently, but this wasn't one instigated by politics or religion. It happened after a social media influencer said he would be giving away gaming consoles.
The influencer at the center of the storm is 21-year-old Kai Cenat, a live streamer and YouTuber who is famous for his live streams on Twitch and his comedy-based content. He has millions of followers in different social media platforms.
On Instagram, Cenat said he will give away PlayStation 5 consoles as well as other gifts during a gathering with fans in Manhattan's Union Square.
Thousands of people showed up, choking the square. However, the gathering didn't stay peaceful after some people started making trouble by throwing bottles at others. Before police could get anything under control, fights were breaking out and people were attacking cars and establishments.
Police eventually broke up the gathering but not before some people were injured while 65 others were arrested, many of them minors. Now Cenat himself is facing charges for inciting a riot and unlawful assembly.
This recent development is a shocking reminder of several modern truths.
First, it shows how powerful some people can become with the use of social media. Cenat isn't a politician, but it seems he was able to command the presence such a huge following to a certain area. To be fair to him it may not have been his intention to attract such a large crowd, but that is what happened.
Second, it shows how easily people can be manipulated or convinced to do something. There is no way people expected that everyone who attended would receive a gift, let alone a gaming console, but they went anyway.
Again, to be fair to Cenat, he may have indeed intended to give away gaming consoles and other gifts, however there is no indication that he was able to.
Third, it shows how easily things can turn ugly with a mob of people. It does not take much to turn a crowd of people into a violent mass. For reference we can also look at the riots of January 6, 2021 that actually began as a peaceful assembly before it was hijacked by people who ended up storming the US Capitol.
Again, it's unlikely Cenat wanted this to happen but it did anyway.
Why are we paying attention to this latest incident? Because somewhere someone is treating this incident as a case study on how to cause trouble to get what they want. All they need is a platform, a preacher, a promise, and people in the right place at the wrong time.