EDITORIAL - How can police assure Teves of his safety?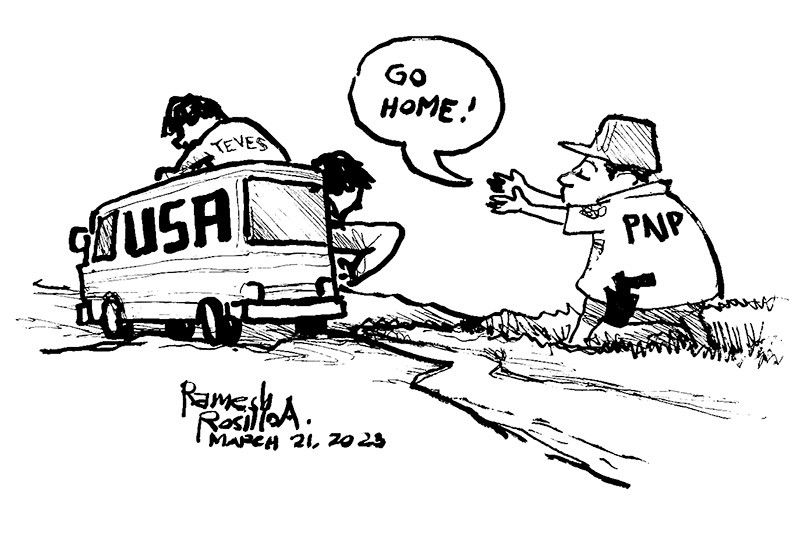 Negros Oriental 3rd District Representative Arnie Teves has not been officially named a suspect in the murder of Negros Oriental Governor Roel Degamo, but people as well as authorities feel as if the case will not prosper unless Teves returns from his trip to the US.
This is why they are asking that he come home as soon as possible to address the Degamo issue as well as the other cases against him. However, Teves has asked for a two-month extension of his authority to travel as he fears for his safety.
As the Justice Secretary Jesus Crispin Remulla said "flight is an indication of guilt". Although what Teves may be doing isn't exactly fleeing, his staying away can be constituted as a form of avoidance.
However, we are not saying Teves is guilty, only the court can do that. We also see his point in fearing for his life. There is really no guaranteeing his safety here at this volatile time. We have to remember that even those who are supposed to be under the custody of authorities have a way of ending up dead when it became convenient for others.
Remember the case of Albuera Mayor Rolando Espinosa who was still taken out even as he was being incarcerated in 2016. His case is not alone, there are also all those inmates in the New Bilibid Prisons who felt safe but somehow ended up dead.
If Teves is to come home the police have to guarantee his safety 100%. But we all know nothing in life is ever 100% guaranteed, except maybe for death and taxes, and the former isn't exactly comforting to Teves.
And considering how some PNP personnel have been questioned for their involvement in Degamo's slay after being conveniently absent that day the armed men came calling on the governor in his own house, the police may be hard-pressed to make any guarantees at all.