EDITORIAL - Useless unless enforceable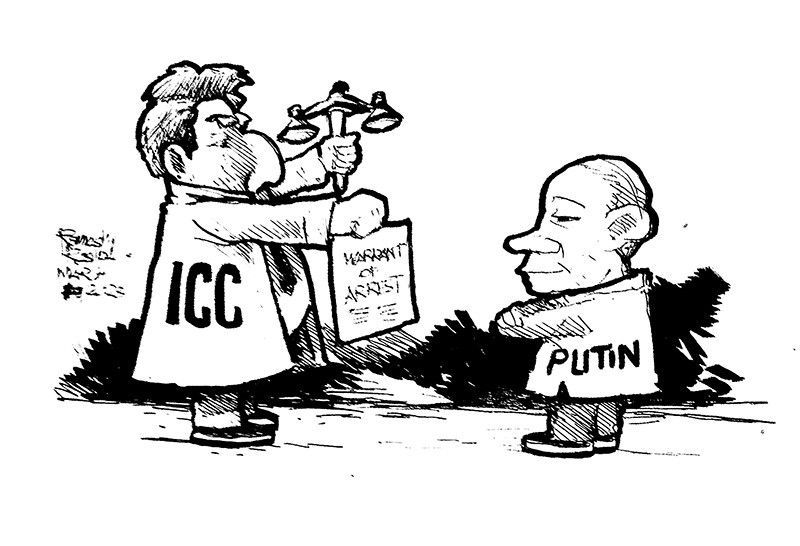 In what seems to be a big win for international justice, the International Criminal Court has issued an arrest warrant for Russia President Vladimir Putin for unlawfully deporting Ukrainian children after he invaded their country February of last year.
"The evidence we presented focused on crimes against children. Children are the most vulnerable part of our society," said ICC prosecutor Karim Khan, who added that Putin was now liable for arrest if he set foot in any of the court's more than 120 member states.
That means Putin should now be quaking in his boots, right? Not really.
Let's get real here. That arrest warrant is useless unless it is enforceable, and we don't see Putin letting himself get arrested by his own government or other ICC-member nations arresting Putin if he visits them.
The only way Putin can be arrested to face the charges against him is for his own government to turn against him, or if another country invades Russia and arrests him, or if a band of special forces operatives somehow infiltrates his office, or anywhere he happens to be vulnerable, subdues him, and sneaks him out of the country to face justice. You know, the thing that only happens in movies.
Even if that will happen, we can count on some extreme retaliatory move from the Kremlin, one that will likely start a worldwide conflict. So there will always be some form of deterrent to his arrest.
While it can be considered as something of a victory --an acknowledgement that the dastardly act of kidnapping Ukrainian children was indeed carried out by Russian forces under Putin-- it is an empty victory nonetheless because it really does nothing to improve the situation.
It is another cry that will fall on deaf ears, or ears that can hear but do nothing. Unless that warrant is enforceable it is practically useless.