EDITORIAL - Another figure on the pedestal
October 8, 2022 | 12:00am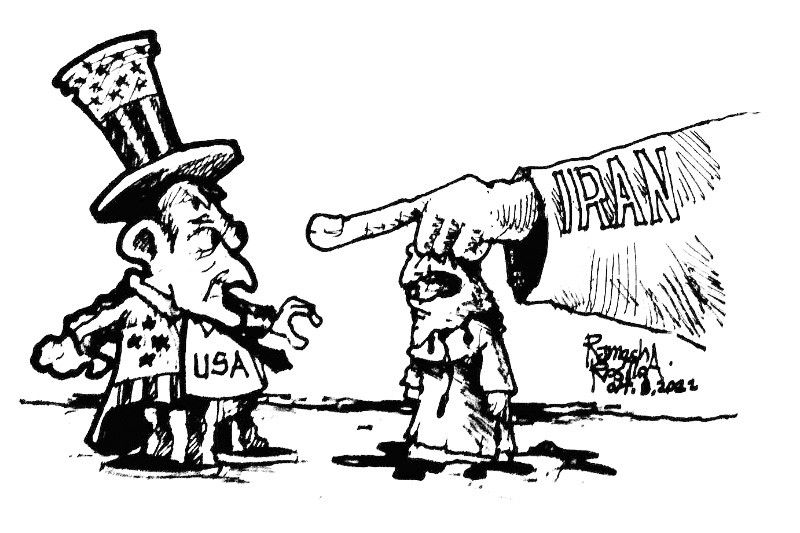 Aside from Mahsa Amini, the woman whose suspicious death sparked protests all over Iran, it seems the disgruntled Iranians, especially women, now have another name to rally around, another martyr in the fight for long-wanted reforms.
Like Amini, 16-year-old Nika Shahkarami was found dead due to mysterious circumstances. The teenager was one of the thousands of women who took to the streets against the government following the death of Amini and even burned her hijab in protest.
She went into hiding fearing she was being pursued by state forces and was eventually declared missing. Ten days later relatives located her body in a morgue of a detention center in Tehran.
The state news agency reported that Shahkarami was found already dead last September 21 in a Tehran backyard. Police have also arrested eight people in connection with her death.
Her demise may have nothing to do at all with state forces. Shahkarami may have just been a victim of a crime that had nothing to do with the ongoing political turmoil. However, this has not stopped many Iranians from voicing their suspicions and placing her on the same pedestal as Amini as another victim of state forces, and another name to rally around.
But if indeed Iranian authorities had something to do with her death, it would seem state forces are getting more careless or just more brazen when it comes to dealing with perceived threats.
Iranian authorities have been quick to blame the US and Western influence for fanning the outrage and the protests following the death of Amini. Protests that for now show no sign of stopping. However, they need not look far to see who is really to blame for the outrage now being expressed in different parts of the country.
Like we said in a previous editorial, considering how they usually --meaning violently-- deal with any form of dissent, discontent has long been brewing and hidden under the surface in Iran. It was only waiting for the right incident to come to the surface.
Now the Iranian authorities have to deal with more than one victimized person, more than one catalyst for change. And that change may be very painful for them.