EDITORIAL - A moment of rage, a lifetime of regret
August 12, 2022 | 12:00am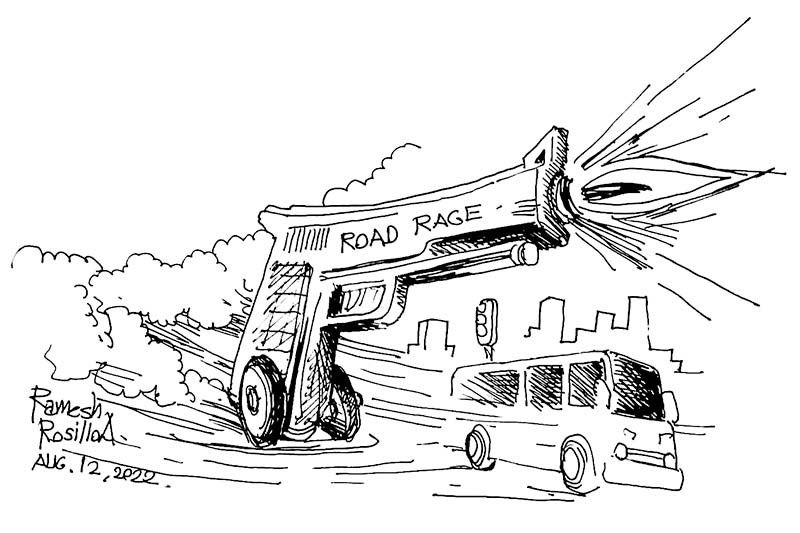 In a world that is getting angrier we see many acts of road rage every day. Usually these are the products of altercations over reckless behavior in traffic.
What we usually see are people arguing heatedly or even throwing fists. The resulting injuries and arrests are common. It's not usual for these encounters to end in death, but this was what happened to Robert Estandarte in Mandaue City last Monday night.
According to reports, Estandarte, 45, was driving his motorcycle with his live-in partner onboard, heading home from Cebu City to Barangay Subangaku in Mandaue City where they lived.
When he was near the flyover in Subangdaku, a four-wheeled vehicle almost hit his motorcycle, triggering an argument between Estandarte and the driver of the vehicle.
The driver then allegedly shot at Estandarte from within his vehicle before fleeing towards Barangay Banilad. The victim was hit in the chest and died before he reached the hospital.
Police are now looking for his assailant.
A little patience on the road is always advisable. It is always good to practice restraint. Especially when in a place that breeds so much tension and anxiety as traffic.
A momentary act of rage can change a life forever. And usually that change is not for the better. It's not just the family of the slain victim that is affected, the perpetrator will also face a lifetime of regret.
In all likelihood the assailant's guilt is now slowly eating away at him. He had taken a life over a mere traffic argument. While words can be taken back, injuries healed, a life snuffed out cannot be returned.
However, we may also be wrong about this perpetrator. It may also be that he might have no remorse for this act at all. The fact that he has to keep a gun in his car and that he was willing to use it even when his life was not really threatened is telling of what kind of person he is.
If this is the case then that is more reason for the police to find him faster.