EDITORIAL - Time to get serious about renewable energy
August 10, 2022 | 12:00am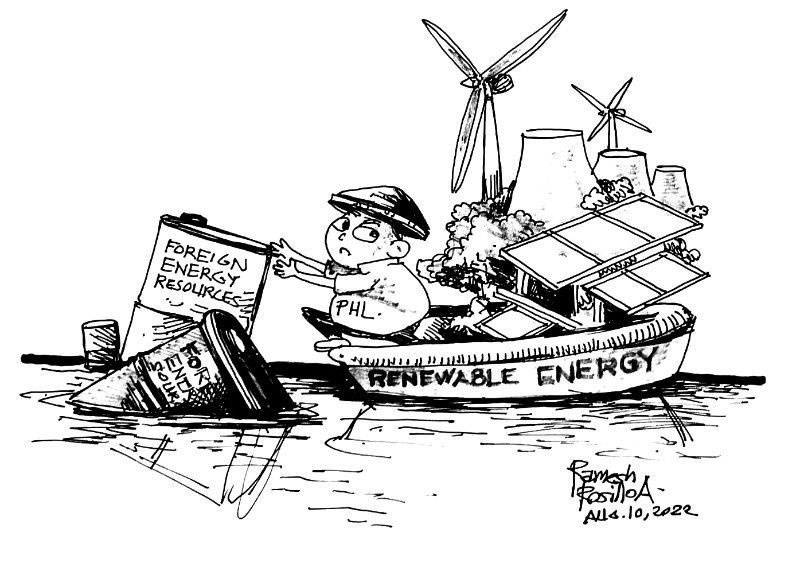 During his recent visit to the Philippines, US State Secretary Anthony Blinken attended a clean energy event in Makati City where various sources of renewable energy like solar, wind, hydropower, and geothermal were promoted.
Let's hope this show of force for renewable energy wasn't just for Blinken's benefit and that the government and private stakeholders here are really serious in further developing these forms of power production.
For now the Philippines relies heavily on coal to produce most of its power supply.
According to the International Trade Administration, 47% of the power consumed by the country is produced with coal, 22% with natural gas, 24% with renewable energy like hydro, geothermal, wind, solar, and 6.2% with oil.
While we also produce our own coal, we get 75% of the coal we use from Indonesia and Australia. Using coal leads to environmental issues, and coal itself can be subject to price and supply fluctuations.
As for relying on oil for power, we don't want to be any more dependent on it than we are already. Being reliant on oil always puts us at the mercy, whims, and caprices of the few countries that produce them and get filthy rich off them.
So renewable sources seems to be the best way to go from here in a world that is reeling from the effects of climate change and feeling the effects of geopolitical events even from halfway around the globe.
While we realize that not all areas in the Philippines are suitable for this type of energy production, we certainly have a lot of areas that may benefit in the way of sunlight, wind, and wave energy. Those are worth looking into for development.
It is high time we look to harnessing more of those power sources that aren't just inexhaustible but also friendly to the environment and don't require fuel that that needs to be imported from abroad --even if it's just for our electricity needs.
As for our dependence on fossil fuel for our automobiles? That remains an issue looking for a better solution.