EDITORIAL - All will benefit from Carbon development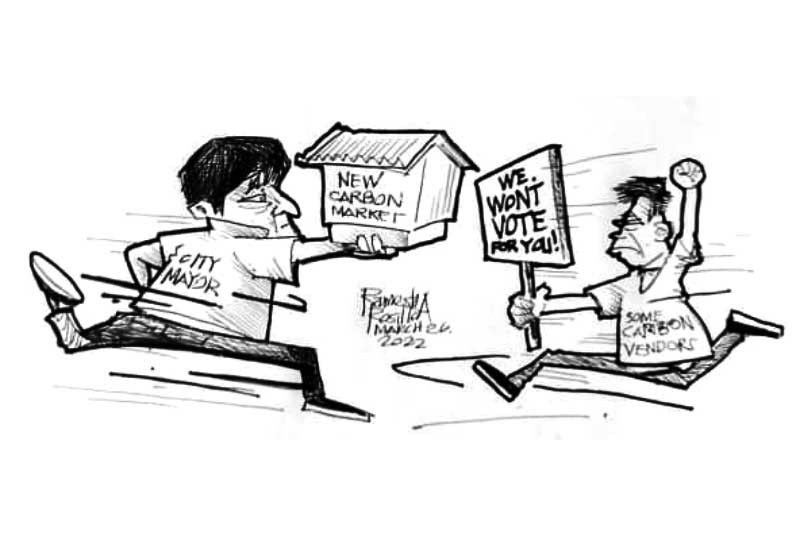 It seems some Carbon Market vendors are becoming more hostile in their opposition to the effort of the Cebu City government to develop and modernize the largest public market in the city.
Last week, commotion erupted when some vendors tried to prevent personnel from the Prevention, Restoration, Order, Beautification and Enhancement team from installing railings near their stalls as part of the market development work.
Since they fear that a modernized Carbon Market would spell the end of their livelihood, those who oppose the market's development are expected to exhaust all their resources to derail the project.
It's hard to understand why those who oppose the project do not get the very goal of the project, which is to give the Carbon Market the much-needed facelift. Such undertaking will actually help sustain their livelihood amid the stiff competition from supermarkets sprouting all around them.
The problem is that those resentful vendors and their benefactors are just refusing to accept the fact that the public market's development does not necessarily result to its privatization, a thing that the city's Market Code forbids.
Now the city government is even doing the vendors a favor as it introduced some amendments to the joint venture agreement it entered into with the Megawide Construction Corp. for the Carbon Market modernization, which Mayor Michael Rama presented last Wednesday.
"Section VI states that there shall be no displacement of all duly registered vendors with the Market Authority, adding that utmost transparency and accountability must be observed in the selection, awarding, and assignment of beneficiaries, stalls, and spaces of the public market," read part of this paper's report on the JVA amendment.
The city government is not only the one benefitting from the modernization of Carbon Market. The vendors, too, will stand to reap huge rewards since the market's development will certainly spur a tremendous amount of customer traffic.