EDITORIAL - A cautionary tale
January 3, 2022 | 12:00am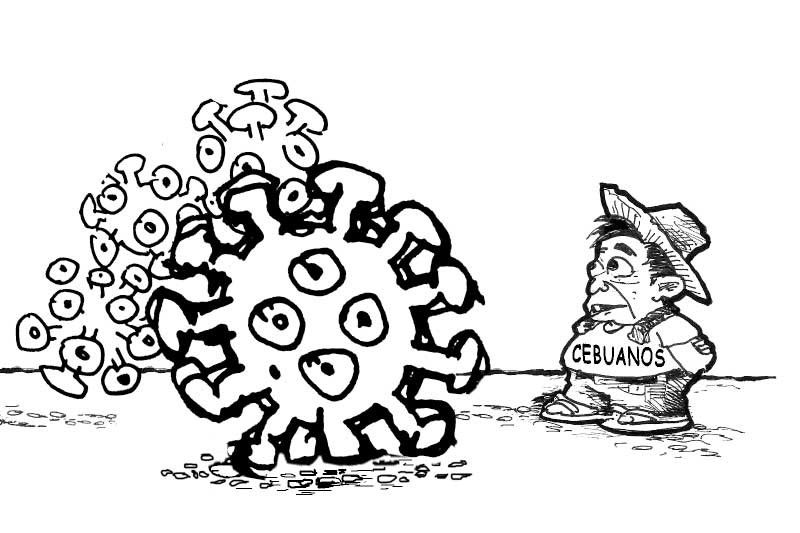 And just like that the COVID-19 numbers are up again in Metro Manila.
The news isn't looking good, according to the OCTA Research Group, Metro Manila's current positivity rate, the percentage of coronavirus infections based on the total tests conducted, is at 4.05.
And with the daily increase in cases, OCTA said within the next few days this rate may exceed April 2021 levels, the highest positivity rate figures posted here so far. In Makati City alone, COVID-19 cases jumped by 300% over just one week; from 27 cases in December 24 to 117 cases in December 31.
While OCTA didn't give the reason for the increase in cases, we can again suspect that just like any sudden resurge in COVID-19 cases after a drop in them, people have forgotten or largely ignored quarantine protocols like wearing face masks, keeping a safe distance from others, and avoiding crowded places.
Throw in the holidays, especially one that comes after a long time being away from loved ones, and you have the making of a perfect storm, so to speak.
Here in Central Visayas the situation is quite the reverse; the numbers are dropping. However, we should not be complacent. Like Metro Manila, which saw such a large drop in numbers that people were expecting Christmas 2021 to be like a pre-COVID yuletide, everything can change in an instant.
COVID-19 seems to have been largely ignored here recently, what with people prioritizing getting food, water, construction materials, and other resources as a result of the destruction wrought by super typhoon Odette. This is unfortunate but understandable, when people are desperate, hungry, and thirsty, you can expect caution to be thrown to the wind.
You can't expect people to still bother with keeping a safe distance from each other when lines for fuel, food, and other items reaches a block or two. You can't lecture them about frequent handwashing when there is barely any water to drink.
Still, it is up to us to prevent COVID-19 from resurging again in our part of the country. We should take developments in Metro Manila as a cautionary tale that if we take things for granted the situation can change in the blink of an eye, or in this case a cough or a sneeze.